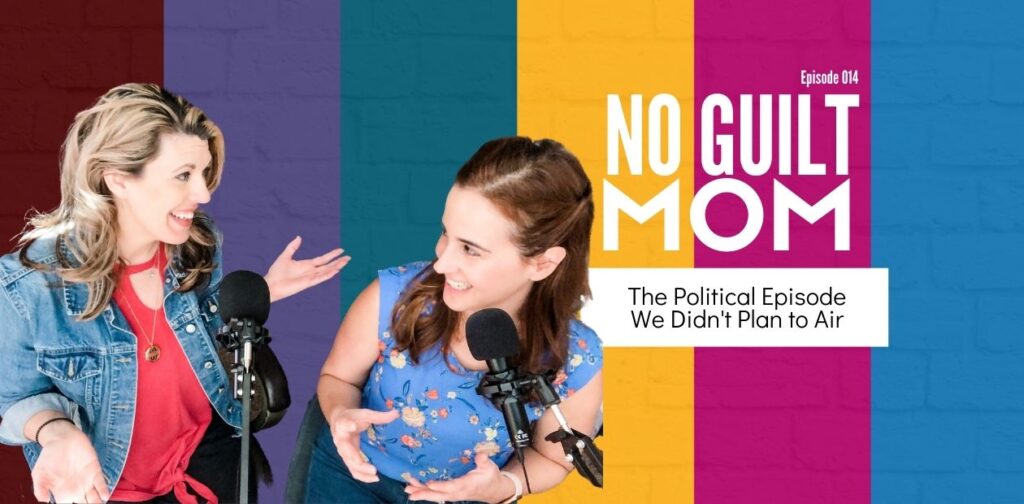 Today's episode is a bit of a different one. We had scheduled another episode to run today, but felt compelled to scrap it and record this episode about how you can take action.
No music, no formal intro.
Just JoAnn and Brie talking honestly about the current state of politics in America and the anxiety, pain and acknowledgment of the general unknowns that the majority of families are feeling right now.
This is not a rant episode.  This is all about acknowledging the situation and taking positive action.
With our country having non-stop news updates, and major changes to the course of our country on the horizon, we wanted to share things that you can do to take action in your very own community.
Politically
Sign up to be a poll worker.
The U.S. Election Assistance Commission has a website where you can find information on how to be a poll worker on election day.
Resistbot
I found Reisistbot on Facebook, but you can find them on Twitter, Instagram and on the web. Resistbot is a free service that helps citizens in the the United States compose and send letters to elected officials from the messaging apps on their mobile phones, under two minutes! It makes contacting your elected officials something so much less intimating.
I decided to sign up for a monthly donation to support the cause, but that it not necessary to use the service.
It even lets you share with others what causes you are contacting your elected officials for. If you want to follow me, simply text Go noguiltmom to 50409.
Personally
Start using those "I statements".
I hate conflict.
I hate drama at home too.  Sibling fights especially get to me. 
Watching the first presidential debate, I walked away thinking, "Wow. Now that was an issue of poor communication and lack of respect for the other person."
Our country seems to be falling deeper and deeper into the abyss of Us vs. Them,
Congress.  Us vs. Them
Elections Us. vs Them
But political parties are not a religion. People can agree with parts of them and disagree with others.
We need to work together – and the first way that happens is through better communication.
How do we do that?  It starts with those I Statements. In my course, Emotions 911 I teach kids about I statements and how to effectively use them.
It's a statement of your feelings and the circumstances that occurred.
I feel __________ when ____________.
I feel sad when you scream at me.
Bottom line: This year is tough.
And the next 30-days are going to be tough. But you can handle it by taking positive action!
Resources Shared:
Download the transcript HERE