You walk into the living room and see your kid's shoes thrown on the couch.
You calmly ask your kid to take their shoes off the couch and put them away.
You come back later, and there is your kid, and there are the shoes. Still on the couch.
So you ask again, and your kid tells you that they will do it in a minute.
Then you come into the room again, and nothing has happened. Neither the shoes nor your kid has moved.
You absolutely lose it!
You yell at your kid, they yell back at you or start crying, and then you end up putting the shoes away yourself.
Sound familiar? If so, you will love this podcast episode. It was made just for you! We will share practical ways you can keep your cool as well as strategies you can use in the moment and after it, using our simple 5 step process: P.E.A.C.E.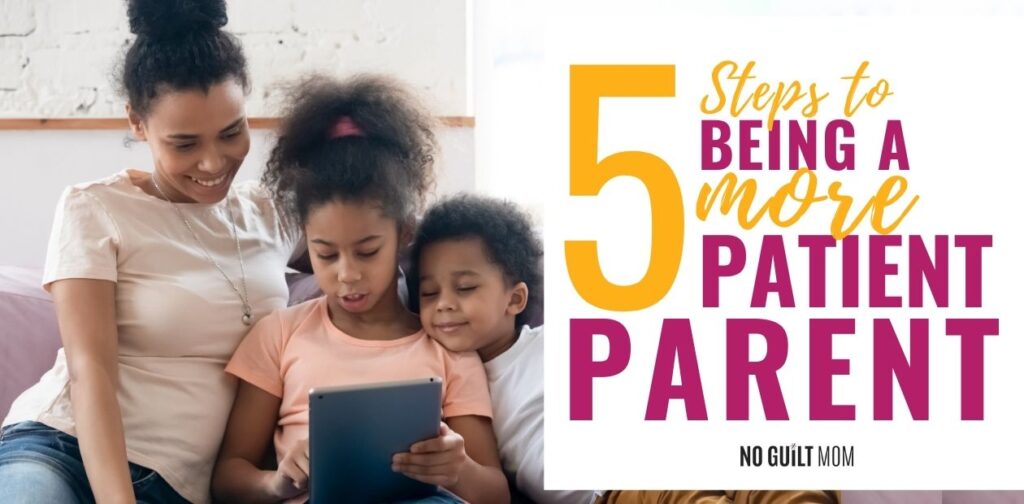 In this episode of the No Guilt Mom podcast you'll learn:
Our 5 steps to being a more patient parent.
How to retrain your brain by pausing and reflecting on experiences and situations.
What is H.A.L.T.?
How boundaries can be done easily and without a lot of pushback.
How your assumptions about your kid's motive can affect how you react to them.
How to dig down with your kids.
Here's a glance at this episode…
[10:17] The way to find P.E.A.C.E.
[10:54] How to pause and reflect.
[12:38] What is H.A.L.T.?
[17:13] What is "When-then"?
[20:52] How assumptions can make the problems bigger (and patience shorter).
[23:27] How to Chase the Why with your kids.
[26:38] The final step of P.E.A.C.E.
Resources We Shared In This Episode:
Balance Coaching Program– Are you stressed out, feeling like you're doing it all on your own? Through personal coaching and accountability, you will break through your overwhelm and follow through with your goals to be a happier parent In this exclusive coaching program for moms!
No Guilt Mom Podcast Episode 042 Signs of Anxiety and Depression in Your Kid with Katie Hurley
No Guilt Mom Podcast Episode 024 The Secret to Connecting with Your Kids with Tina Payne Bryson PhD
The Whole-Brain Child: 12 Revolutionary Strategies to Nurture Your Child's Developing Mind by Daniel J. Siegel MD and Tina Payne Bryson PhD
No Guilt Mom YouTube Channel Check us out and subscribe to be notified every time we have new videos added for parents and kids!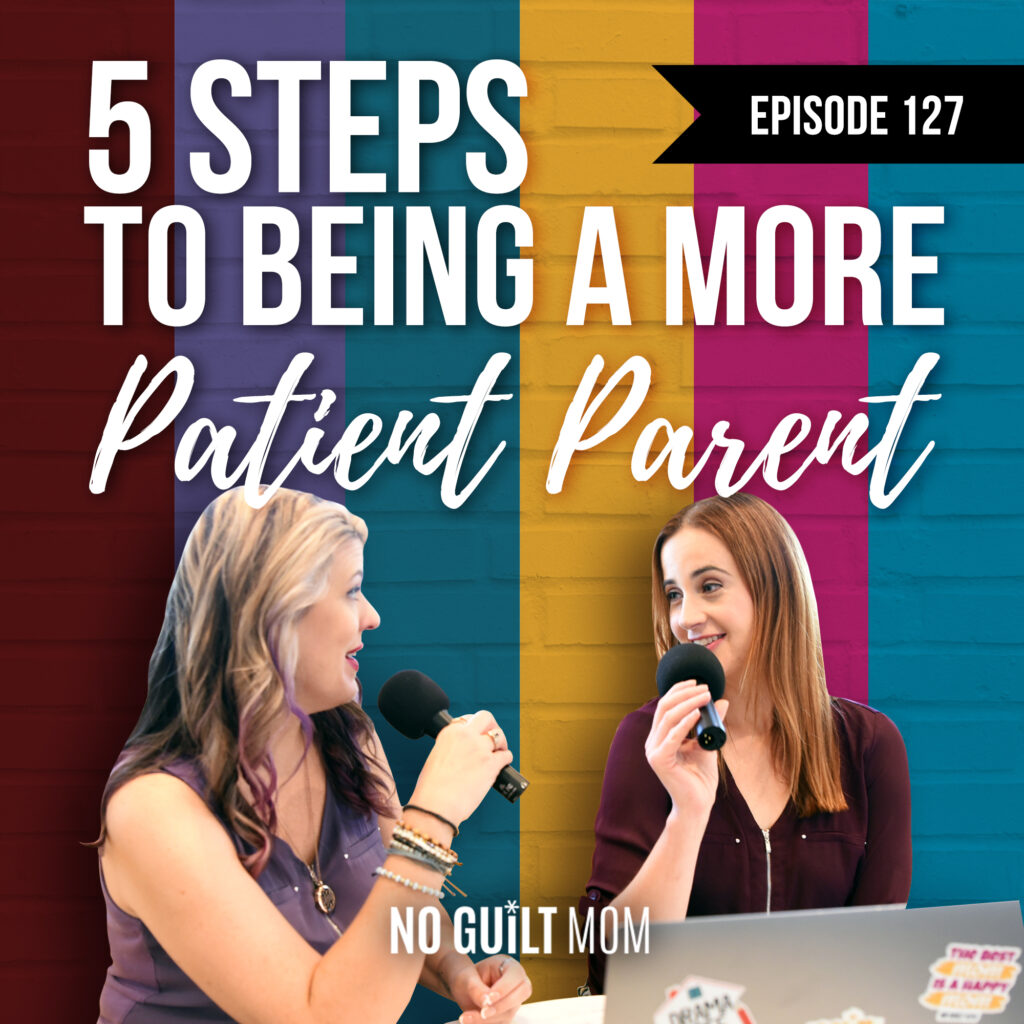 Don't forget to Rate & Review the podcast!
We'd love to hear your thoughts on the podcast! If you could take a moment to Rate & Review the No Guilt Mom Podcast on Apple here we'd be so grateful!