Can we just start by saying #2020?
I think when we say that in terms of parenting it can be almost universal for a year of "what the heck am I supposed to do now?" comments. Am I right?
With many of us trying to balance a new world with work and raising our kids (often with it all happening in the same place now 24/7)- we have a hard time focusing on the positive. How do we take that step back and actually enjoy being a parent again?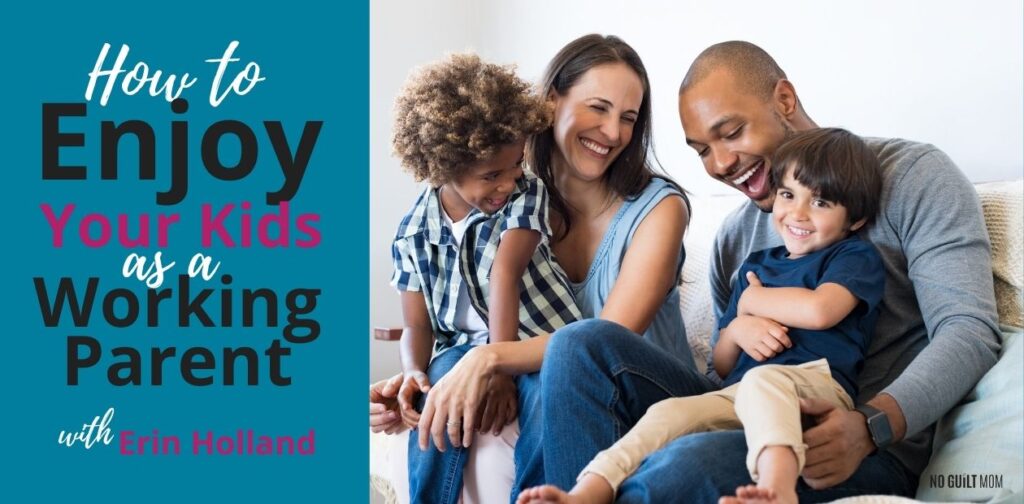 Join us with our guest Erin Holland, as we discuss the joys and no-so-joyous moments as working parents with our kids. And find some amazing ways to step back and enjoy our kids as working parents.
Erin Holland, who is the founder of PG-ish Parenting and host of the PG-ish podcast. It's her mission to provide parents with guidance to grow as an individual and as a parent, while raising happy, healthy, successful kids, and survive it all with a little more grace, fun, and well-being. She's also the very busy working mom to two wonderful daughters who are 7 and 9.
Resources We Shared:
PG-ISH PODCAST: AN UNOFFICIAL SURVIVAL GUIDE FOR RAISING SUCCESSFUL HUMANS
The best mom is a happy mom. To better take care of you, download our No Guilt Mom mindset here . These reminders will help you second guess less, and feel more confidence every day in your parenting.