This is a sponsored post written by me on behalf of Miracle-Gro Gro-ables. All opinions are 100% mine.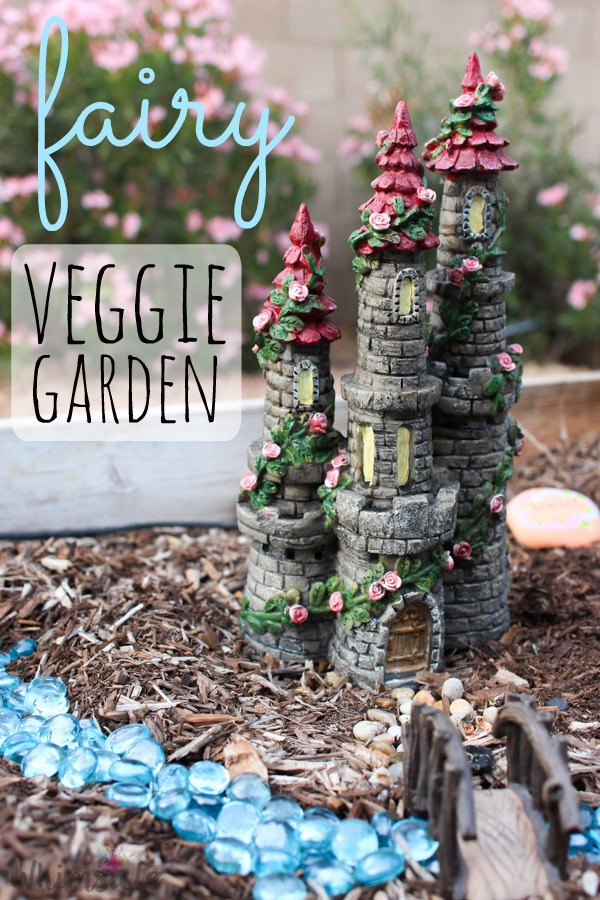 Is your kid a picky eater?
Try as hard as I can, I cannot get my daughter and son to eat vegetables. French fries? Sure. Zucchini? No way!
So I thought, maybe… just maybe. I can get my daughter to eat vegetables she grew in her very own vegetable garden! With FAIRIES and a CASTLE!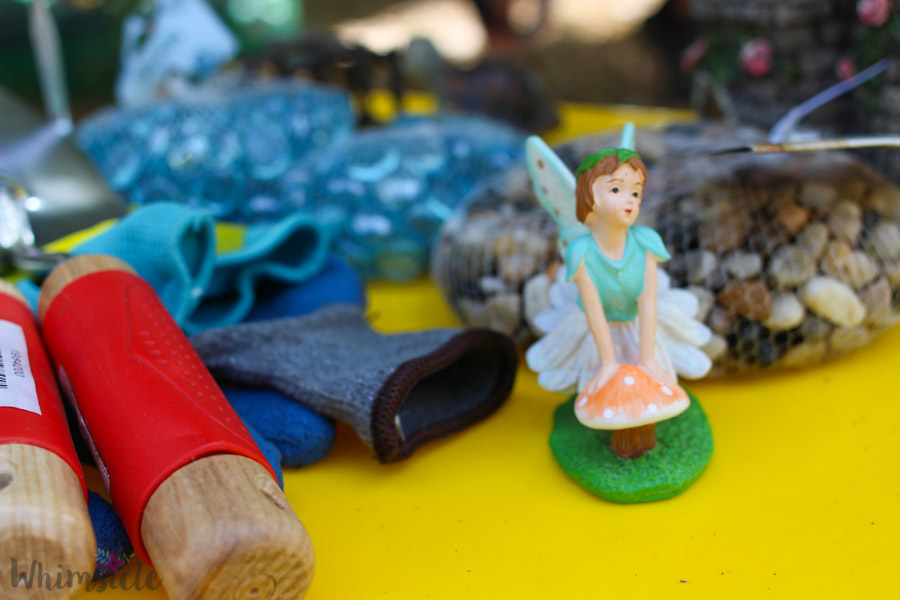 Right?!? Futile attempt? Maybe… but as you know, desperate parents resort to drastic measures.
However, I have a little problem: growing plants.
You see, I've always wanted a garden. I imagined going out to my backyard and digging a fresh carrot out of the ground, bringing it into to the kitchen, cleaning it and dipping it into hummus.
Has it ever happened? No. Because I kill plants.
I don't mean to kill them. It's more about forgetting them actually. I manage to keep my kids and dog alive because they tell me when they need to be fed. THEY tell me when they need something.
Plants don't. So really, it's the plant's fault, right?
Back me up here (please).
Thankfully, I now have a product that may save me from my gardening massacre. Miracle Gro Gro-ables Project contains everything you need to grow fruits, vegetables or herbs in one little pod!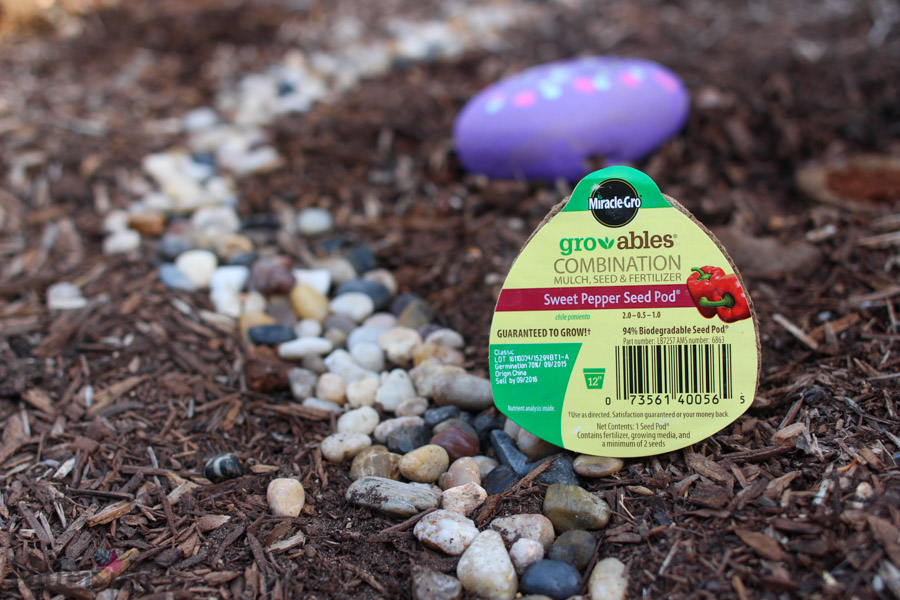 Miracle-Gro® knows how fun it is to grow plants on your own, so they created the Gro-ables Project. With Gro-ables, kids get to learn about gardening through an authentic hands-on experience. And hands-on is one of the most memorable ways to learn!
Here's how you can create you very own fairy vegetable garden.
Making a Fairy Vegetable Garden
Now that winter is over, we're all looking for fun and EASY projects we can do with our kids outdoors! This fairy vegetable garden is a perfect solution.
Let me walk you through creating this garden!
I first looked for accessories for the garden. I visited my nearest craft store where I found a darling fairy castle, fairy, bridge, tortoise and a few pebbles to create paths.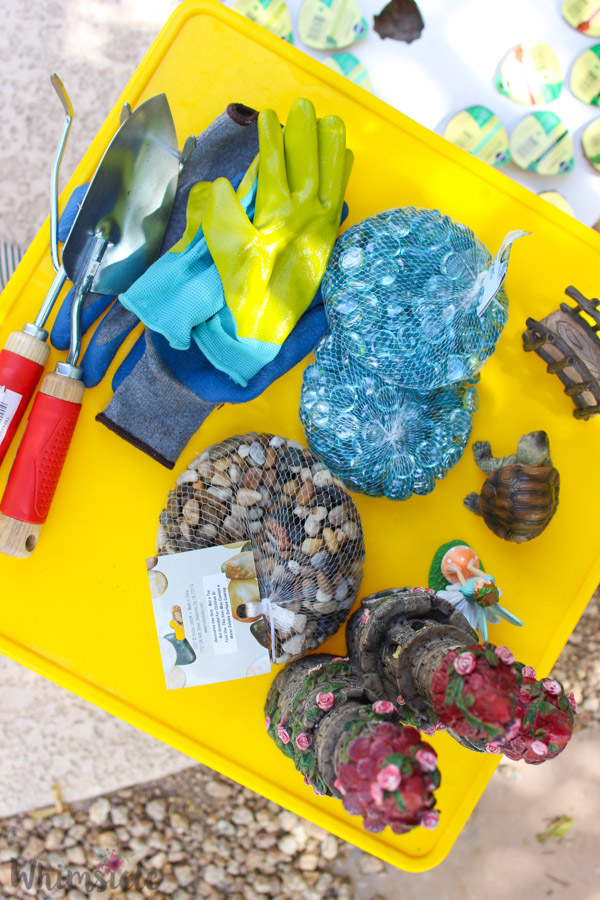 To create the garden, we first placed the castle at the head of the garden. We then created a stone walkway jutting out from the castle and crossing over a little bridge.
We laid a stream of blue glass stones to run under the bridge.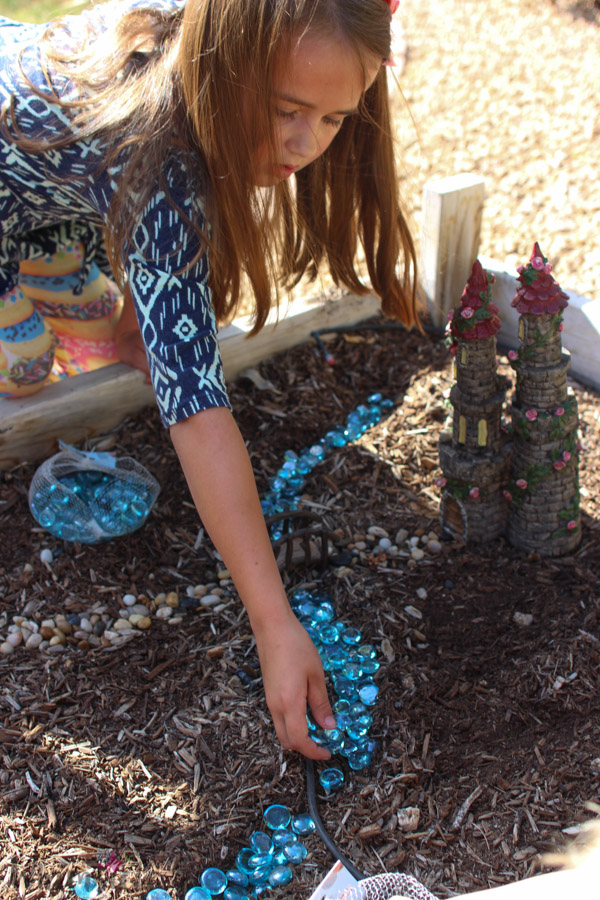 Then, we placed our fairy and tortoise to add a little charm.
Once our structure was in place, we planted the Gro-Ables.
It was so EASY!
I loosened up the dirt in a small area with my shovel. Then, my seven-year-old daughter peeled the top off the Gro-Ables pod and pressed it in until it was level with the surrounding ground.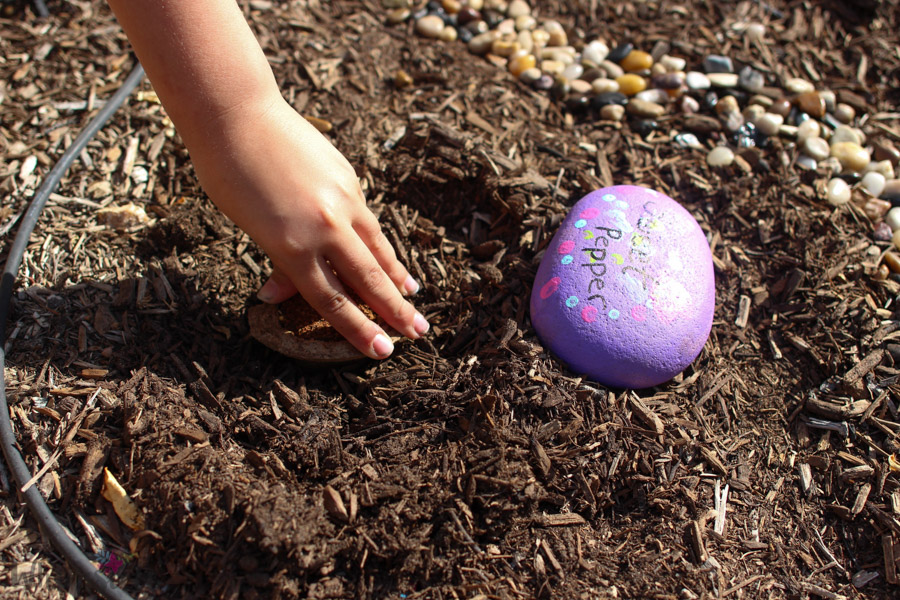 Then we watered the pod.
That's it!!
We chose to plant Roma Tomatoes, Sweet Red Pepper, Lemon Basil, Romaine Lettuce and Cucumber. I'm salivating at the salad deliciousness that we can expect this summer!
In 1-2 weeks our pod will sprout. When we see flowers on the plant several months after that, we'll know to expect our veggies soon.
Crossing my fingers that my daughter eats them. What seven-year-old can resist veggies grown by fairies? Right?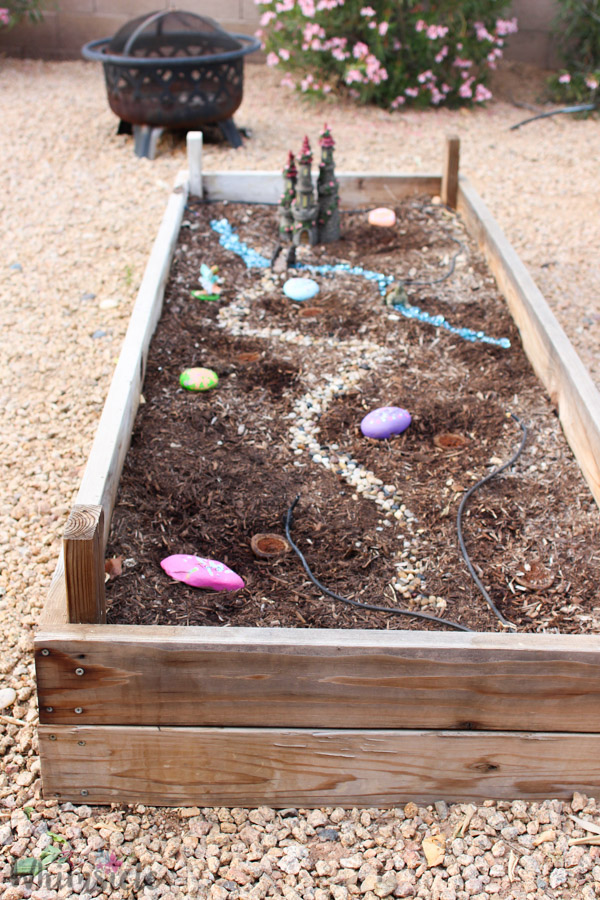 At least, that's my hope.
Plus, since she will be such an active part in caring for the garden, her desire to try (and LIKE!) the vegetables will be lot higher.
Share with me your best tips and tricks for gardening in the comments below!! I need all the help I can get!