Podcast Episode 168: Why We Struggle When We Feel Happy and Sad About Being a Mom with Kelly Smith
As mothers, we experience the full range of emotions (and they can turn on a dime). Oftentimes we're feeling several different ways at once, and some of those emotions may even seem to oppose one another. Think back to those first few nights at home with your newborn. Totally smitten, and in awe, and thanking your lucky stars for this incredible little being that has entered your life… and yet also overwhelmed, scared, anxious, maybe even resentful. If you're anything like the majority of moms we work with, you probably beat yourself up over the latter.
We tell our kids to feel all their feelings, so why do we feel guilty ourselves for having such complex, and sometimes polar, feelings about motherhood? That voice inside keeps shouting "we should be grateful!" which makes us feel shameful whenever being a mom is less than stellar. Here at No Guilt Mom, we are all about embracing the mess that is motherhood and kicking that guilt to the curb. This is why we are so thrilled to bring you this week's podcast episode.
In this episode, JoAnn and Brie are joined by the amazing Kelly Smith, a globally celebrated yoga and meditation teacher, founder of Yoga For You, and host of the podcasts, Mindful In Minutes and Meditation Mama. Kelly encourages her students to find their own personal practice, listen to their bodies, and find inner joy by accessing their most authentic selves. She shares with us the benefits of Yoga Nidra specifically as it helps moms get into touch with and accept their opposing feelings towards motherhood, how being "touched out" is totally a real thing, and how important it is to be kinder to yourself by allowing space for all those happy and sad feelings about being a mom.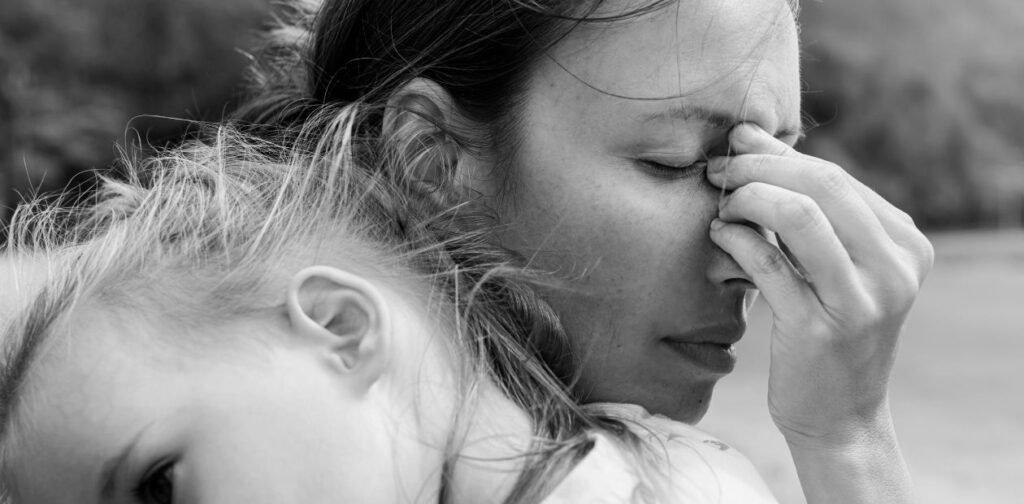 In this episode of the No Guilt Mom podcast you'll learn:
What is Yoga Nidra?
How yoga can not only help your body but also your mind and stress levels.
How we as moms have these 2 opposing feelings when it comes to motherhood – we can love it and not love it at the same time.
Why we need to be kinder to ourselves and allow ourselves to feel happy and sad about motherhood.
Why it isn't right to impose guilt on yourself or others when you aren't "loving" your mom-life.
Resources We Shared In This Episode:
Yoga for You – Learn more about Kelly Smith Meditation teacher, podcaster, and yoga teacher trainer. I believe that yoga is more than poses, it's a way of life. It is a way of igniting your mind, body, and soul.
2023 Happy Mom Summit – a FREE virtual event bringing you expert-led sessions, and a thriving community of like-minded moms ready to kick the guilt and reclaim your joy, all while raising respectful and responsible kids. The summit will be held LIVE February 27th – March 6th, 2023.
How to Discipline Without Losing Your Cool– Join this free masterclass to improve your relationship with your kids and get them to help out more without the pushback, and without you losing your cool! Register for any time that works for your schedule.
No Guilt Mom Mindset – A free printable with our six No Guilt Mom Mindsets to help you second guess less, and feel more confidence every day in your parenting.
No Guilt Mom YouTube Channel – Watch this podcast episode on our YouTube Channel! While there, check out everything we have and subscribe to be notified every time we have new videos added for parents and kids!
Download the episode transcripts HERE!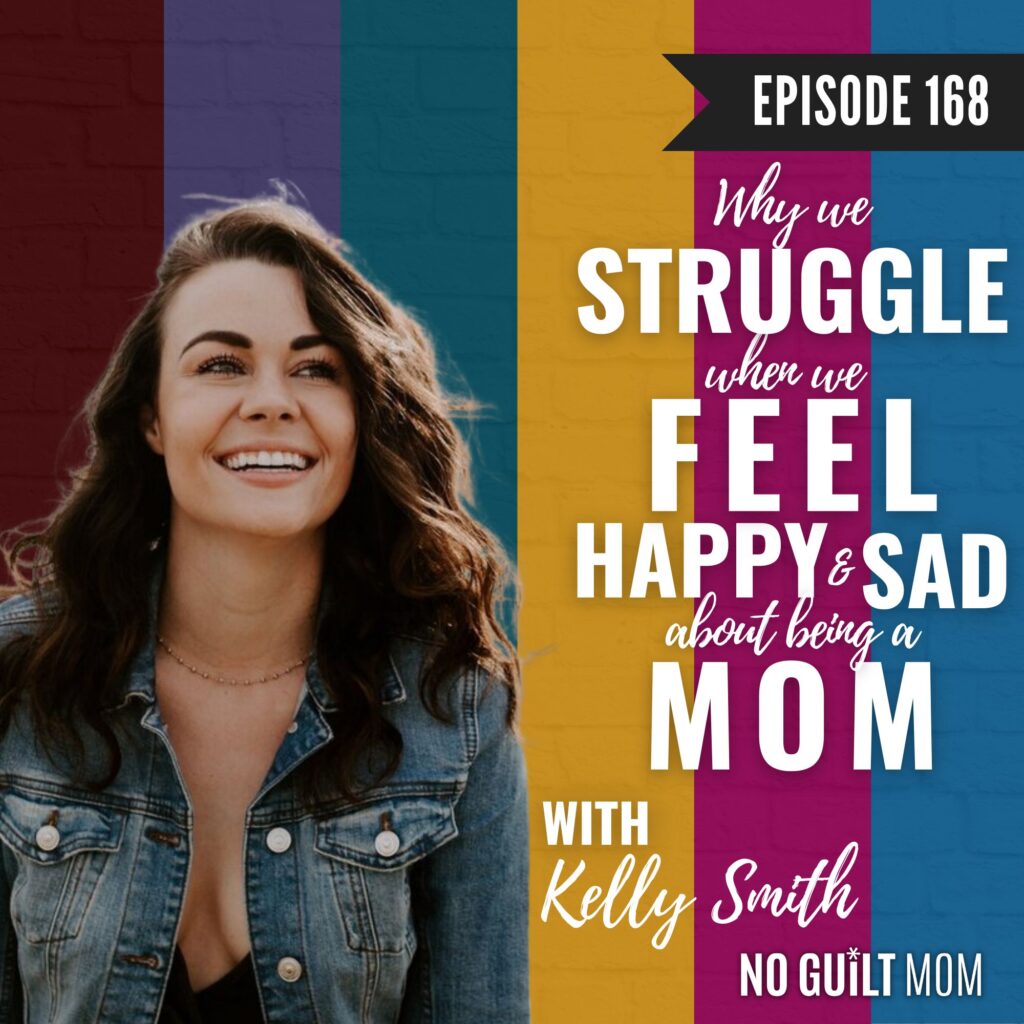 Don't forget to Rate & Review the podcast!
We'd love to hear your thoughts on the podcast! If you could take a moment to Rate & Review the No Guilt Mom Podcast on Apple here we'd be so grateful! Not sure how to do it? We got you covered! Check out this short video we made to show you how to leave a review.
Listen on Spotify? You can rate us there too!
Check out our latest podcast episodes:
Title:
Podcast Episode 168: Why We Struggle When We Feel Happy and Sad About Being a Mom with Kelly Smith
Mentions:
guilt, intention, Kelly Smith, mindset, mom guilt, parenting, yoga, Yoga for you online
Keywords:
feel guilty for being happy and sad about motherhood
Last Updated:
October 3, 2023