I'm not going to lie. I stole this idea from a beautiful friend in my MOPS group. I missed the craft night but loved the idea so much I had to do it at home. I miss the days of crocheting blankets for my kiddos but by the third kid I have lost my patience and drive for long projects. This door hanger craft had the slow and repetitive feel of crocheting without the need to undo because of missed loops. These are super cute as nursery letters or door hangers in different colors for the seasons.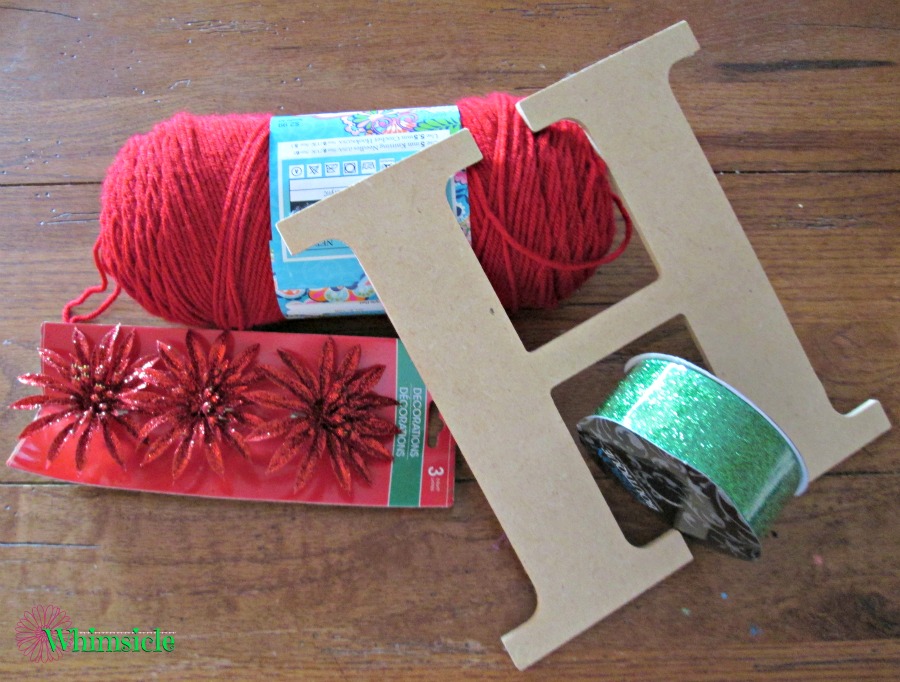 Supplies
Wood Letter
Yarn
Ribbon
Embellishments
Hot Glue Gun
(I purchased my items at Hobby Lobby and all were 50% off. I spent only $4 for this project)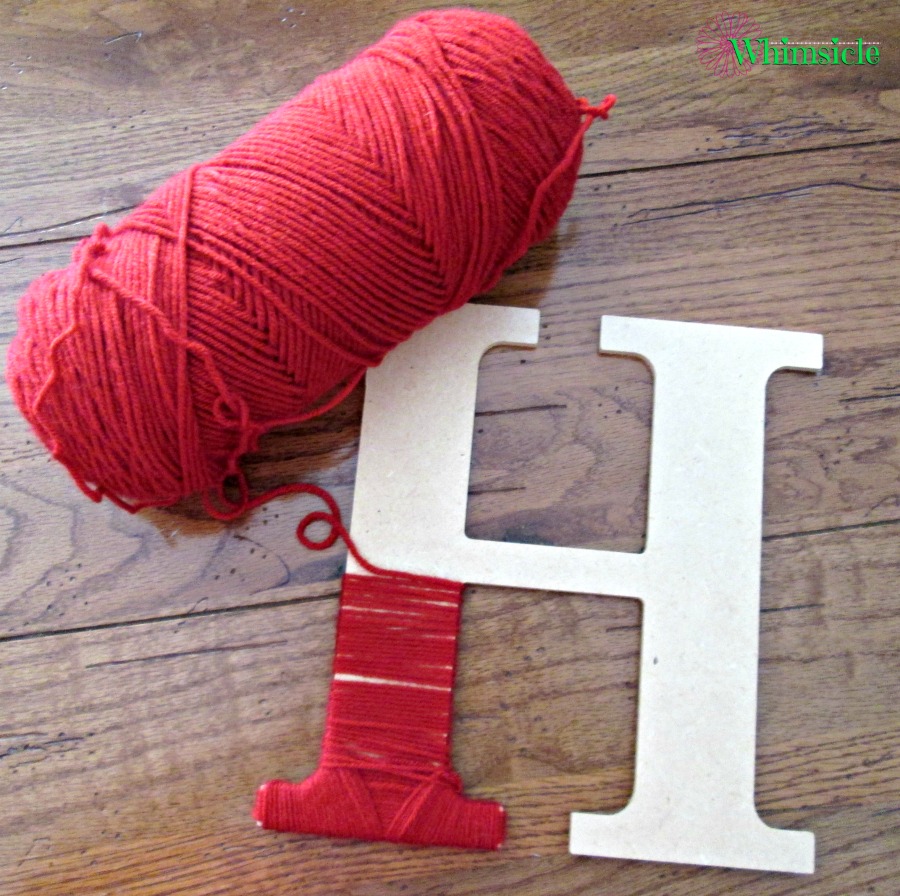 Directions are simply. Start wrapping! "H" was a pain in the rear because of all the sharp corners but I just played around with it. JoAnn's "C" is going to be much easier.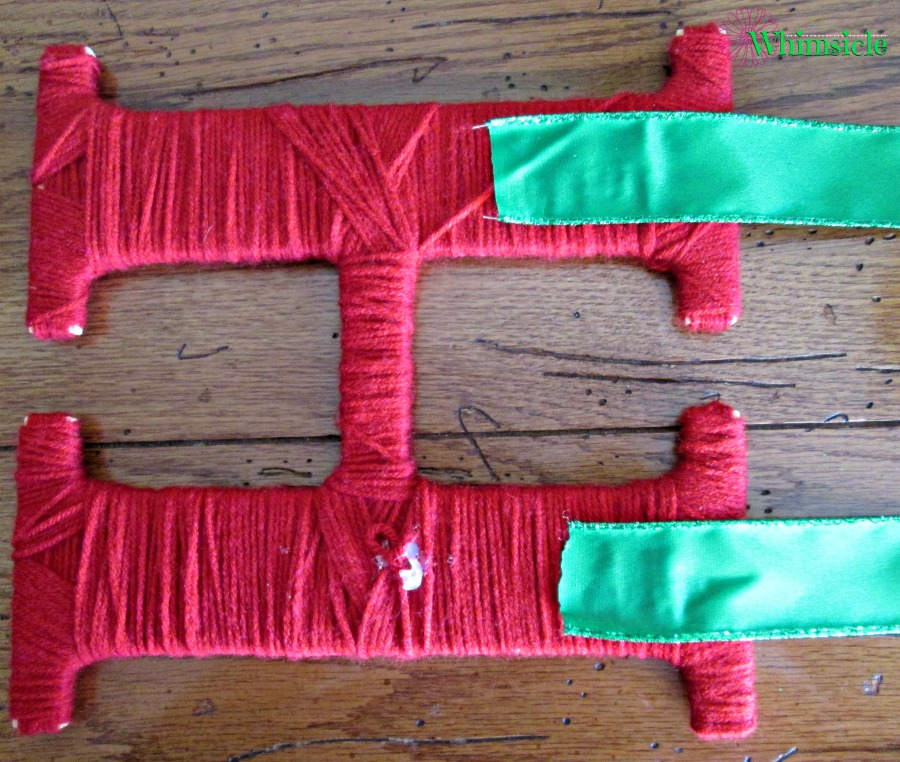 When you are finished wrapping, use some hot glue to hold the final strand in place. I also used the glue to hold any areas that slightly unraveled. Measure your ribbon and cut to size, gluing along the top to hang. If you don't have a hot glue gun, tape or super glue would work as well.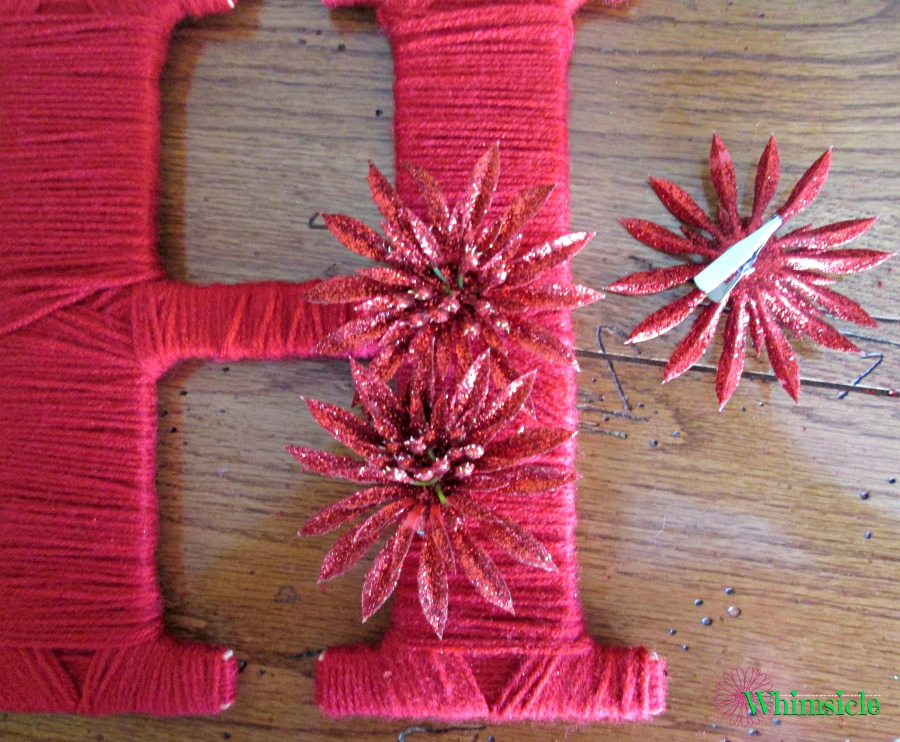 I purchased these sparkling, flower embellishments at the Dollar Store. I love that they are clips so I didn't have to glue them on and I can change my mind each year as to what "look" I want.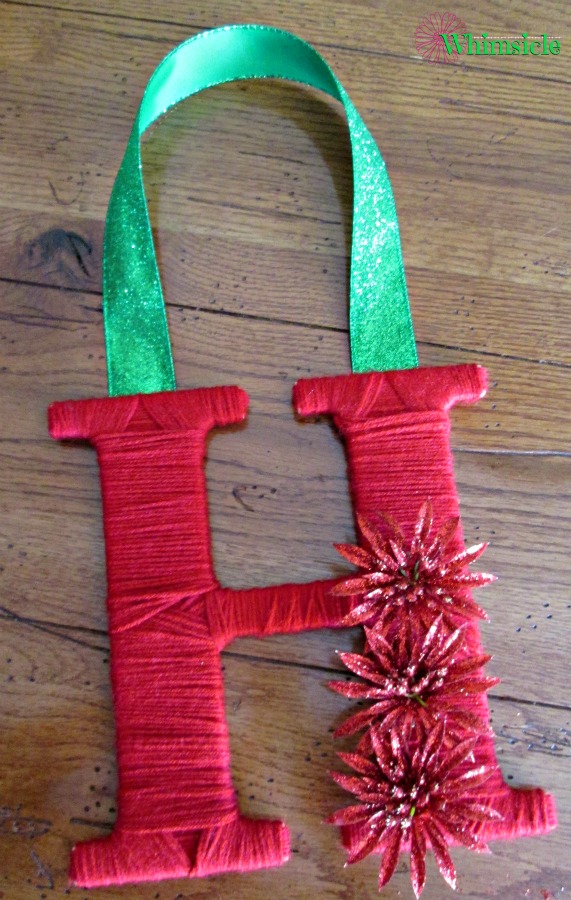 Looking for more simply gift ideas? Try our Kid Made Gifts or Countdown to Christmas for more ideas!