More money, more problems.
Every time I hear that I immediately start humming along to Mo Money, Mo Problems by The Notorious B.I.G. in my head. A bit silly, yes I know. But then after a short dance break to the music in my head, I shake my head in agreement.
I find it interesting that so many of us believe and agree with this statement -even if we haven't experienced "more money, more problems".
And why is that?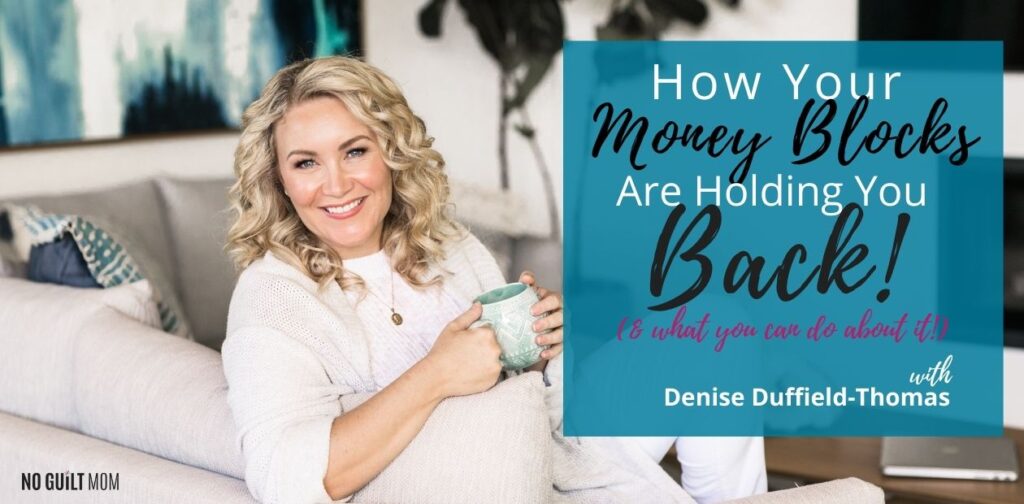 In a Kansas State study about problematic money behaviors, 36% of respondents said they participated in avoidant behaviors when it came to their finances. Simply put, a lot of us have negative and anxious feelings about money. And why wouldn't we? Money has a huge impact on how we live our lives, so of course, it would affect our emotions and decisions.
Even kids know it. The Society for Personality and Social Psychology says that it even influences the decisions of our young kids (probably more than we are even aware of).
READ: How to raise a non-materialistic child when you're surrounded by stuff
Those negative emotions cause us to have "money blocks". These are negative subconscious beliefs about money that keep us from achieving our money goals.
Let me ask you this: have you ever tried to save money from something special but, you can't seem to do it? You spend money almost as soon as you get it, and you have no idea what happened to it?
READ: How to be happy with your family budget
Then my friend, you most likely have some money blocks. So does anyone who believes the statement more money, more problems.
So how do we get rid of these pesky money blocks, find our own worth, and keep them from holding our kids back as well?
We have to change how we think about money. And we have just the person to help you do that!
We are joined today by Denise Duffield-Thomas. She is the money mentor for the new wave of online entrepreneurs who want to make money and change the world.
She helps women charge premium prices, release the fear of money and create First Class lives. Her books Lucky Bitch, Get Rich, Lucky Bitch, and Chillpreneur give a fresh and funny roadmap to living a life of abundance without burnout. In addition to her books, her Money Bootcamp has helped over 6,000 students from all around the world. She describes herself as a lazy introvert, a Hay House author, and an un-busy mother of 3, who owns a rose farm and lives by the beach in sunny Australia.
READ: Money Secrets About College You Might Not Know, but Definitely Should
Denise shares with us the 3 money blocks she sees most often holding back women and what we can do about them.
Resources We Shared:
Download the transcripts HERE