When I worked in the entertainment industry, going out for drinks after work was the norm. As a Hollywood assistant, I needed to network. However, when I set up these drink meetings with other assistants, I would inevitably reschedule on the day of the meetup. Namely because, I never felt like I would measure up. The thought of having to awkwardly walk into an unfamiliar restaurant and look for someone that I had never met face-to-face unnerved me.
Frankly, it was all in my head. I purposely avoided social situations because of specific things that I was telling myself. They were my confidence killers. My top three were:
My weight
I always told myself that I would be more confident if I could just lose 20 pounds. Clothes never fit me right. They would always be too small in the waist and too baggy in the butt. I just didn't feel cute.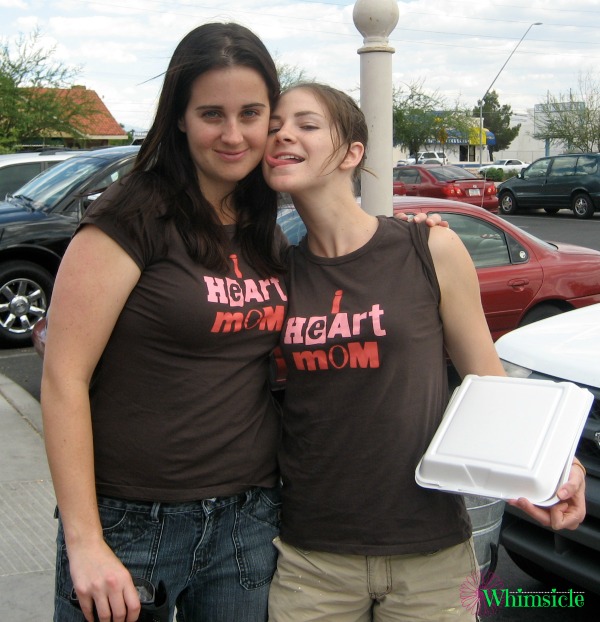 (My sister. Don't mind her)
As much as I would like to say that I finally realized my weight didn't matter and that I learned to accept myself no matter the size… it isn't true. Having my daughter finally gave me the motivation to stick to a healthier eating regime with the help of Weight Watchers. I never wanted her to see me ever having an issue with the way I looked. It took me 6 months to lose 20 pounds. I still maintain it today… more or less.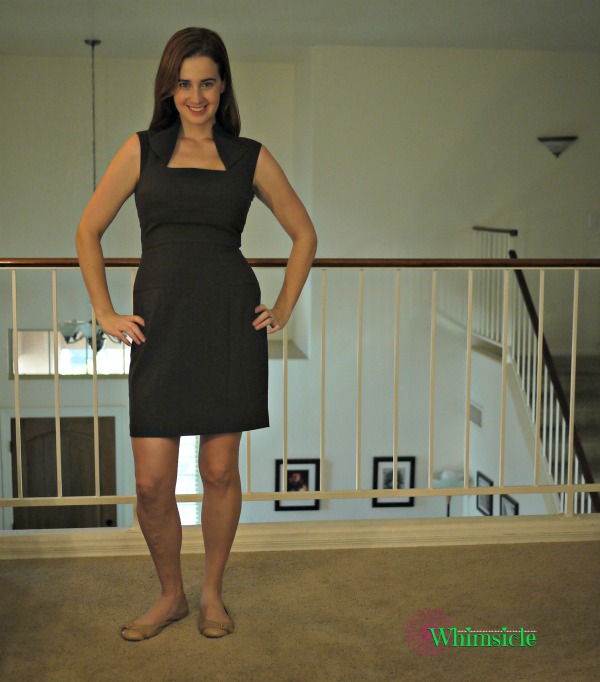 Will they think I'm smart?
When I worked in LA, my first job was an assistant in a talent agency. Well, actually, I started in the mailroom of this talent agency. The people who went right into the assistant jobs had some sort of connection – whether through their school or through a family member or friend. I knew no one and I had a degree from Arizona State University. While ASU has improved its image in the past few years, when I graduated, Playboy had just named it the number 1 party school. So, I clammed up. I didn't network. I felt nervous making eye contact with some of the major agents, all because I had serious doubts about my intelligence and my choice of education.
Little did I know, it didn't matter. That agency was such a microcosm of the entire entertainment industry as a whole. In fact, when I left the agency my next boss didn't have a college degree. Yet he was amazingly successful and persevered on entrepreneurial drive and charisma. He's still in the industry and president of one of the major production companies in LA. So, in short, your degree and others opinions don't matter. I now focus on my future plans, my vision and where I am headed.
My clothes
This one had a lot to do with my weight and how I felt about my body, but also I had no clue how to dress. Nothing ever seemed appropriate. My shoes always seemed dowdy, my pants were too tight in the waist yet baggy in the behind. I was a mess. Every time I went into a store, I found the choices too overwhelming or the selection way beyond my budget.
So, I went simple. Last Christmas, my mother-in-law gave me the book:

In it, the author describes her ten-item wardrobe. Ten things. That's it. These items change per season and don't include accessories or simple t-shirts. This idea was revolutionary to me. Instead of buying things that were trendy or I thought I needed, I took inventory of what I had and tried to cultivate my style using key pieces. The author, Jennifer L. Scott, has a great YouTube video where she shows her ten-item wardrobe and how she makes everything fit together.
I also got professional help. I use Stitch Fix for a lot of styling help. My personal stylist sends me pieces, I try them on, style them with help from my stylist's instructions and send back anything I don't like. My wardrobe and my confidence has dramatically improved since I started with Stitch Fix.
Have any of these killed your confidence?
Read our other Shy Girl's Guide: