Go to an event by myself?!? Where I don't know anyone? I admit, I would have backed out in the past. When I won a trip at MOM 2.0 to the Laughing Cow event in Chicago, I was really nervous. In fact, I almost considered not going because I would be traveling halfway across the country ALONE, staying in a new city ALONE and going to a party where I didn't know a soul ALONE. All ideas that make shy girls everywhere shake and hide under the covers.
But, I did it! Here's how you can make it through a solo event too!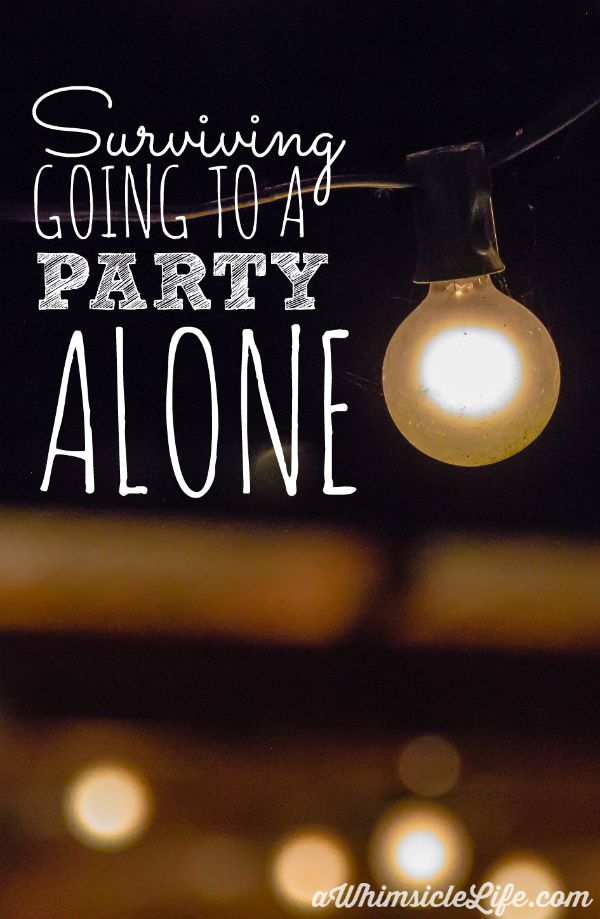 Walking down LaSalle avenue to River Roast, the gorgeous venue for the Laughing Cow event, I could feel my nerves building up within me. I saw on the invite that other invitees were allowed to bring a guest. In my head, I pictured people milling around in their cozy little pairs, drinking wine and looking sideways at the odd girl (me) who was all alone.
A few things can get your through a night like this.
Start a Conversation Immediately
One way to feel comfortable at a party is to immediately connect with someone. The entrance is a perfect place! Sponsored events and large parties usually have a check in at the door which means a there will always be a line. As soon as you sense someone behind you, turn around and introduce yourself.
This doesn't need to be jilted or awkward. I usually turn around and say something like, "This is such a beautiful restaurant." They usually respond with an "Oh my gosh, yes" and then hopefully give me something to work with.
If that doesn't happen, I continue and hold out my hand, "Hi my name is JoAnn" and go from there. At a blogger event we usually talk about our blogs or even if we both have kids. This conversation is usually short
Do something slightly out of your comfort zone
If you do something slightly scary right at the beginning, the mingling part of the event doesn't seem so jaunting. Usually events have some sort of photo opportunity set up. My first inclination is to shy away because I see no one else is getting their photo taken. But, a photo booth is a great way to open up. Think about it this way. Whoever takes your photo is:
(a) Going to ask you to smile and be smiling at you. Positivity and friendliness make you a little more confident.
(b) You immediately get a personal interaction with someone whether it is the photographer or the person you take the picture with.
For me, it was The Laughing Cow bull. Notice his earrings.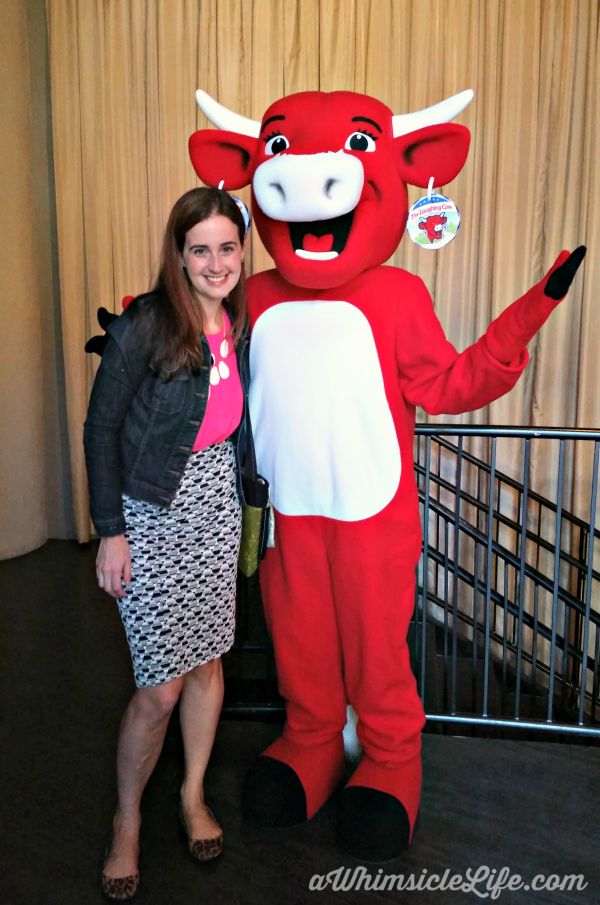 Get a Drink
No explanation needed, yes?
Even if you don't drink, just having something in your hand will give you a purpose. Even water is helpful to stave off any potential nervous dry mouth. Especially, because now is the time to…
Start Mingling
I'm not saying you need to find a big group. Seek out someone who is obviously by themselves. This is really easy to do at the start of the party because contrary to many of my fears, there were many other people in attendance who are also alone. Perhaps they are eating an hors 'd vours at a table and playing on their cell phone. Maybe they are walking around the room checking out everything at each station. Whatever the case, find that person and talk to them. I usually don't make small talk to introduce myself in this situation. I just go and stand near someone and when they turn toward me slightly I take the opportunity to introduce myself with a simple, "Hi, I'm JoAnn". If the person I approach is normal (which 99% of them are) they will introduce themselves as well and ask some sort of question. From there, I usually have a friend and we go check out the rest of the event. With each new person you meet, try to find some way to keep in touch with them after the party. This can be done through exchanging business cards or following each other on social media.
Participate in Everything
And I mean everything! Make it your mission to do everything there is to do at the party. Not only is it more fun but it will also keep your mind off the social aspect of the event. At the Laughing Cow event I learned about stop motion photography from Amber Leev and Meagan Cignolli of Visual Country. I made this snappy little video with my cell phone using pretzels, Laughing Cow Swiss Cheese, chocolate chips and drizzle of honey.
I also attended a session by Chef Tanya Baker of The Boarding House on different snack combinations created with Laughing Cow cheese and a puff pastry cup. My favorite was Laughing Cow White Cheddar slathered in a puff pastry, topped with chunky applesauce, drizzled with caramel and sprinkled with toasted almonds.
Delicious!! We also learned from Samantha Roby of Chicago Food Authority how to arrange cheese boards and compose them for gorgeous pictures.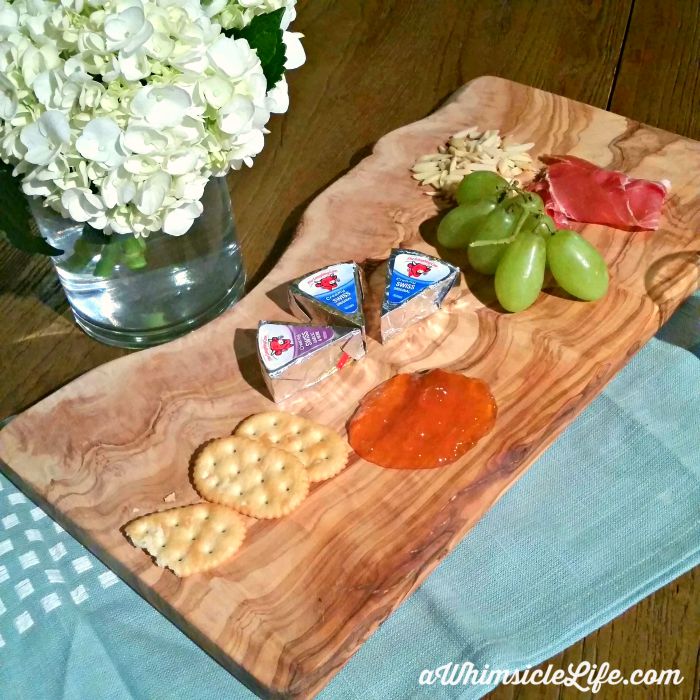 An added bonus about participating is that you naturally talk to the other participants. There are really no questions about what to say. Its completely natural to ask what to do next or share supplies.
Leave as Soon as You Reach Your Limit
For a natural introvert, parties are extremely taxing. While socializing can be enjoyable, it is not a natural energy booster for me and after a few hours I feel worn out. At many day-long conferences, I actually hide in a bathroom stall and play on my cell phone for 20 minutes just to take a little breather.
As you leave, say quick good byes to the people you talked with. I usually say, "I'm heading out. It was nice to meet you!" Then go.
My night ended with a nice stroll through the streets of Chicago back to my hotel and a few episodes of reality TV before bed. Any way you unwind, do so. Relax knowing that you just sailed through an event entirely alone and completely rocked it.
Title:
Surviving Going to a Party Alone
Keywords:
Going to a Party Alone
Last Updated:
March 8, 2017