This Stitch Fix post is a little late because…
I sent a box back! Gasp!
It's true. When I opened my Stitch Fix box in mid-November, I was underwhelmed. The clothes were too similar to clothing I received from Stitch Fix before including one dress that was identical to the one I bought before, just in a different color. It didn't excite me. I didn't love it. So, I emailed customer service and shared my concerns. They graciously agreed to comp my styling fee ($20) and offered to send me out a new box immediately. I agreed.
The clothes I received in my new box were unique and fun. They even prompted a little dance party. Let's begin:
Kut From The Kloth Deanna Colored Skinny Jean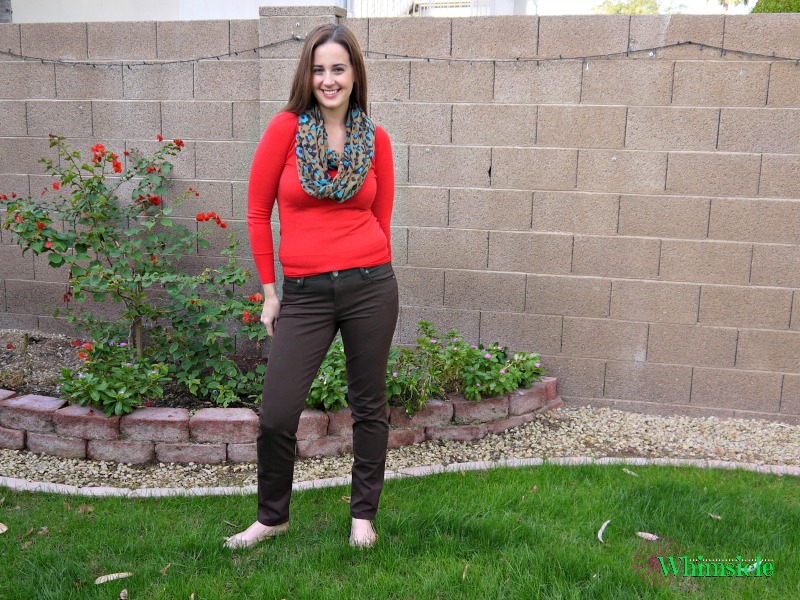 Brown jeans.. I love them. So different from the usual denim that populates my closet. This look screams fall, and even though its winter, I loved these colors on me. Kut from the Kloth is fast becoming one of my favorite brands as I now own many of their clothes. I kept the pants ($78)
Tart Rikki Gathered Waist Printed Dress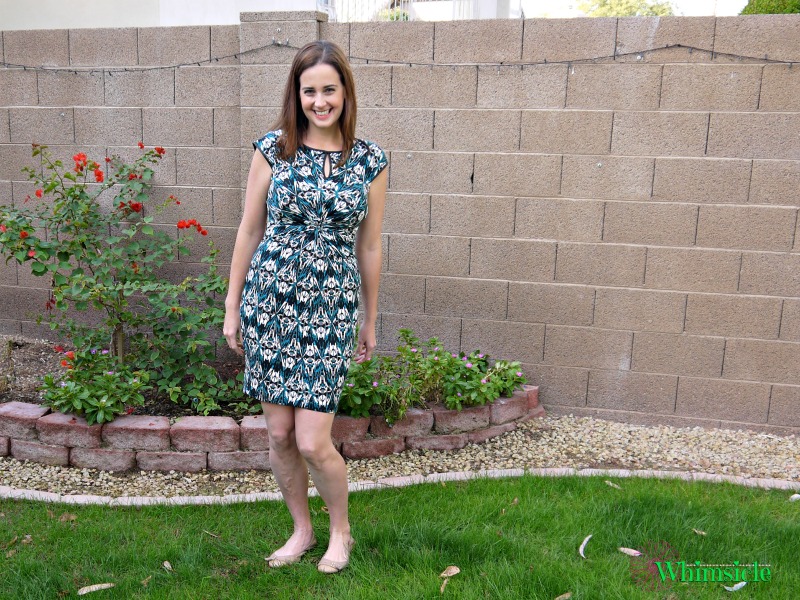 This was a hard decision. Overall, very flattering.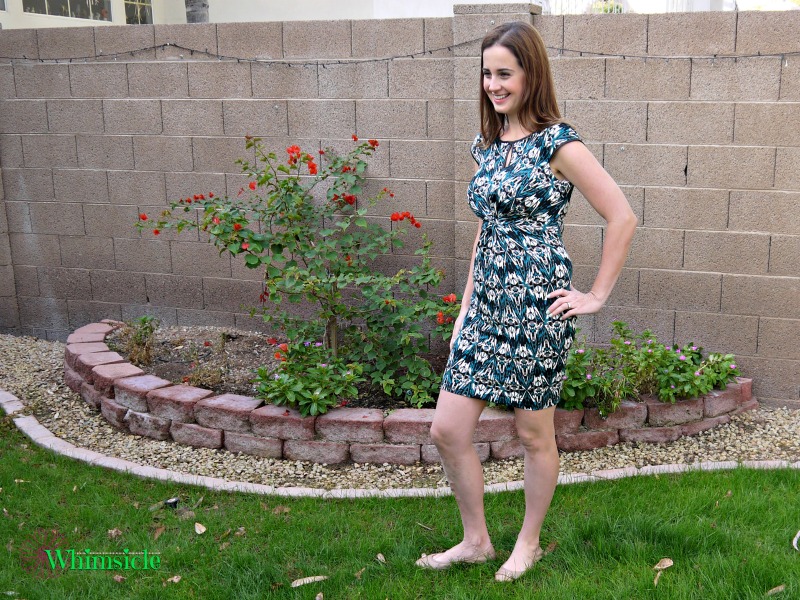 The pattern was vibrant. I loved the keyhole near the top. The issue here was price ($128). I couldn't justify spending that much on it. It's definitely not a dress I could wear every day or chase after my son while wearing. Perhaps if I was teaching right now, it would have made an excellent work dress paired with a blazer. However, it doesn't fit in my life right at present, so I sent it back.
Brixon Ivy Fallon Mixed Print Sleeveless Blouse
Kut From The Kloth Masie Faux Leather Panel Pencil Skirt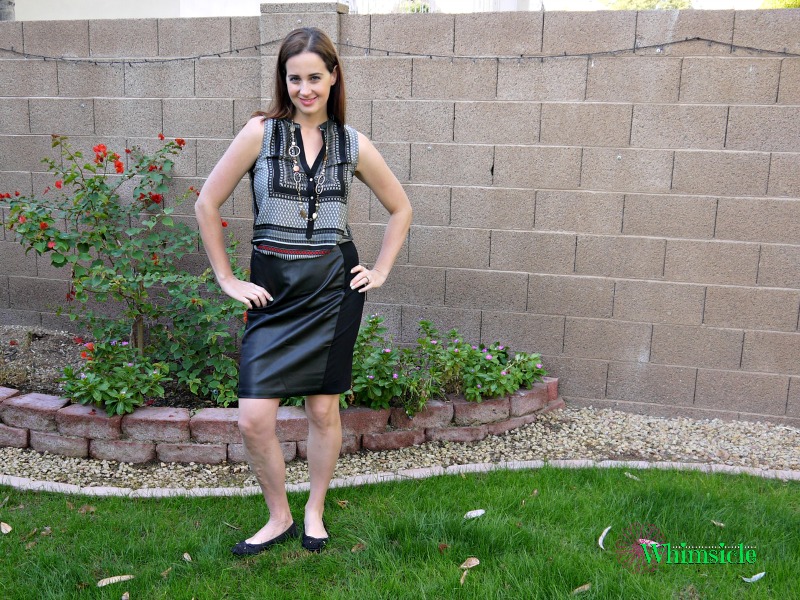 I felt very confident in this outfit. The top had an interesting and unique print.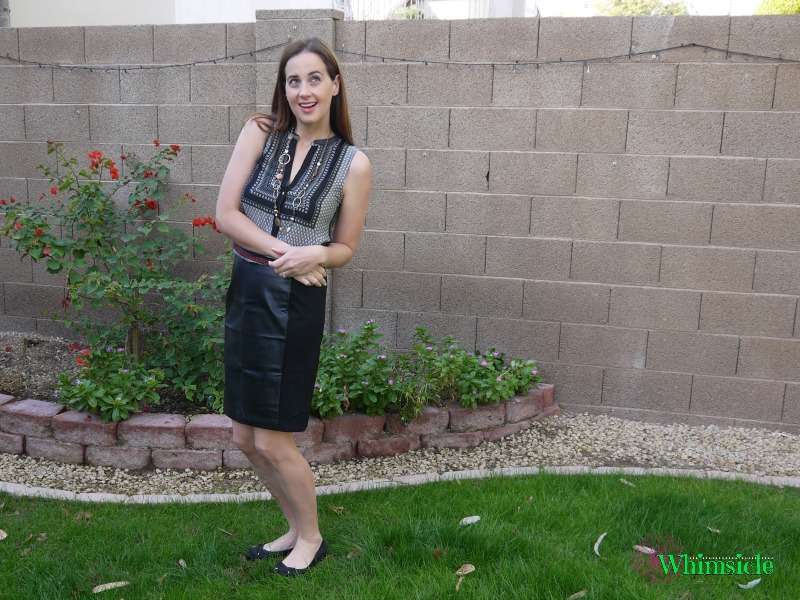 I loved that the skirt had a faux leather panel while the rest of it was made of cloth. This made the skirt very moveable and not at all constraining. I believe it was the inspiration for my dance party.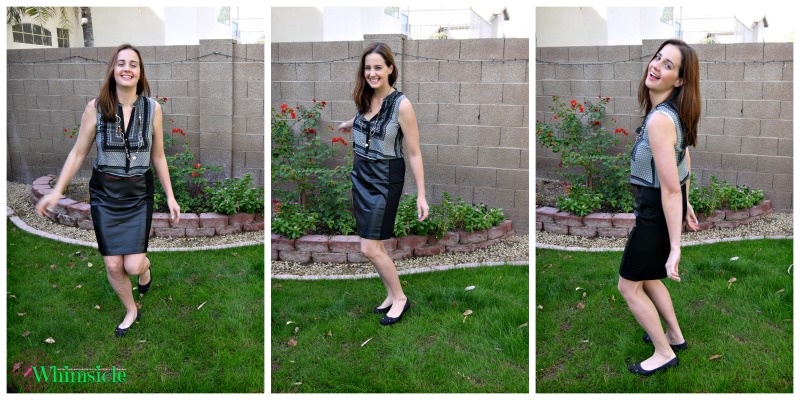 I didn't keep any of it. Again, while fun, I have absolutely no place to wear it. This would be another great work outfit paired with a light sweater. But since I'm not working,I decided that it would be out of place in my day-to-day wear. Someday, maybe 🙂
Octavia Mondo Colorblock Cross Stitch Infinity Scarf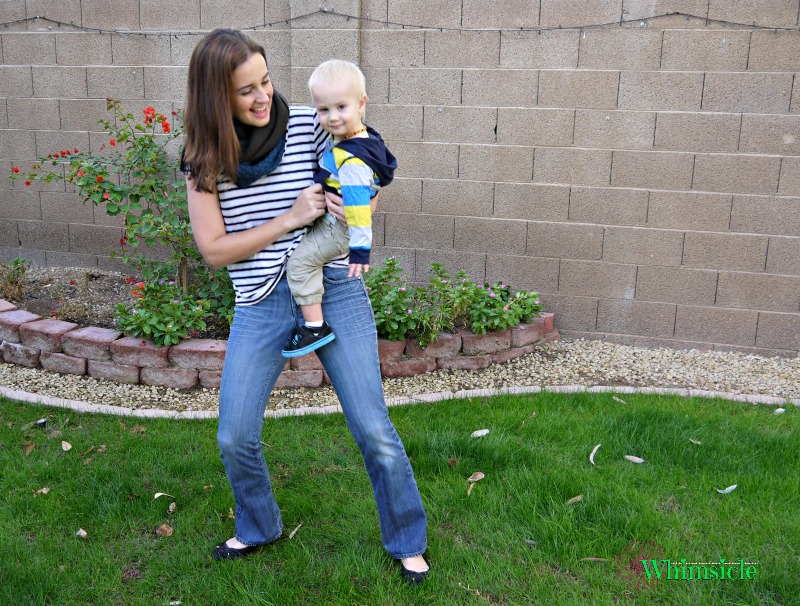 My son joined my dance party for this scarf. I loved this scarf! It was soft and warm.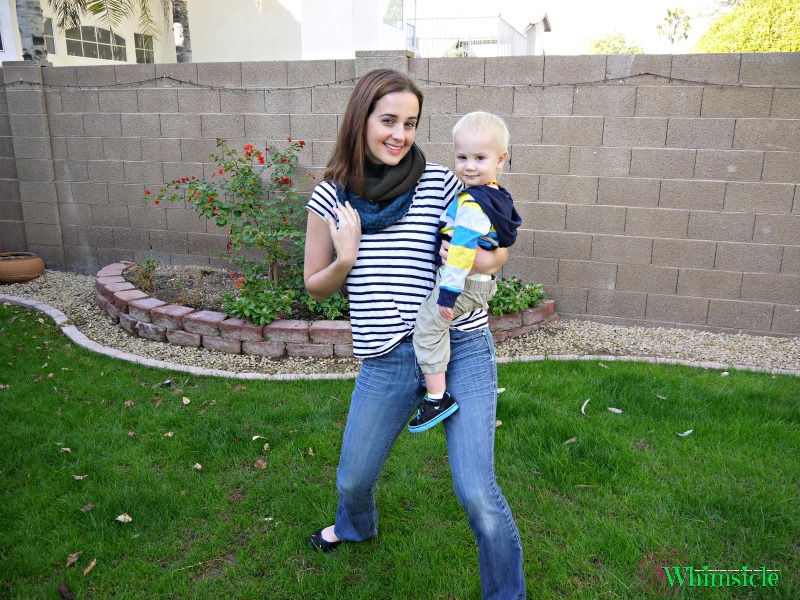 I also loved the mixture of blue and brown in the colorblocking. But, I had to say no. I own a scarf in brown that is chunky like this one. I felt they were too similar to each other. So, I sent it back.
Overall, my Stitch Fix box was a ton of fun. It's good that I only kept one item, because I would honestly bankrupt myself in clothing if I bought the whole box every time.
If Stitch Fix looks like something you would like to try, please consider using my referral link. I receive a $25 credit from each person who orders and receives a box. This greatly helps me continue these posts and feed my Stitch Fix addiction. You can find my other Stitch Fix posts by clicking the pictures in the left sidebar or view the archive.