So. you are thinking of taking your family on a Disney Cruise!  Yes! I recommend it.
But you may be having second thoughts…
Is a Disney cruise right for me?
Is it worth the money?
Before you book your cruise vacation, here are a few things you will definitely want to know.
I went on my first Disney Cruise as part of the 2017 Disney Social Media Moms Celebration.  The trip was partially hosted by Disney- meaning I received a discount.  All opinions in this post are my own.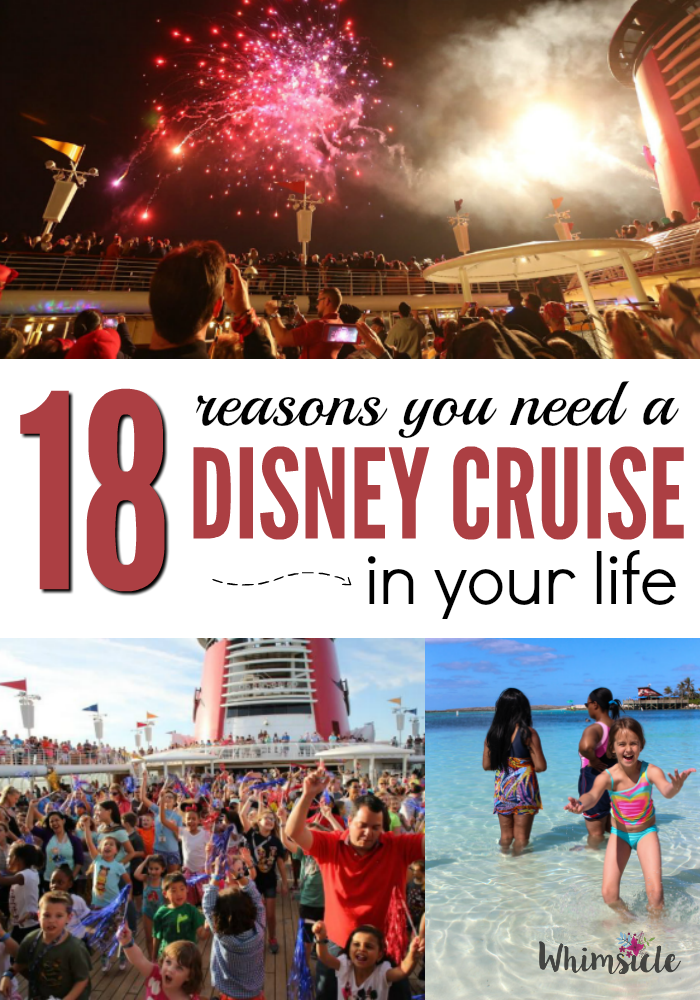 Have you ever been on cruise before?   If not, know that from the moment your bus pulls up at the cruise ship terminal, you know that you are in for something big.
As we approached the Port Canaveral terminal, I was in complete awe.  The Disney Wonder towers up more the 10 stories. On the top deck,  you can see a twisting water slide winding its way into the pool.
Let me take you through the whole trip from embarkation to arrival back at shore.
Check-in
Online check-in is where it's at.
Before you even leave for the airport, you complete all your passenger information, along with children's names, dietary preferences and passport information.  From there, print off a signature form that you carry with you to the check-in stand.
Check-in is quick.  You need all members of your family present – meaning that even your three-year-old son in the middle of his fifth temper tantrum of the day.
The agent will take picture of every member of your family and give you your "Passport to the World" cards which serve as your room key, credit card and identification when on the cruise.
Download the Disney Cruise App
Before you hop on board, make sure to download this app when you still have a signal.  You will not have data on the boat unless you purchase it at an additional cost.
This app will work though!  In it, you'll find a schedule for all shipboard activities as well as an instant messaging feature that will allow you to text other members of your party when onboard.
Get Ready for a Royal Welcome
Soon after check-in, you'll take a family picture and then walk the gangway to the ship. Before boarding, a crew member will stop you at the door to ask your family name.
Your family walks through the door and you hear announced through the loudspeaker, "Welcome aboard the Crohn Family!!!" Other crew members are there clapping and welcoming you.
It's a pretty sweet arrival.
Kids Club is amazing
Make your first stop at Kids Club when you enter the ship.  Get your kids registered.
Your child will receive a magic band that they waive on the sensor every time you drop them off and pick them up.
If your child wants to leave early, the staff texts you via the Disney Cruise app or calls you on your WAVE phone.  You'll find the WAVE phone in your stateroom and you carry it around just like a cell phone.
This kid's club is amazing!  My daughter didn't want to leave.  She spent every evening in Animation Club drawing and tracing her favorite Disney characters.
Casting off party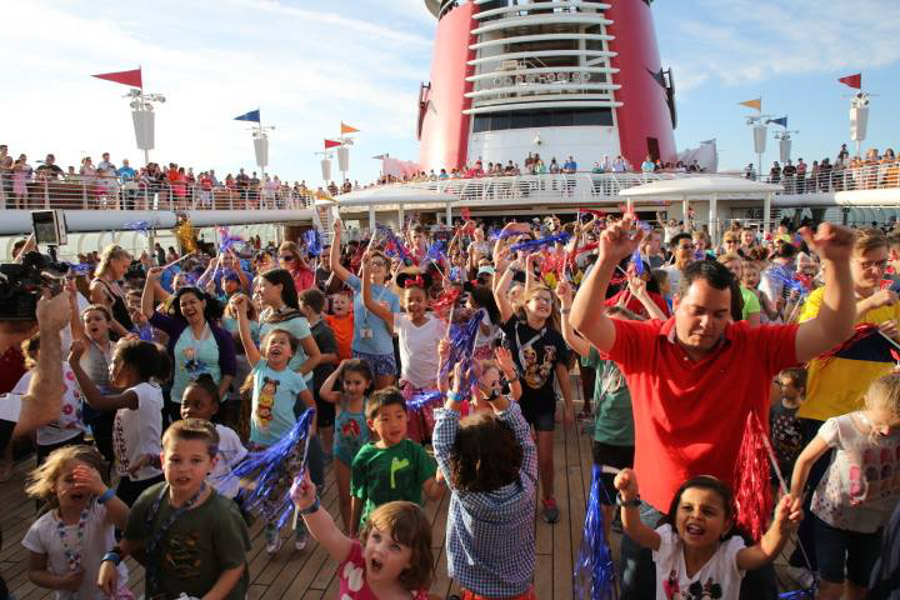 Celebrate!  We're leaving Orlando!
Serious fun at the embarkation party.  Crew members pass out streaters to everyone.  You get yourself the tropical drink of the day and dance with Disney characters.
Can it really get any better?
Yes, they serve alcohol
Yes and yes.  There is a place to get a drink anywhere you find food.  The coffee bar on ship – the Cove Cafe – even lets you add spirits to your coffee.
For a date one evening, my husband and I spent time in the Cadillac lounge where I enjoyed a margarita and he a whiskey flight.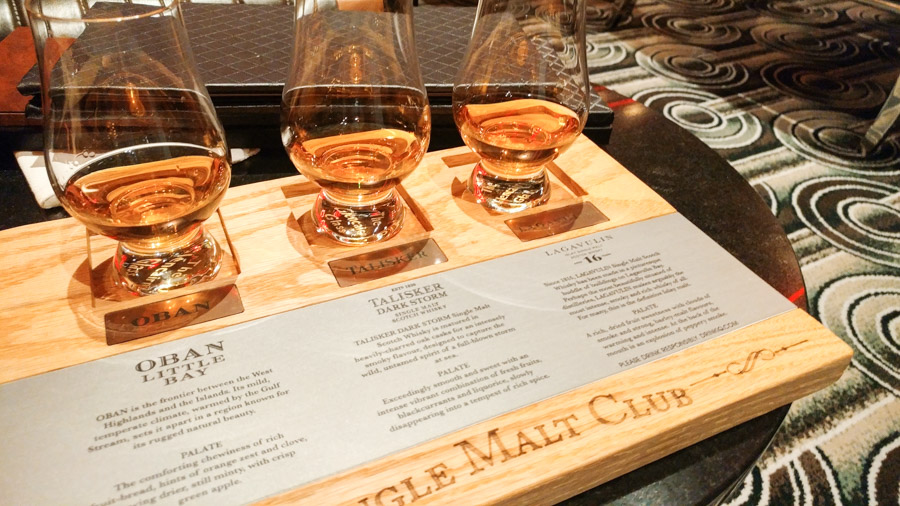 Food is not the standard cruise ship fare
Cruises are known to have very heavy, buttery food.
That's good for some people – but it's not what I enjoy.
Our food on the ship was stellar.  Whether it was tuna tartare or baked salmon, every dish had so much flavor.  Oh my goodness, I gained 5 pounds.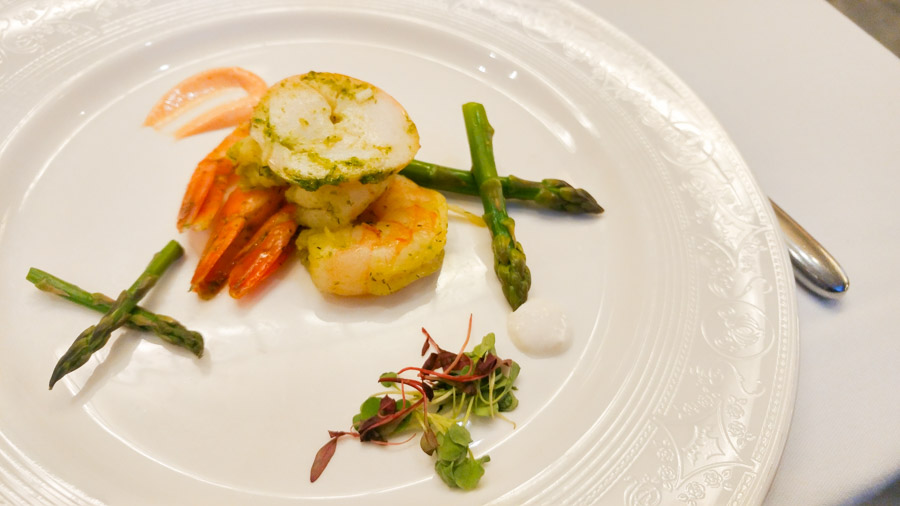 The Ship has Broadway Caliber Shows
I may be a little bit of a Broadway snob, but I'm a very harsh critic of musical theater.
We saw two shows on the Disney Wonder – Disney Dreams and Disney Frozen Spectacular.  I loved both of them.  They were the same quality as any show you would see in a Disney park.
Plus, during Frozen Spectacular – it actually snowed on the audience!  Ok, it was soap.. but it looked like snow and my kids loved it!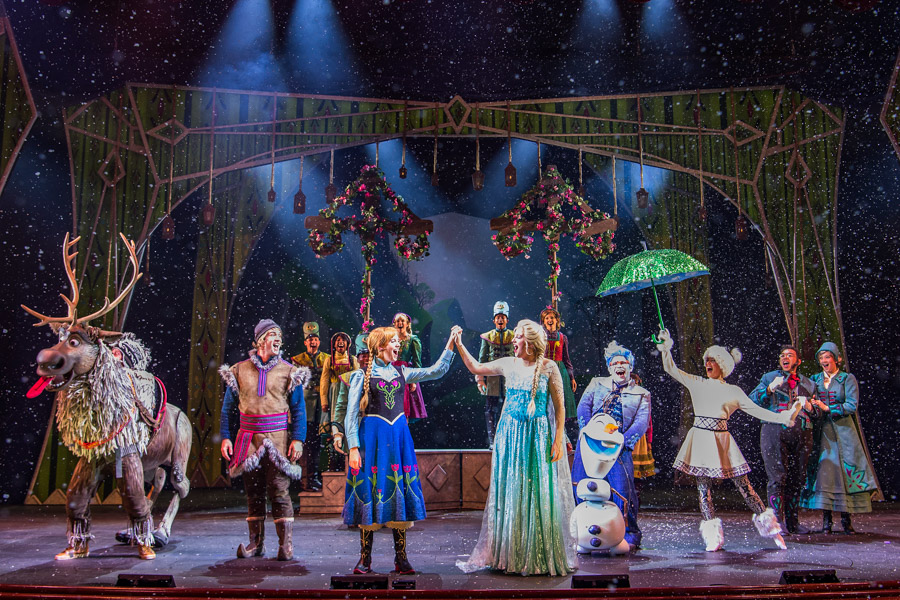 Fish Extenders
Yes, you can get more out of your cruise with a little advance planning.  By joining a fish extender group, you come back to your stateroom each day and find gifts for you from other passengers on the ship.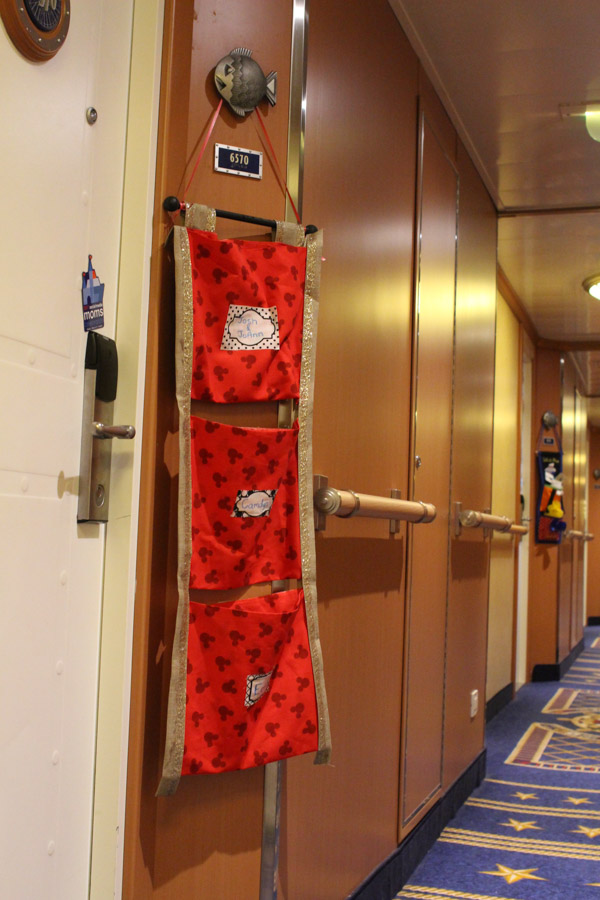 For more info, read here for fish extender ideas.
Tiana's Place is character dining
The recently reimagined Disney Wonder has an awesome new addition: Tianna's Place.

On a Disney cruise, you never eat at one dining room your entire voyage.  Instead you rotate.  For our three night cruise, we had one night at Tianna's Place, one night at Triton's and one night at Animator's Palatte.
Tianna's Place, modeled after The Princess and the Frog, features New Orleans cuisine with a live jazz band and Tianna walking from table to table welcoming guests.
You know how at the parks, character dining is a special experience booked at least a month in advance?
On a Disney cruise, character dining is a part of your trip!
Triton's – after The Little Mermaid's father – is more traditional cruise cuisine.
While Animator's Palate is a restaurant that begins as a black and white interior, but gradually changes to color over the course of the meal.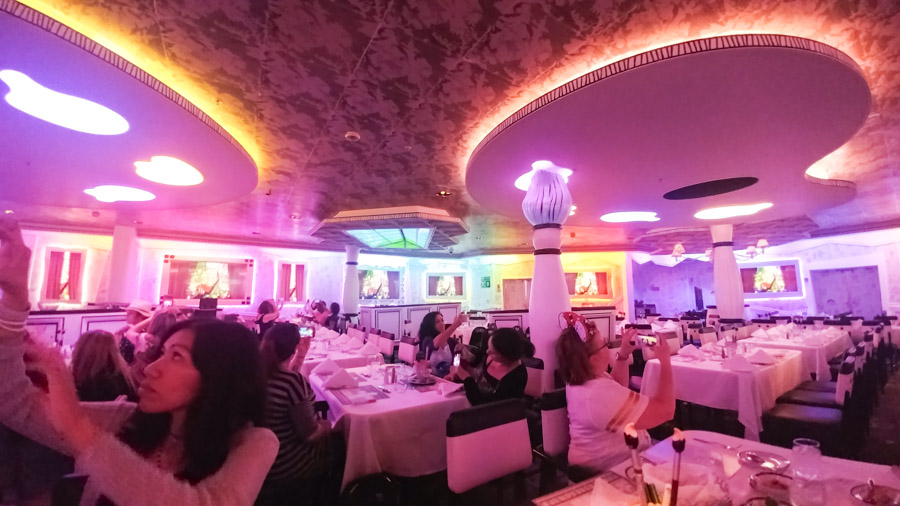 Seriously cool dining.
Characters are EVERYWHERE!
And I mean everywhere!
Character appearances happen multiple times a day.  Simply check your Cruise Navigator (either in app form or delivered to your stateroom) for times and locations.
On the last night, our three-year-old son didn't want to do Kid's Club so we did a circuit of the lobby from Minnie Mouse, to Donald Duck to Mickey Mouse.  He hugged and took his picture with each character:
The towel animals
Towel animals are everywhere on cruises – however, our steward had mad creativity and skills.
Look at what we found waiting for us in our room each night!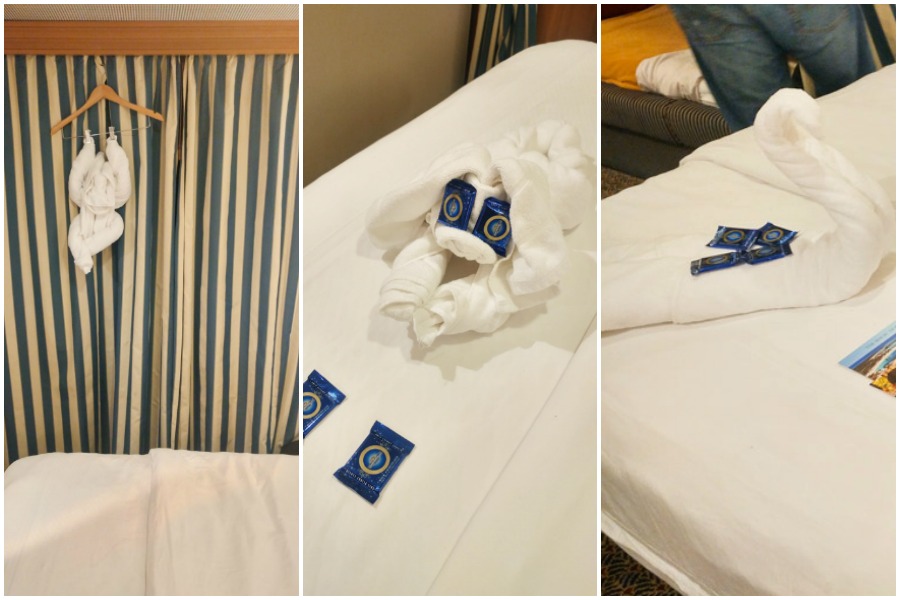 The little touches in the Disney stateroom
A Disney hotel experience is like no other.  Same goes for a Disney stateroom.
The lamps were made of Mickey Mouse shapes and our bed pillow blazoned with "When you wish upon a star"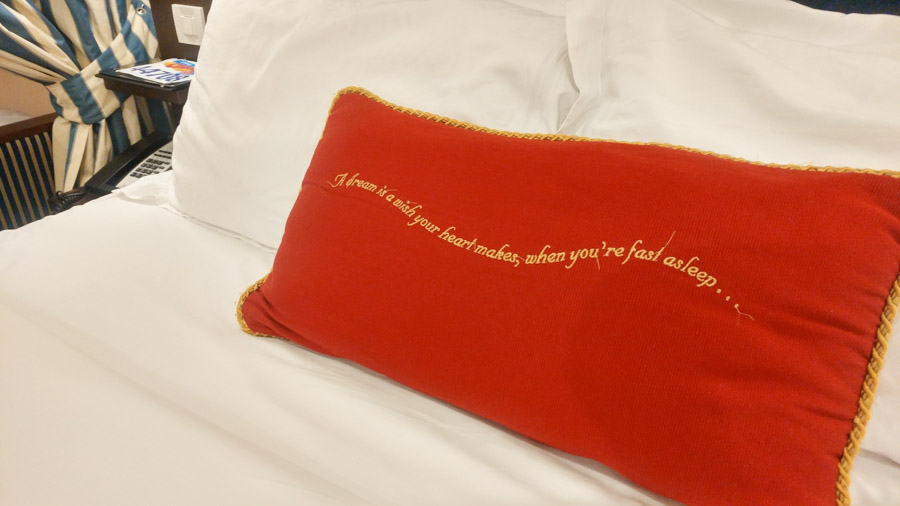 Did I mention the food? – the buffet
Dinner is not the only meal worth mentioning.  Breakfast is pretty spectacular as well.
You have two choices: sit down dining at one of the ship's three restaurants or breakfast buffet at Cabanas.
I recommend the buffet with kids.  Not only do you get to enjoy a stunning view with breakfast.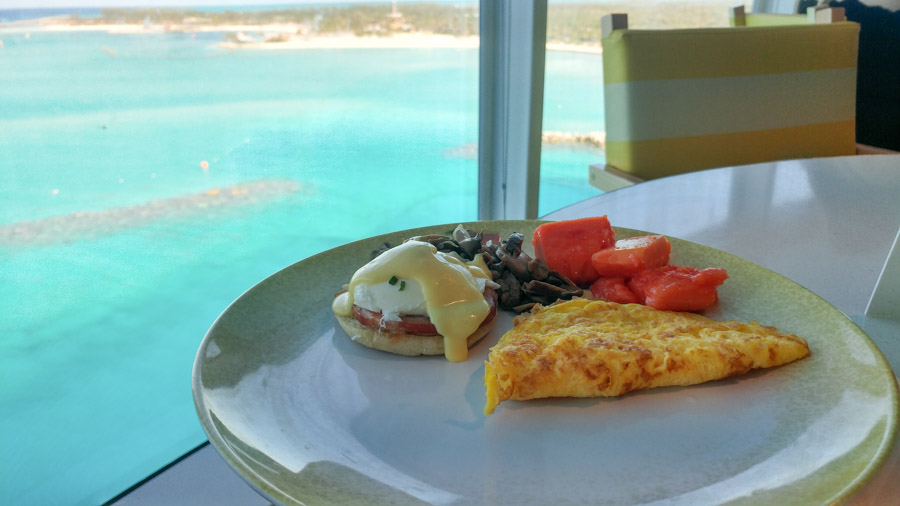 And as you can see, the food selection is outstanding!
Pirate Night!
Most cruises have a fancy dress night for dinner.  Not Disney.
On Saturday, our dinner dress was cruise casual or Pirate.  Argh!!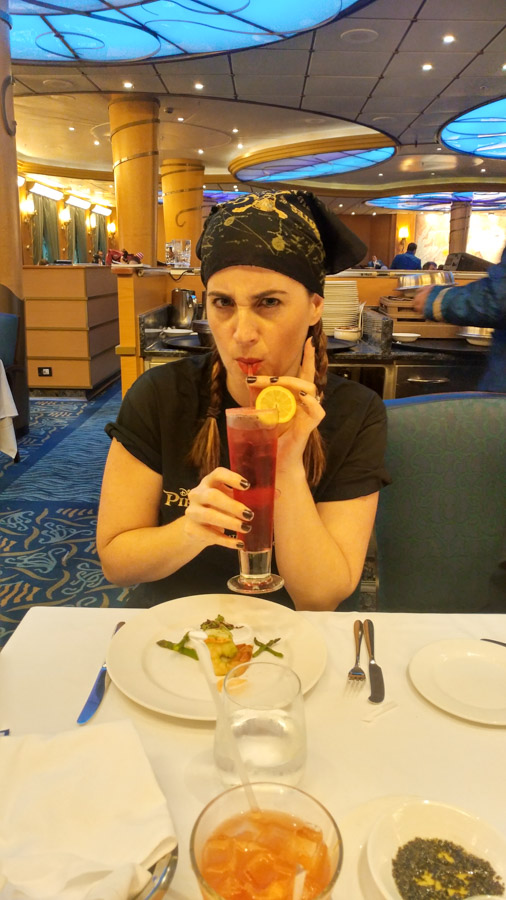 That same night, there was a huge pirate party on the top deck complete with fireworks.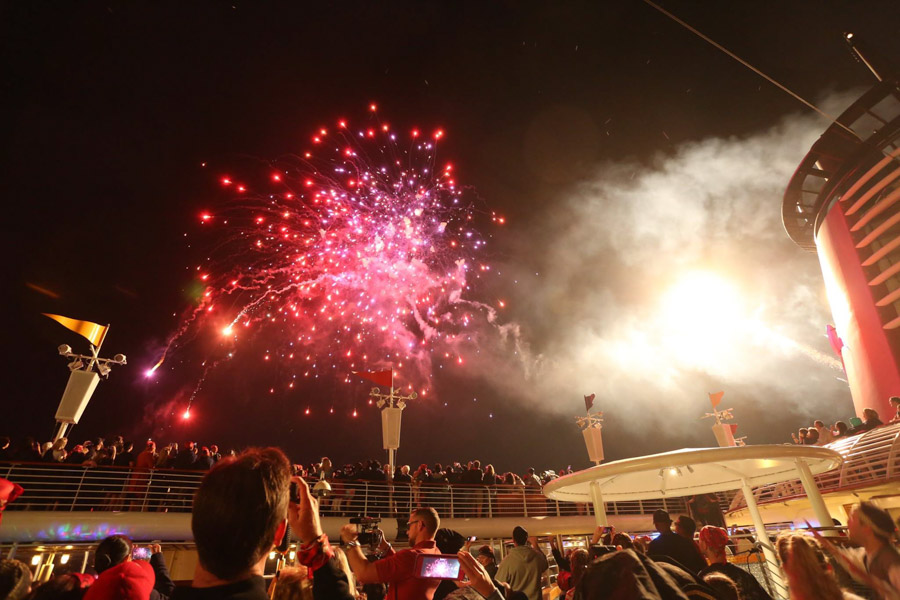 Which we missed because we have a three-year-old.  Oh well.. next time
Having the Boat Rock You to Sleep
Seriously, I've never slept better.
You barely feel the movement of the ship while on board.  But when you are still in the middle of the night, you will notice the gentle rocking.  You'll drift right off.
Castaway Cay 5k
After eating for three days straight, you will have the opportunity to work it off.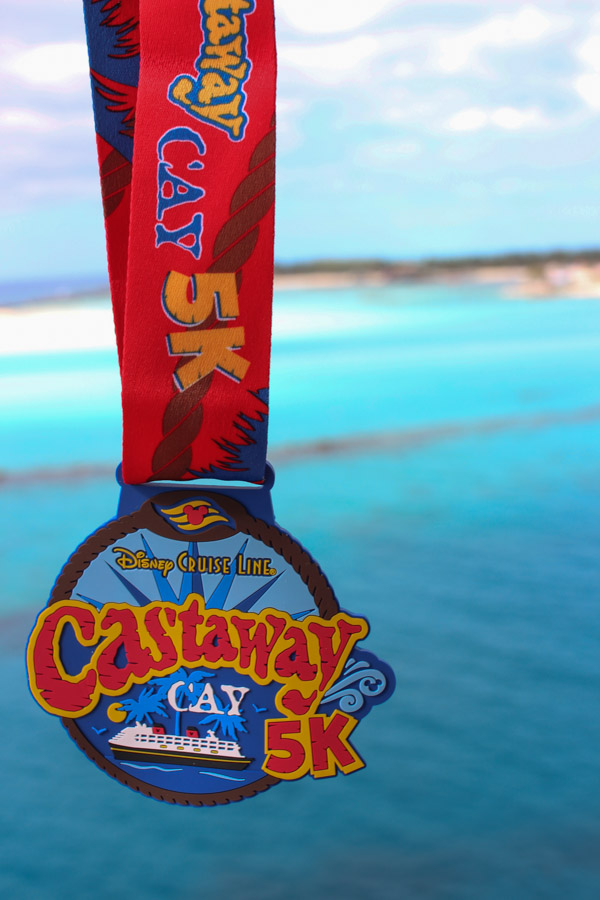 The morning you dock in Castaway Cay 5k, I recommend doing the Castaway Cay 5k.  You'll need to sign up on board when you first get on the ship.
The morning of the 5k, you meet in one of the lounges, receive your race number and then you're escorted off the ship to the 5k start.
You are the first one off the ship!
After a short warmup walk to the start line, you run a 3-mile course where you'll gain a good understanding of the island.
At the end, you receive a Castaway Cay 5k medal and get to take pictures with Disney characters.
My hubby and I snagged Goofy before going back to the ship to change.
Castaway Cay is your own private island
When I first heard that Disney had it's own private island, I thought.. really, what can we do on an island?!?
I was dead wrong.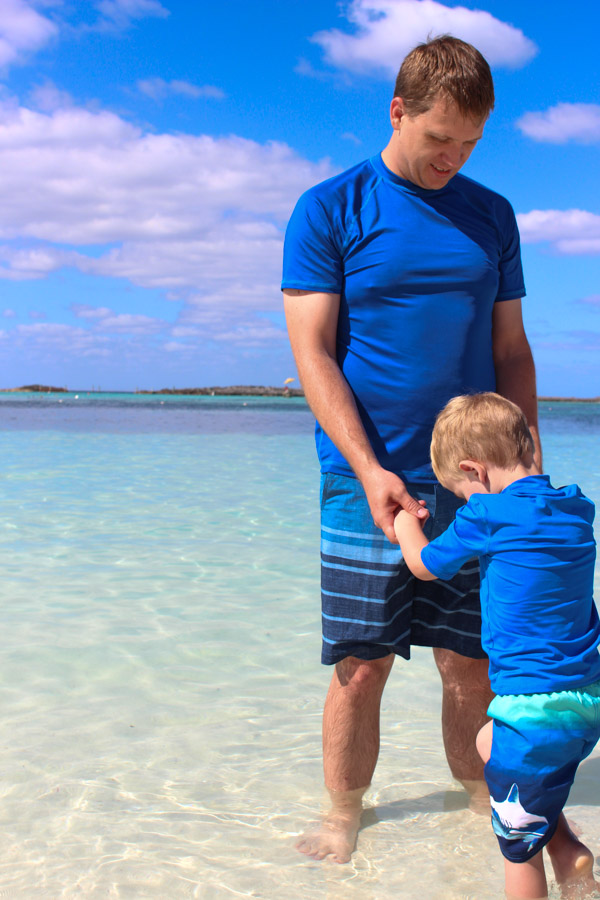 Castaway Cay is paradise.  The water is crystal clear and no one else is on the island but the people on your cruise ship.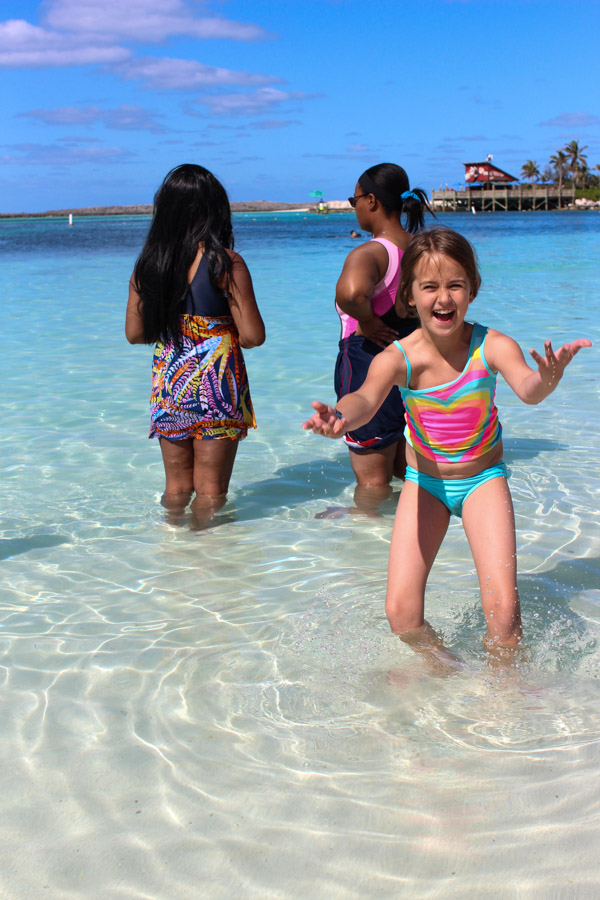 Food is served via buffet line and is delicious!  There are cocktail stands, souvenir stands and even a place to rent bikes.
We rented three bikes – one with a child seat on the back to explore the island.
The Ship's horn
As if the ship couldn't get any better, the ship's horn plays this the first seven notes of "When You Wish Upon a Star".  Gorgeous ending as we pulled out of Castaway Cay.
There you have it.  Not only is a cruise on the Disney Wonder an amazing trip, but it also has all of the Disney magic you love about the parks.
I loved it!  My kids loved it!  We definitely want to try it again once my son gets a little older and will stay in Kids Club a bit longer at night.  My hubby and I would love more date nights on board.