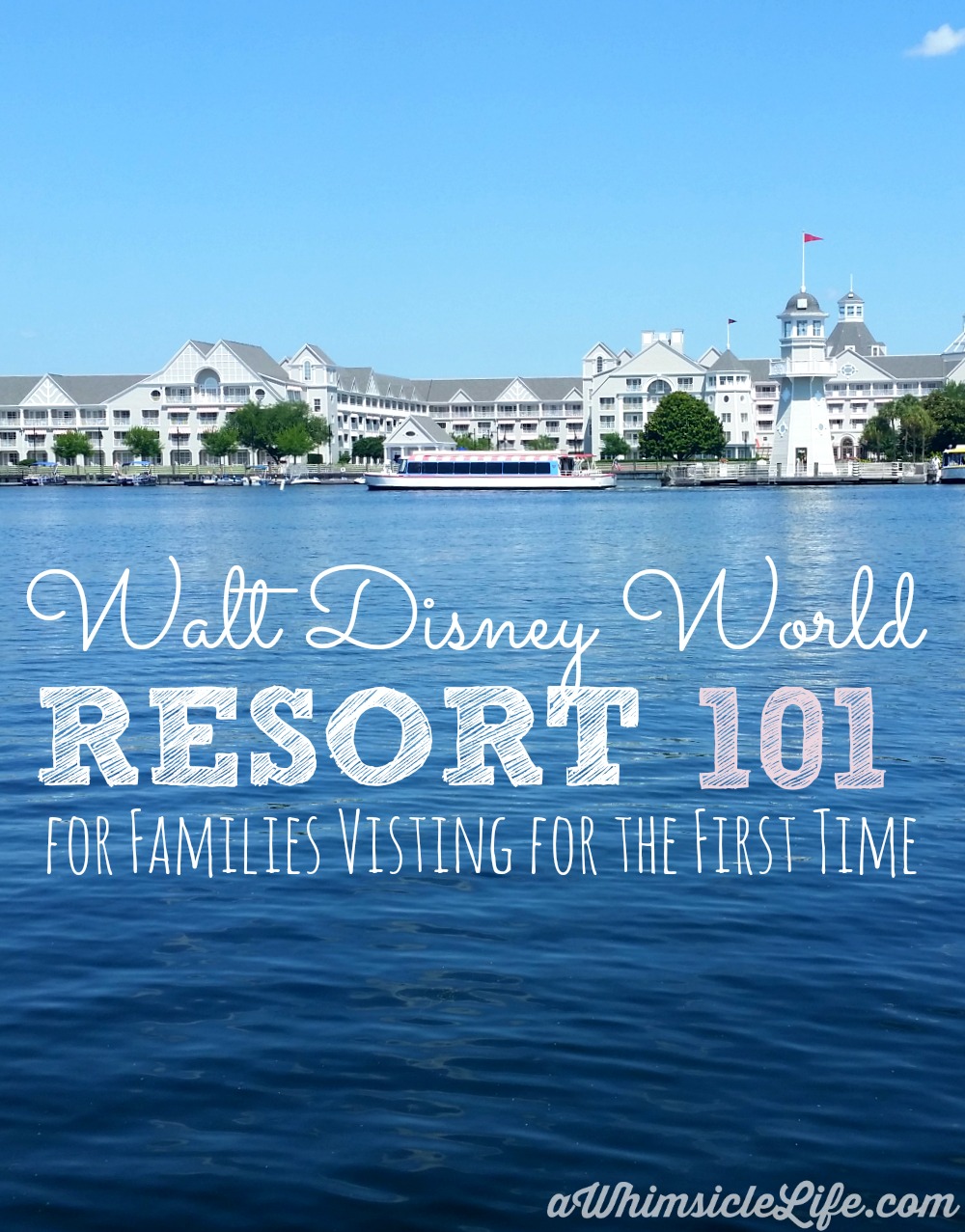 Walt Disney World is a Disney fan's dream come true! With so much to do, see and eat, it can also be a little overwhelming for a first visit. I recently went as an attendee of the 2015 Disney Social Media Moms Conference.  My husband and two kids joined me as well.  Planning to go as a family with a one-year-old and six-year-old made me a little anxious.  However, my anxiety was unfounded.
If you have never been to Walt Disney World (or its been a while), Disney makes the experience truly magical for families.   Here's how:
Staying at a Disney Resort Hotel
As part of the conference, my family and I stayed at the Yacht Club Resort which is one of the EPCOT area hotels.  We would leave our hotel room and walk to the gates of EPCOT in 10 minutes.  This gave us the opportunity to spend a few hours at the park, then take our 6 year old and 1 year old back to the hotel room to nap before we headed out again.  Plus, it was beautiful!
Staying at a Resort Hotel also gets you a free Magic Band.  What's a Magic Band you ask?
Magic Bands do Everything
Remember the days of keeping all the park tickets in your bag and then madly trying to dig through all of your stuff to find them once you arrived at the front gates?  No longer an issue.  Enter Magic Bands: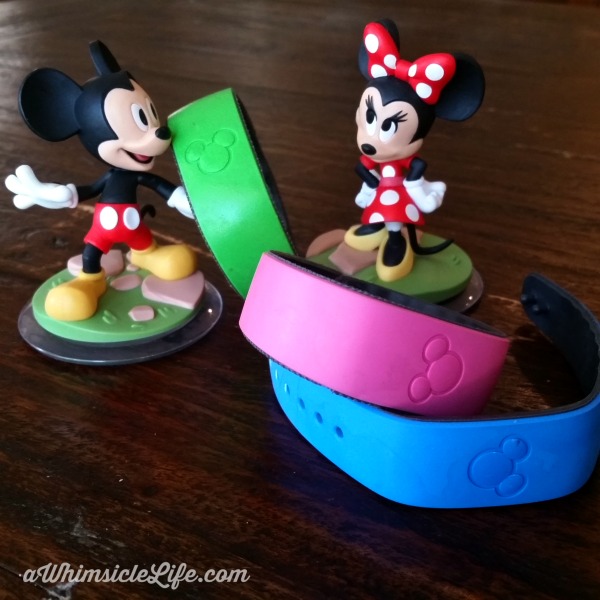 These little beauties arrived at our home a month before our departure.  We simply snapped them on our wrists and it was all we needed in the parks.  It opened our room at the Yacht Club.  It held our tickets to enter the parks.
It even held my credit card information!  I simply requested my card be tied to my Magic Band when I checked into our hotel.  There I created a 4 digit pin. When I wanted to make a purchase, I simply scanned my magic band and entered my pin.  The Magic Band was even accepted at the Starbucks in Downtown Disney.
Airport Transportation
Everyone who stays at a Walt Disney World Resort property earns free Magical Express Coach service.  Once we landed at the Orlando airport, we followed the signs to Magical Express boarding.  We checked in using our magic bands and cast members (the term for Disney employee) directed us to the line for our hotel.  We boarded our bus and had a completely stress free 30-minute ride to our hotel. Magical Express even retrieved our luggage from the baggage carousel and delivered it to our hotel room.
Airport Check-in at the Hotel
The night before our departure, a cast member slid our boarding passes under our door.  The next morning we walked down to the lobby and checked into our flight right there.  We handed over our luggage and spent three more hours in the parks before we boarded our Magical Express.
Disney Photo Pass
The little tickets of paper that park photographers give you are gone – for the most part.  You no longer have to purchase a photo at the end of a ride and carry around an 8 X 10.  Everything is digital and can be connected to your magic band or ticket.  Through the conference, we were generously gifted with Memory Maker.   Memory Maker is a option that will give you access to all of the photos taken of you in the Parks.  It was incredibly easy to get a ton of amazing pictures of me and my family.  Whenever I saw a photographer, I simply asked for our picture and he or she scanned my magic band.  The pictures were immediately accessible via my cell phone on the DisneyPhotoPass.com.  Since I am a social media fiend, I loved this!  I could immediately download pictures and then share them on Instagram.
When I rode Expedition Everest in the Animal Kingdom, I simply swiped my magic band under the picture of my car and it was immediately available on DisneyPhotoPass as well.  Then, of course, I put it on Instagram.
If you don't purchase Memory Maker, you can still access your photos.  You will just pay for each photo that you wish to download.
Walt Disney World has Adult Drinks
I was very surprised by the variety of "adult" beverage choices in Walt Disney World.  I had a glass of Riesling in Germany while at the World Showplace in Epcot while my hubby had a German beer.  I had the option of adding coconut rum to my pineapple whip in Animal Kingdom.  The only park that doesn't allow alcohol is the Magic Kingdom.
The Food Goes Beyond Typical Theme Park Food
Disney recently unveiled a new symbol to help diners identify healthy meal options while eating at the parks.  Mickey Check  is available on select menu items and tells you when something meets the nutritional guidelines.
There is also a variety of food options available throughout the park, particularly in Epcot's World Showplace.  For dinner one night, we dined on currywurst in Germany.  For lunch the next day, we had a Croque Monsieur and quiche in France.
Tons of Educational Opportunities for Families
At Animal Kingdom,  my six-year-old daughter got a free Junior Explorer book with tasks that she could complete around the park.   Each stop was staffed by a Disney Cast Member who taught kids a specific skill.  In Asia, Llama learned what her name was in Thai.  She also learned how animal calls can give you clues about animal feelings.  On the safari, she used her book for an animal scavenger hunt.
Epcot has a similar program called KidCot that we unfortunately did not get to experience.  But, that's what return trips are for, right?
Cast Members Help With Toddler Meltdowns
On our last day in Walt Disney World, we rented a boat for 30 minutes and cruised the marina right outside our hotel. Understandably, kids needed to wear life jackets on all water craft.  This greatly offended my 1-year-old son and he screamed as soon as we put the life jacket on.  Two cast members heard his cries and came out with balloons and stickers to cheer him up.
I loved our first family trip to Walt Disney World.  Staying on property, Magic Bands, the variety of food and drink options, as well as tons of little extras made our vacation truly magical and eliminated a lot of the stress that I associate with theme parks. There is a reason that Disney is the happiest place on Earth for kids… and adults.