You want a small wardrobe, but do you know the most important part of looking good? You've heard from countless style mavens, "make sure you wear a bra that fits," here is how to determine your proper bra fit.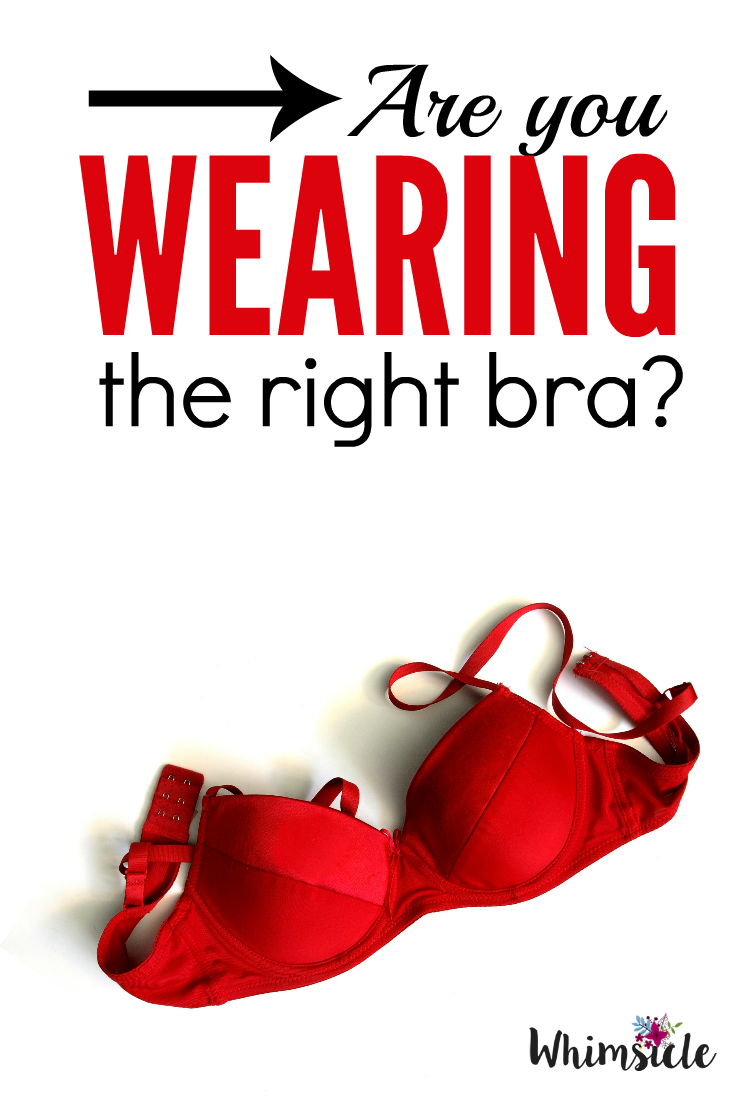 All you know is you have underwear – maybe its a little loose or possibly digging into your side. But, a bra is a bra, right? If the fit is a little off, no big deal.
Actually, you would be surprised. A proper fitting bra can make your entire world sing. It can change the shape of your body in your tops. It can solve world hunger.
No, it can't do that. But, you get where I'm going here.
How can we check if we are wearing the correct bra?
In this post, I'll give you the rundown about
where to get fitted for a bra (plus an at-home option)
what to expect at a bra fitting
How to put on a bra
I first realized how badly bra fit mattered after I had my second child. About two weeks after he was born, I walked of the doctor's office and literally felt like I could make tidal waves with each step. My new chest made me feel so self-conscious that I dreaded getting dressed and leaving the house.
Most women wear the wrong size bra and have no idea.
Click To Tweet
I thought this was the way breastfeeding was. I would just have impossibly huge breasts until the milk dried up.
Not true. My bra was way too small for my newly milk-filled breasts.
When I went to get new bras, I asked to be fitted. I thought I was a 36D. NOPE.
I was actually a 36E. An E!! My cup size had increased by TWO cup sizes with the production of milk! No wonder I felt like I was falling out of my bra all the time. (And for those women who have not yet nursed a baby, don't worry. I'm back down to a 34D now. They don't stay that way.)
Now, when I walked out of the store in a proper fitting bra, I felt amazing! Normal! No longer felt that everyone would stare at my chest.
It dramatically improved my happiness and how my wardrobe looked. Right there, I fully committed to always wearing a well-fitted bra.
What can the right bra do for you? I recently went to get refitted because I was still wearing my nursing bra size. Check out the picture below and tell me if you see the difference.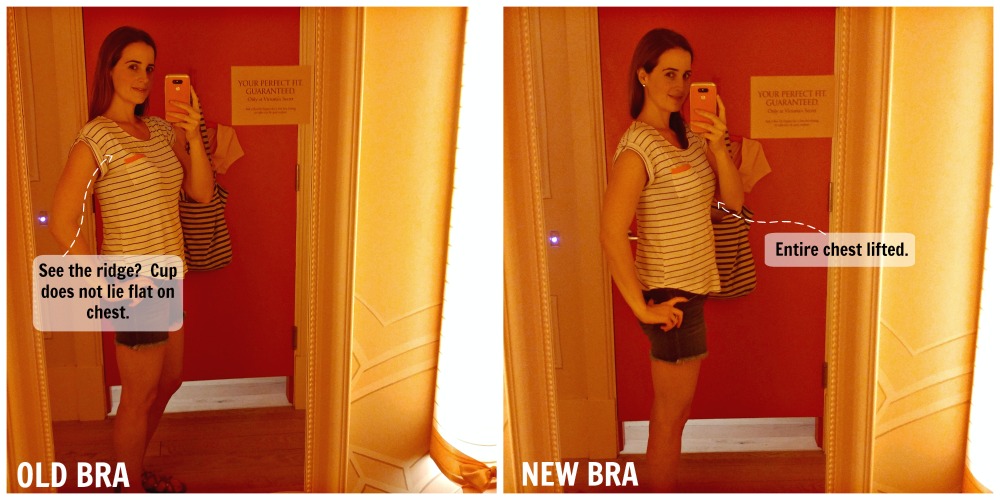 So now, how do you get fitted? Read on?