Thinking about getting a job after being a stay-at-home mom? Or do you desperately want to find a new career path that actually suits you as a mom?
Being a mom has many demands when it comes to our families, but there are also many demands when it comes to moms and working. As women, we often have to go above and beyond to show that we are worthy and qualified for our work, but are often held up to different standards because we are moms.
In this episode, we welcome Christine Michel Carter on the show. Christine is the author of MOM AF and a Senior Contributor @ForbesWomen. She helps working moms transition to new flexible opportunities they love without sacrificing their income. Christine has 2 kids, 10 and 7, and lives in Baltimore.
We have a very lively conversation about how our skills as moms translate into amazing strengths in the work field, how donuts don't get us any respect, and how to find a new journey or career path when the old one just isn't doing it for you anymore.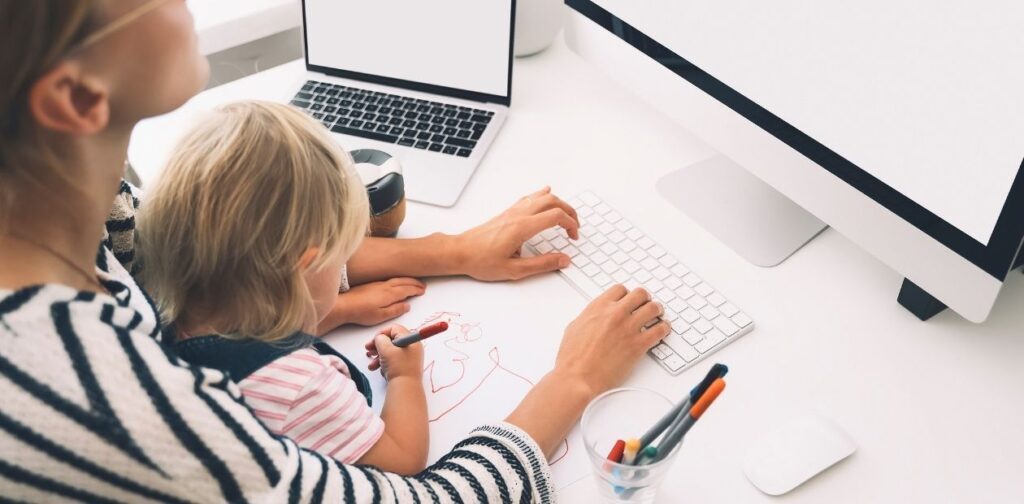 In this episode of the No Guilt Mom podcast you'll learn:
How our need to feel needed and in control at work can hinder women (no more bringing in the donuts).
What mom-like qualities will help you thrive in a work environment
How letting go of being "perfect" or perfectionism helps your career
How you can leverage your skills as a mom into skills in a work environment
Here's a glance at this episode…
[9:26] How to harness your inner drive to control situations
[10:12] How being a mom shows up at work
[13:06] Qualities that we can take from motherhood into work
[17:23] Using your mom vibes for good
[21:42] how to transition back into the workforce after being out for a while
[24:17] How to find a new career path when you need a change
Resources We Shared In This Episode:
Happy Parent Checklist – This FREE checklist gives you the step-by-step plan to delegate more to your family, feel less overwhelmed and connect in a positive way!
May 2022 Balance Workshops– Do you feel like everything is so overwhelming? Do you ever beat yourself up for not following through or "dropping the ball"? Get the support you need to finally balance your own needs with the needs of your family with our Balance workshops program!
Mom AF by Christine Michel Carter
Can Mommy Go To Work? by Christine Michel Carter
The Gifts of Imperfection by Brene Brown
Dare to Lead by Brene Brown
No Guilt Mom YouTube Channel Check us out and subscribe to be notified every time we have new videos added for parents and kids!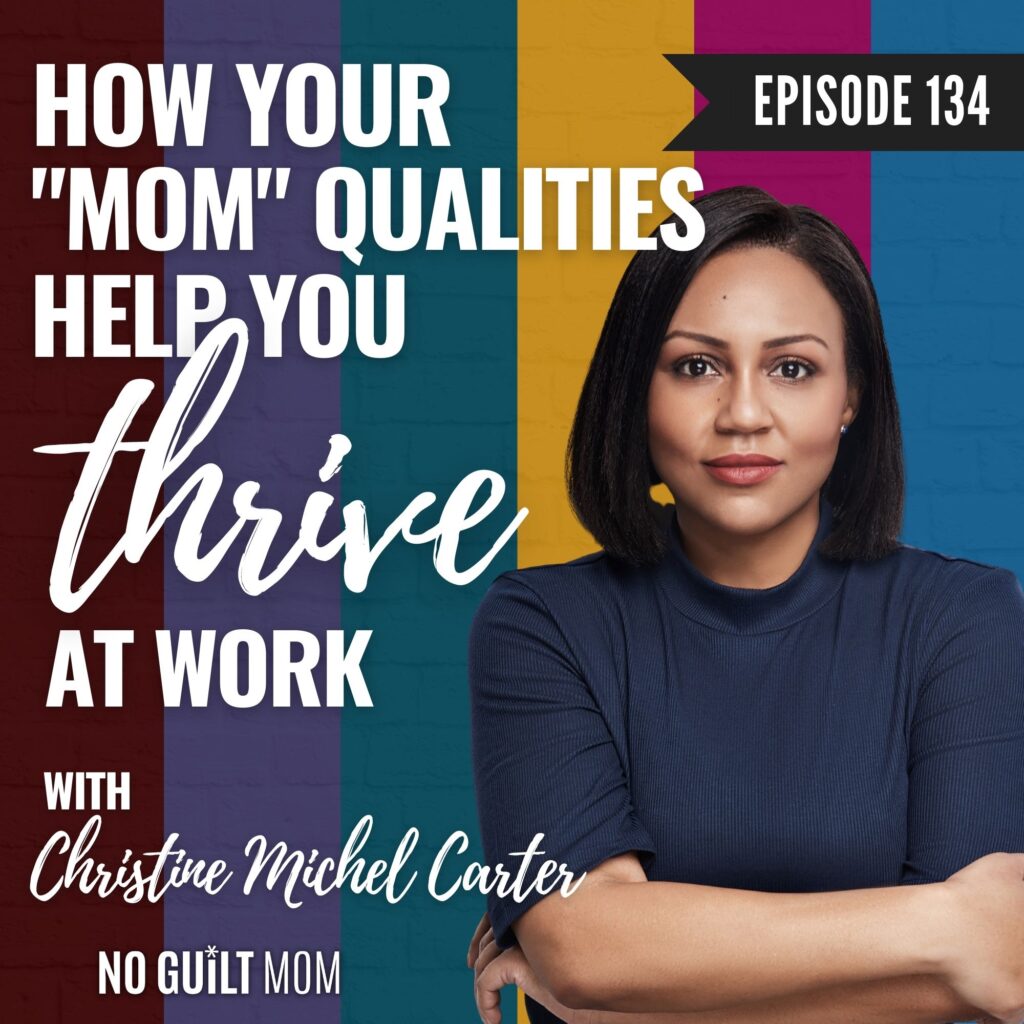 Don't forget to Rate & Review the podcast!
We'd love to hear your thoughts on the podcast! If you could take a moment to Rate & Review the No Guilt Mom Podcast on Apple here we'd be so grateful! Not sure how to do it? We got you covered! Check out this short video we made to show you how to leave a review.
Check out our latest podcast episodes: