You dread the moment your child needs to do assignments because homework takes all night to complete!
Your kids are miserable, we are miserable.
But how do you know when it's really a problem?
How do you know what's the "right" amount of homework for your child?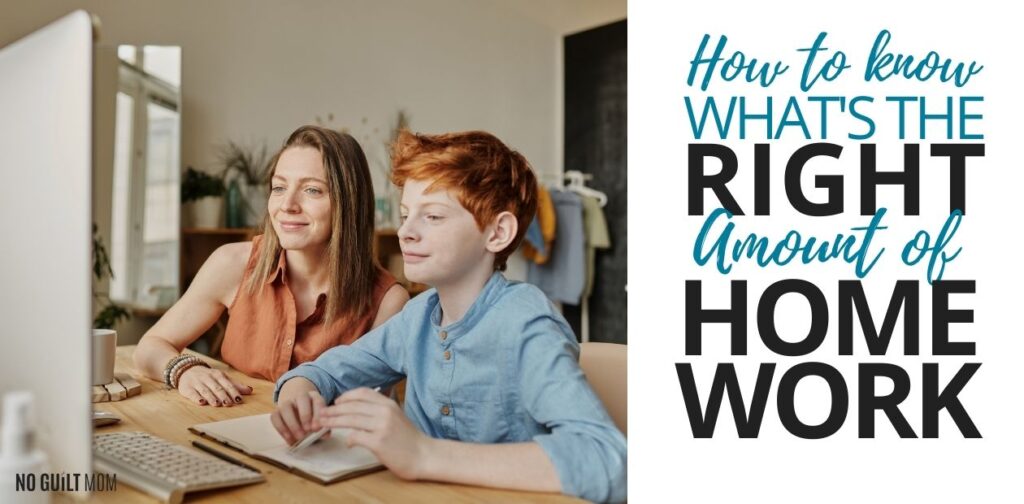 Worry no more!
Here's 4 simple tips to help you determine if your kid's homework is appropriate and what to do if you need some help.
1.Look at the Time
How long does it typically take your kid to complete all their homework for one day?
The PTA and NEA recommend 10 minutes for every year in school, and this includes assigned reading. Many districts have their homework policy written out as well. This can often be found in Parent and/or Student handbook.
If homework is taking way longer than the recommended amount, something is amiss.
Bring it up with your kid's teacher.
Either the teacher, like me, doesn't realize this strain of homework, or your child needs extra help grasping a skill and by contacting your kid's teacher, they will know that they may need to offer some extra time with your child on this skill.
2.You Shouldn't Re-teach
This one is very simple. Appropriate homework asks kids to use a skill they already learned in class. It doesn't require re-teaching by you.
So if your kid is saying over and over how they "didn't learn how to do this in class" or they truly don't understand how to complete the work, there's a red flag.
3.Look at the task
Is it busy work or are they practicing a valuable skill?
Not all homework is created equal. And this is so true, especially in elementary school homework.
In my honest opinion, writing your spelling words 20 times each and completing 100 math facts in 2 minutes isn't always as helpful as understanding the learning concept.
So for instance in spelling, that would be understanding the syllables, and phonic sounds.
If it seems like your kid is just getting busy work, then ask the teacher about it. Ask what the learning goal is and explain the impact the current homework is having on your kid.
4.You shouldn't need a PhD to figure out the homework task
Your child should be able to figure out how to do it with little to no help from you.
If homework causes a strain in your home and is taking WAY longer than the recommended amount, bring it up with your kid's teacher.
Whatever it is, know that it isn't your sole responsibility for your kid to get all his or her homework done.
Resources We Shared:
The best mom is a happy mom. To better take care of you, download our No Guilt Mom mindset here . These reminders will help you second guess less, and feel more confidence every day in your parenting.