When I hear anyone talk about how to declutter…I automatically get stressed, get the sweats and think of my kitchen.
Tell me I'm not alone.
Do you feel like this when you walk in and see piles of stuff on the kitchen counter? Or pretty much see piles of stuff anywhere in your house? I can actually feel my blood pressure go up every time I come close to the kitchen. I mean, it's clearly not good. I struggle to try to figure out how to declutter and then stop because I just gett too overwhelmed. Sound familiar?
When you can't even fathom how to start decluttering, you clearly need a pro. So we called in our good friend and master of decluttering- The Intentional Mom, Jennifer Roskamp. Did I mention that she has 9 kids? I mean, who knows more about clutter and how to declutter a house than a mom of 9?!
In this podcast episode, Jennifer shares with us all her insight on keeping clutter down to a minimum as well as 3 easy ways you can declutter in less than 30 minutes!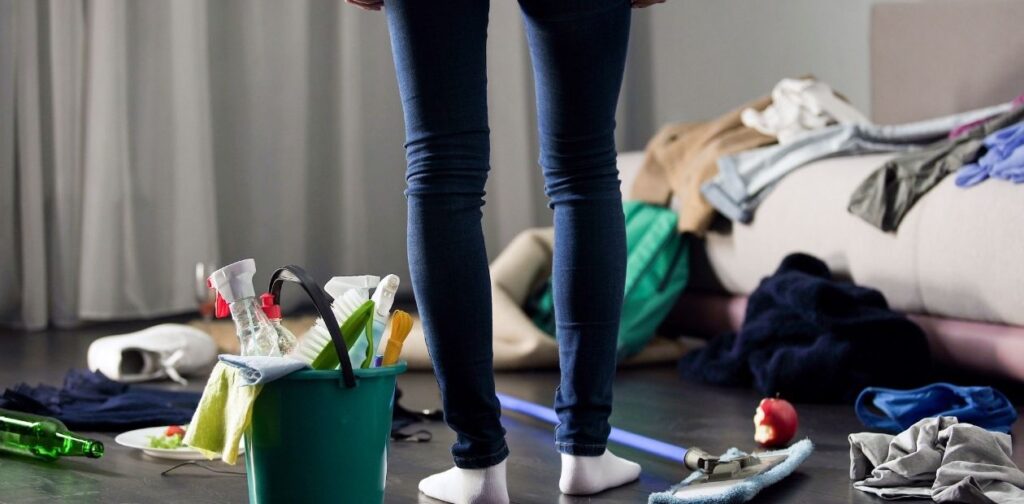 In this episode of the No Guilt Mom podcast you'll learn:
How to battle all those things on social media that makes you feel less than
How to find those "quick wins" to get motivated for decluttering
Why overthinking holds us back
3 easy ways you can declutter in less than 30 minutes
Here's a glance at this episode…
[5:03] How to stop being hard on yourself when things go wrong
[9:23] Where do you start with decluttering when you're overwhelmed
[13:29] How to pick the best space to start at
[18:29] What impact "scarsity mentality" can have on your stress level
[25:30] How your personality impacts both how you view and process clutter
Resources We Shared In This Episode:
5 Mistakes That Are Keeping Your Family From Helping Out – Join this free masterclass to improve your relationship with your kids and get them to help out more without the pushback. Register for any time that works for your schedule.
Simple Life Management Quick Start Guide – Jennifer's free guide to help you find simple systems & solutions that save you time, stress, frustration & guilt every day.
No Guilt Mom YouTube Channel Check us out and subscribe to be notified every time we have new videos added for parents and kids!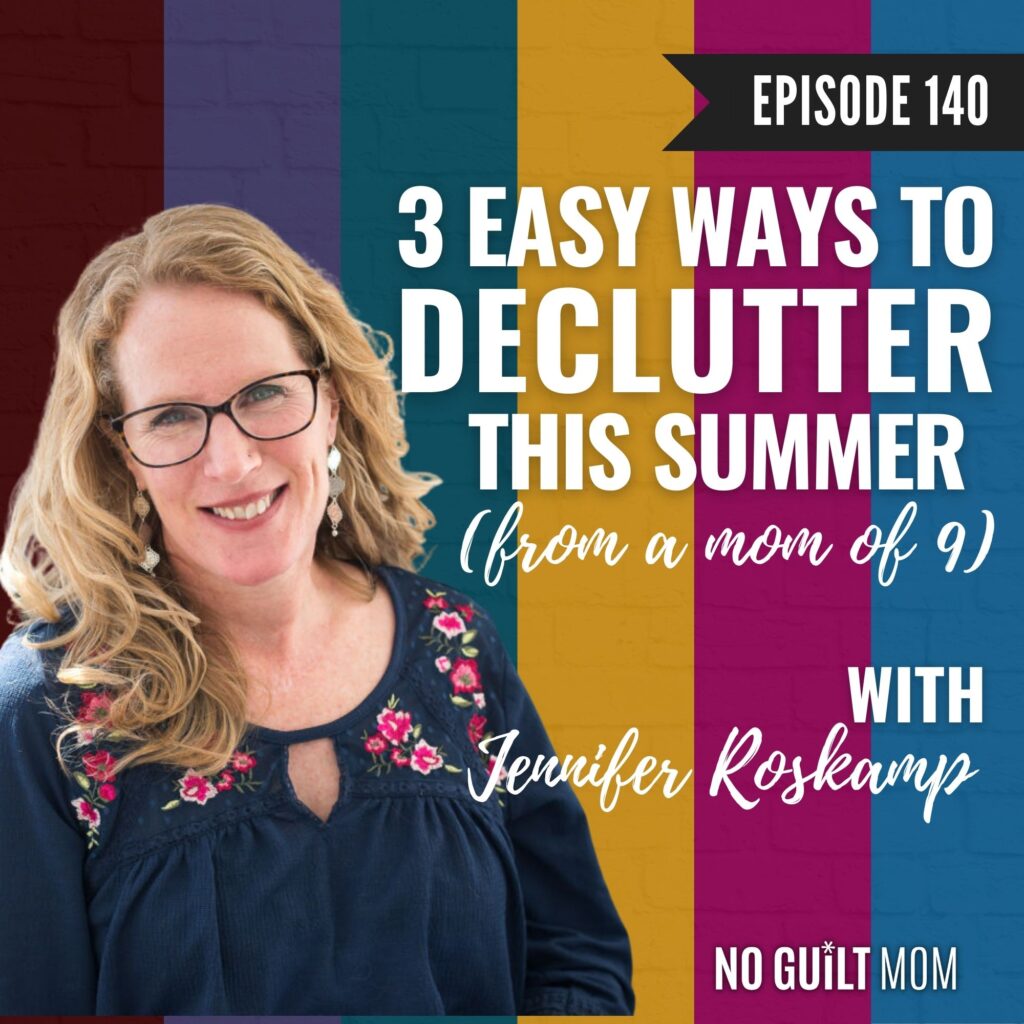 Don't forget to Rate & Review the podcast!
We'd love to hear your thoughts on the podcast! If you could take a moment to Rate & Review the No Guilt Mom Podcast on Apple here we'd be so grateful! Not sure how to do it? We got you covered! Check out this short video we made to show you how to leave a review.
Check out our latest podcast episodes: