"Mama, can we go to fro-yo, tonight?"
Oh, how I wish we could go get frozen yogurt every night. (Frankly, I sometimes do after my daughter has gone to bed.) However, as a parent, I can't justify letting my child eat that many sweets. I am a self-proclaimed sugar-aholic. I don't want my daughter to have the same weight issues I did as I struggled to gain control over my sweet tooth.
That's why this dessert is fantastic. Ice Cream in a Blender! However, it is not ice cream in the traditional sense.
All you need for this recipe is bananas and milk. There is no added sugar whatsoever.
This recipe takes a little prep work, so you will need to plan a day ahead of time. First, take a bunch of bananas that are just starting to turn brown. Peel each banana and break it into chunks. Place these chunks in a plastic Ziploc freezer bag and freeze. I plan for at least one banana per person. Let freeze at least 24 hours.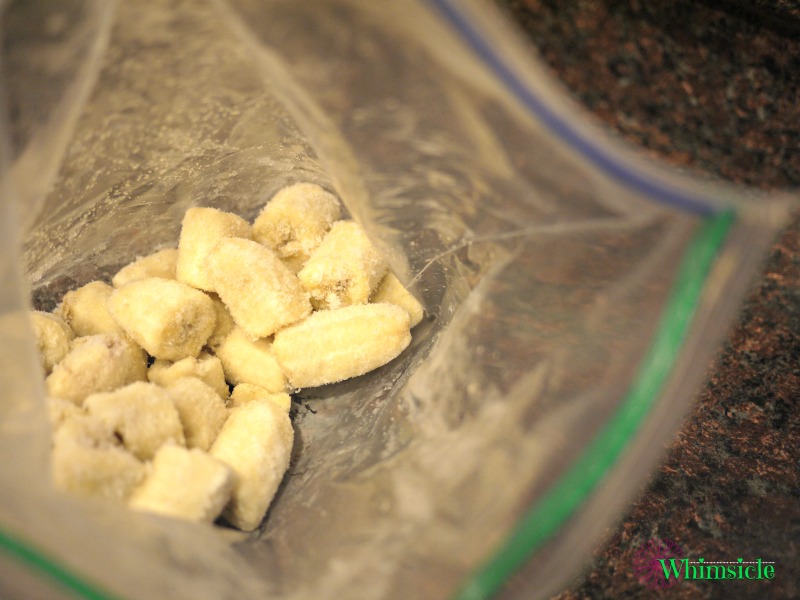 Place frozen bananas in a blender and pour in 1/2 cup of milk to start.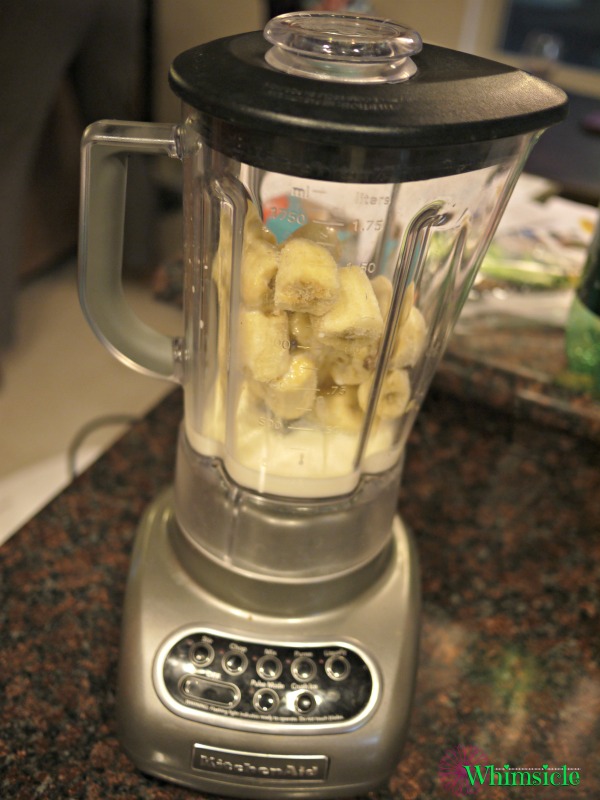 Blend. If the bananas get stuck and you hear a whirring noise from unmoving blender blades, stop the blender, stir with a long spoon to dislodge the bananas and add a little more milk. Keep doing this until you have a consistency that looks like this: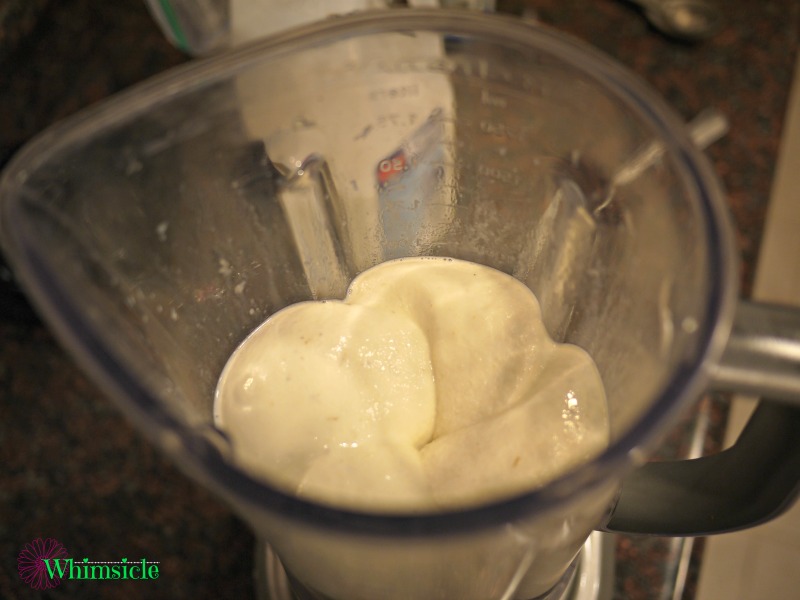 Scoop out banana ice cream using an ice cream scoop. We like to top ours with a few chocolate chips, a little bit of chocolate syrup or some peanut butter. This ice cream is creamy and delicious and doesn't have a strong banana flavor. I recommend eating the entire batch because it does not taste as good if stored in a freezer – a strong banana flavor is present.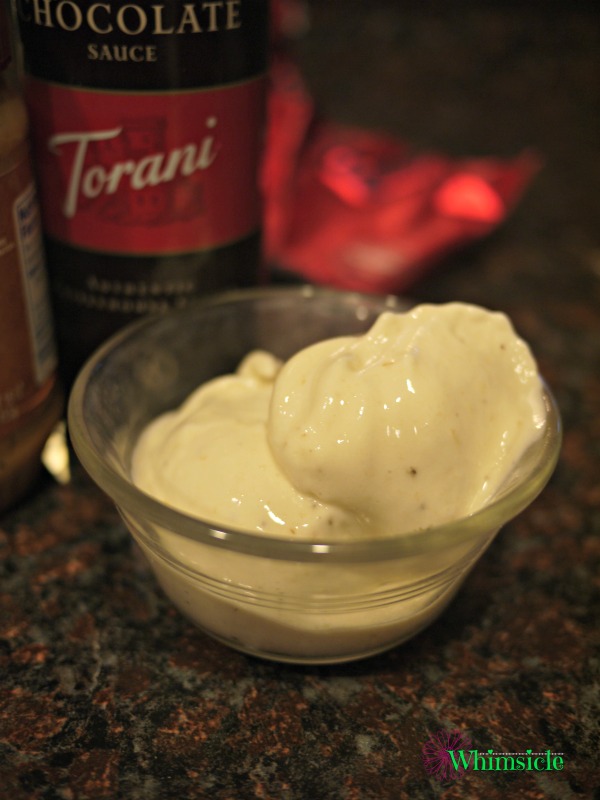 Whenever my daughter asks for banana ice cream, I'm happy to oblige.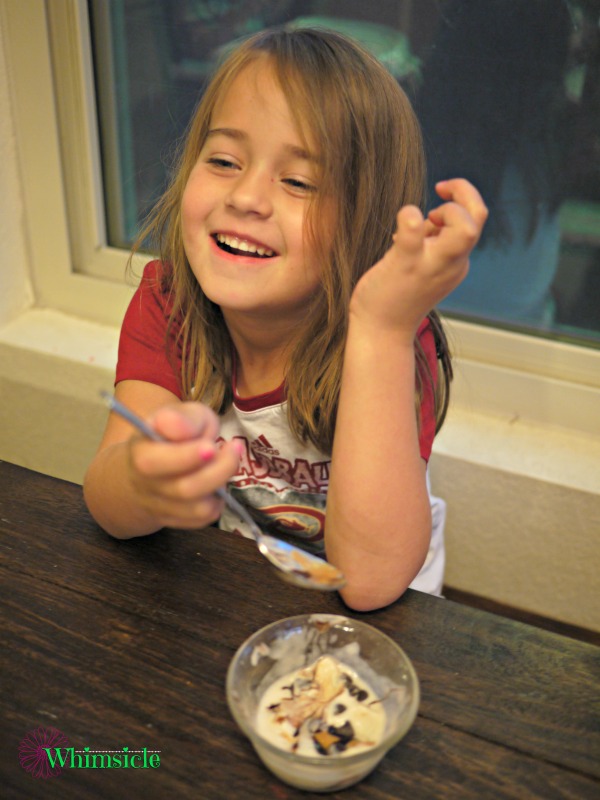 And my husband is a pretty big fan as well.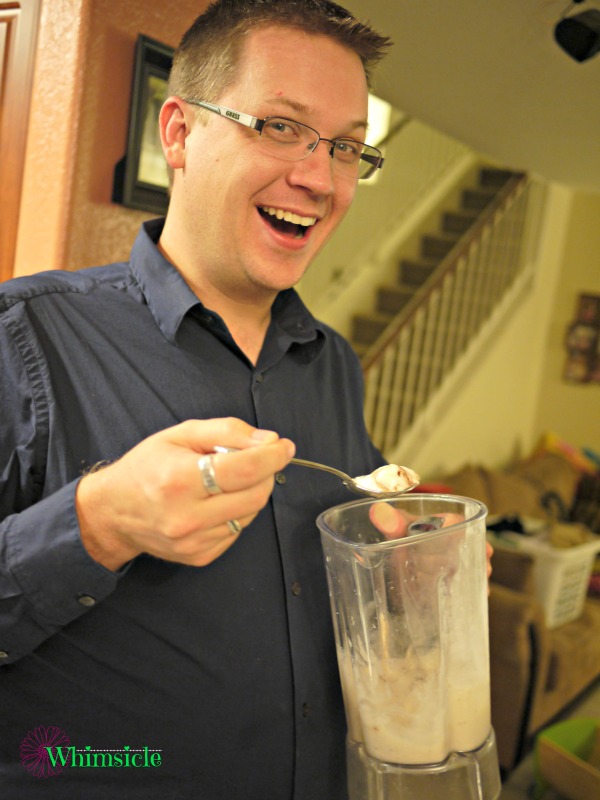 Title:
Ice Cream in a Blender
Keywords:
healthy ice cream
Last Updated:
April 12, 2015