Podcast Episode 191: How to Find the Humor in Motherhood with Alyce Chan
This week we're laughing till it hurts with comedian Alyce Chan! With her stand up and must-follow Instagram @momcomnyc, Alyce shares personal stories with a perfect blend of humor and authenticity that will have you LOLing IRL.
In this interview, JoAnn, Brie & Alyce dive into a variety of topics, including the joys and frustrations of motherhood, the perils of social media comparisons, and even the unexpected challenges of raising a musically inclined child.
Listen in to learn how Alyce's childhood struggles with making friends led her on a hilarious journey involving books on winning friends, rehearsing dirty jokes, and even channeling her inner Richard Simmons.
Just like Alyce herself, this interview is a riot and relatable, and will remind you how important it is to find the humor in motherhood.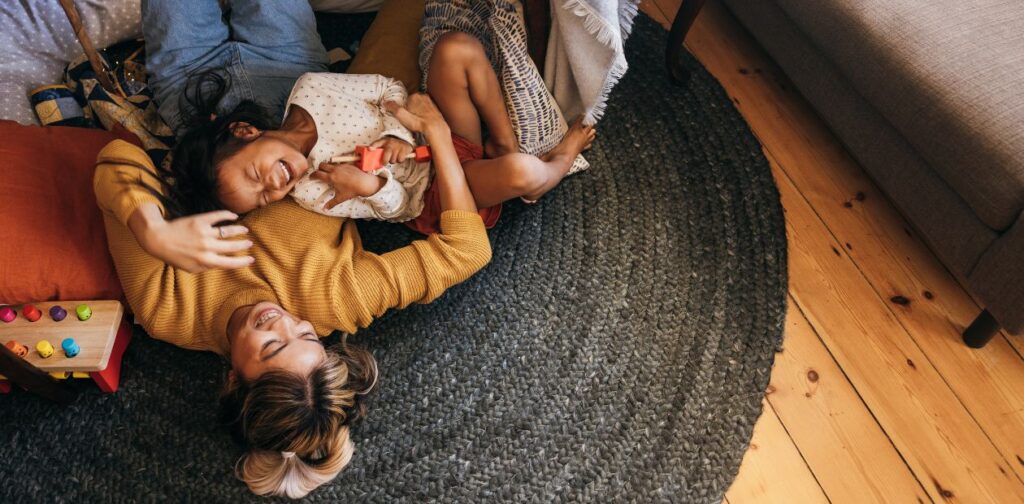 In this episode of the No Guilt Mom podcast you'll learn:
Tips for embracing your authentic self, no matter what anyone else says.
The best way to use humor as a coping mechanism to bring you joy.
How to navigate unforeseen circumstances and overcome difficulties and use them as positive growth.
Resources we shared in this episode:
Balance VIP – Are you stressed out, feeling like you're doing it all on your own? Through personal coaching and accountability, you will break through your overwhelm and follow through with your goals to be the happy mom you were meant to be In this exclusive coaching program for women!
Check out Alyce's upcoming shows here!
Hampr – use code NOGUILT10 for $10 off your annual membership! Hampr is an on-demand laundry service that let's you order wash & fold services for delivery right to your door with next-day turnaround! Hampr members get 4 custom-designed, pop-up laundry baskets with a unique QR code.
No Guilt Mom YouTube Channel – Check us out and subscribe to be notified every time we have new videos added for parents and kids, as well as video footage from our podcast episodes!
Download the transcripts HERE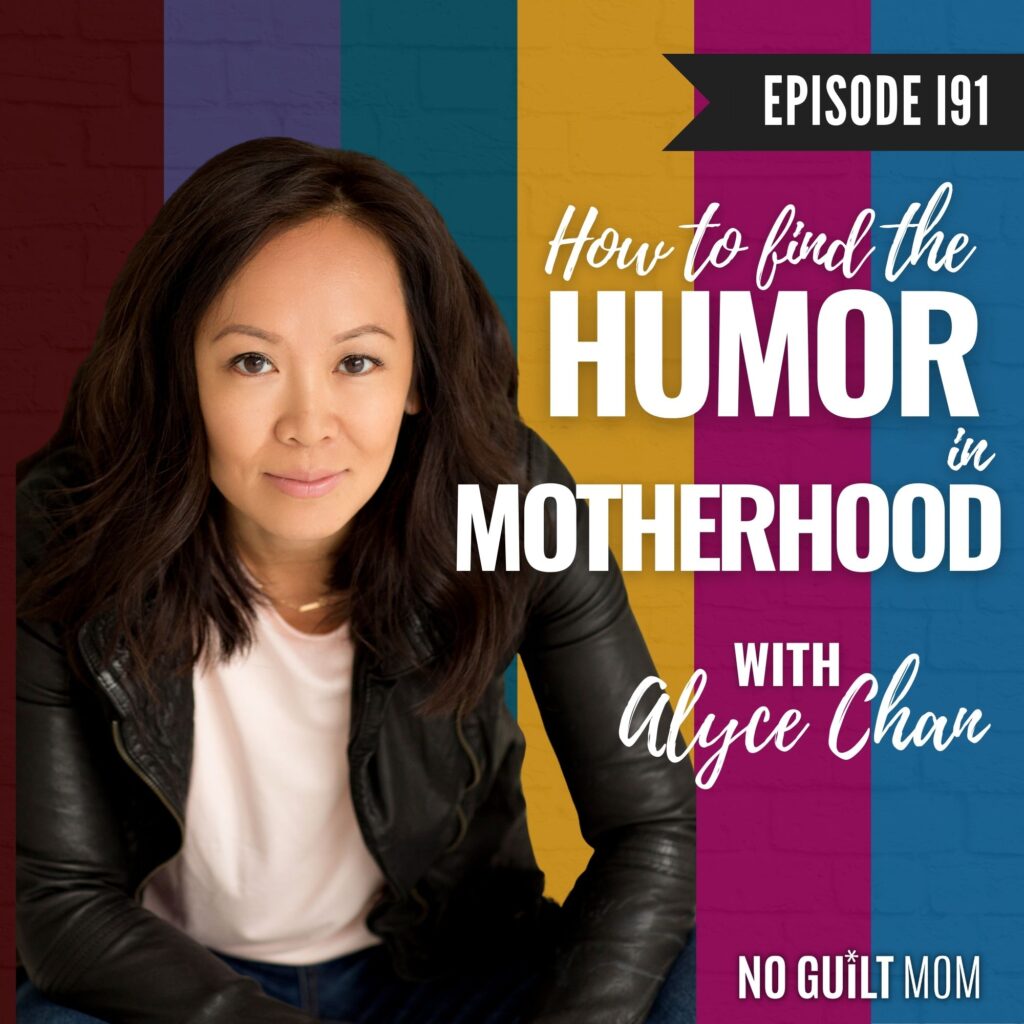 Don't forget to Rate & Review the podcast!
We'd love to hear your thoughts on the podcast! If you could take a moment to Rate & Review the No Guilt Mom Podcast on Apple here we'd be so grateful! Not sure how? We've got you covered! Check out this short video we made to show you how to leave a review.
Listen on Spotify? You can rate us there too!
Check out our latest podcast episodes:
Title:
Podcast Episode 191: How to Find the Humor in Motherhood with Alyce Chan
Mentions:
Alyce Chan, Episode, MOMCOMNYC, parenting, parenting tips
Keywords:
find the humor in motherhood
Last Updated:
October 3, 2023