Many of us are guilty of it. We love our family to pieces. And most of the time, we love being a mom as well. But between all the hats we wear, all the responsibilities that we have…many of us don't have much that is just something for us.
I'm talking about finding something that is just for you.
Outside of being a mom.
Outside of being a spouse.
Something that is just yours and you can feel passionate about!
Something that brings you joy!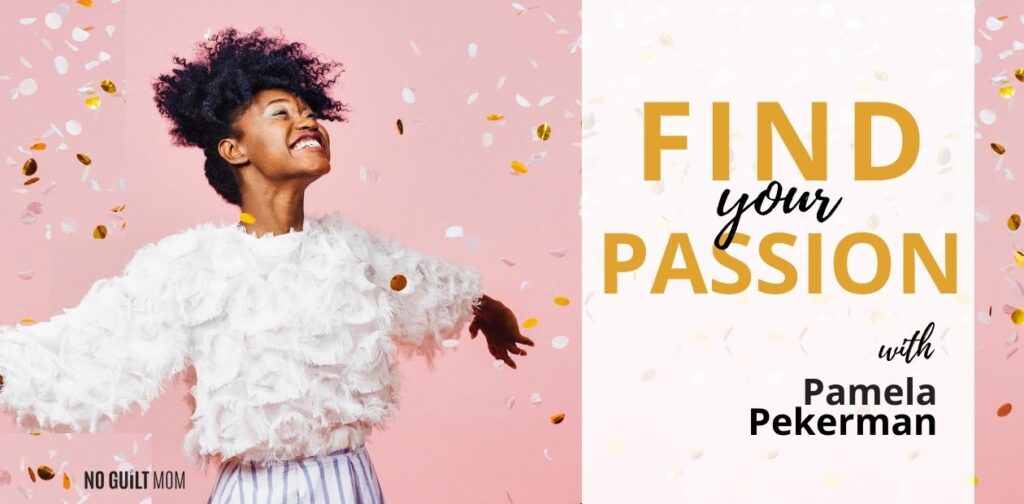 That may be taking up a crafting hobby, hiking, playing a musical instrument, or something else entirely.
READ: Need a hobby, Mama? This Cricut project will bring you crafting joy.
Today we spoke with Pamela Pekerman, CEO/founder Hustle Like a Mom, mompreneur cheerleader, and regular TV correspondent on Mom Boss Life. Thru 1-on-1 and group coaching, as well as virtual summits and social media, she empowers women to build a successful bridge from mom life to entrepreneur life.
She shares with us why having a passion outside the family ecosystem makes her (and many of us) a better mom. And of course, how to diversify your joy!
READ: Moms need time alone: 3 tips to get me time
Resources we shared:
The best mom is a happy mom. To better take care of you, download our No Guilt Mom mindset here . These reminders will help you second guess less, and feel more confidence every day in your parenting.
Mentions:
crafting, diversify your joy, family, find your own thing, finding your passion, happiness, hobbies, i need a hobby, I need my own thing, kids, mom, mom hobbies, mom hobby, no guilt mom, outside of being a mom, Pamela Pekerman, passion, playing music, why i'm not happy
Last Updated:
January 12, 2021