Being a mom isn't easy. Some days you want to cry, and some days you just feel like it's a win when everyone makes it through the day in one piece!
But everyday, we laugh, we feel better. So why not strive to find that laughter?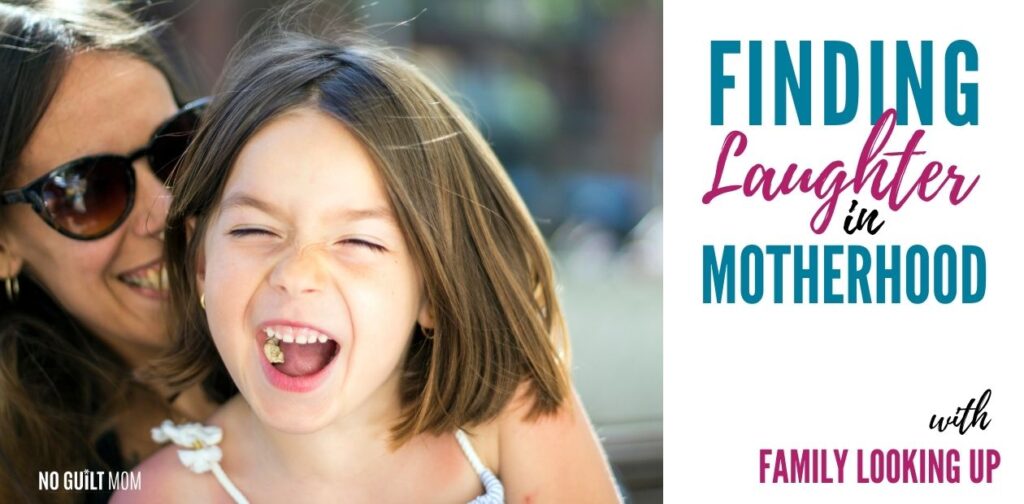 Today, we sit down with Andrea, Beth and Camille, hosts of the podcast, Family Looking Up. They bring laughter to motherhood. By helping moms see the funny in their day to day struggles of motherhood, and encouraging moms to embrace their imperfections.
They share their 3 tips for moms out there on how to find their own funny, their laughter in motherhood.
Resources We Shared:
Download the transcripts HERE
The best mom is a happy mom. To better take care of you, download our No Guilt Mom mindset here . These reminders will help you second guess less, and feel more confidence every day in your parenting.