Podcast Episode #151: 4 Toxic Time Messages We Tell Ourselves (& what we can do about it)
Do you define the value of your time by the amount of money you get paid? And if your partner makes more money, then their time is more valuable. If so, then you're telling yourself a toxic time message. And you're not alone!
About 93 % of employed women regularly undertake unpaid housework (daily or several times a week), compared with 53 % of employed men. That's a huge difference!
And the main reason why this happens? Because we've been telling ourselves some very toxic time messages like:
our time is less valuable than our partner's time,
we're a better multitasker, or
by the time I explain to someone else how to do something- I could have done it myself.
We have been told these classic toxic time messages about our value for so long, that we now simply accept them as truths. But no more- that stops today! We can push back against them and free ourselves from these toxic time messages.
In this podcast episode, we welcome Eve Rodsky, author of the New York Times best-selling author of Fair Play as well as the National Bestseller, Find Your Unicorn Space, and most recently, the documentary "Fair Play". She offers real-world solutions to communicating with others, especially your partner!
We'll break down the 4 toxic time messages that we tell ourselves and what we can do about them.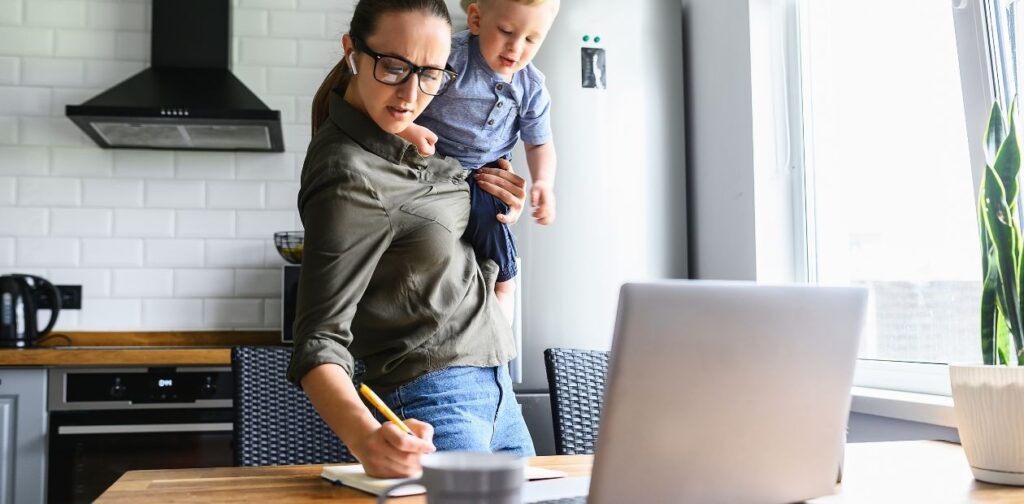 In this episode of the No Guilt Mom podcast you'll learn:
How moms get gaslit to believe that we aren't good enough at being a mom and a professional at once.
Why it's important to set a boundary and stick with it.
What is "structured decision making".
The top 4 "toxic time messages" we tell ourselves.
How decision fatigue can cause stress-related illnesses.
Here's a glance at this episode…
[8:16] How a single text message started everything
[12:56] How we undervalue our time versus our partner's time
[15:04] The secret formula to breaking free
[19:19] Why women don't get time choice
[20:16] The 3 things women are allowed to be (in society)
[27:53] The top 5 stress-related illnesses in women
Resources We Shared In This Episode:
Be Resilient Summit – The Be Resilient Summit is a free online event that gives you everything you need to help your kids be kind, manage stress and persevere through challenges. This summit will be held live October 17th-24th, 2002. Grab your FREE ticket today!
Okayest Moms: The Podcast – The Okayest Moms is a community for the modern mom. Each week, co-hosts Brittany and Heather talk about a range of topics from motherhood to frivolous reality tv and everything in between.
Fair Play: A Game-Changing Solution for When You Have Too Much to Do (and More Life to Live) by Eve Rodsky
Find Your Unicorn Space: Reclaim Your Creative Life in a Too-Busy World by Eve Rodsky
FAIR PLAY Documentary– A film by Jennifer Siebel Newsom in partnership with Hello Sunshine. You can find it streaming now on Apple TV, Amazon Prime Video, VUDU, YouTube, and Google Play.
No Guilt Mom Mindset – A free printable with our six No Guilt Mom Mindsets to help you second guess less, and feel more confidence every day in your parenting.
No Guilt Mom YouTube Channel Check us out and subscribe to be notified every time we have new videos added for parents and kids!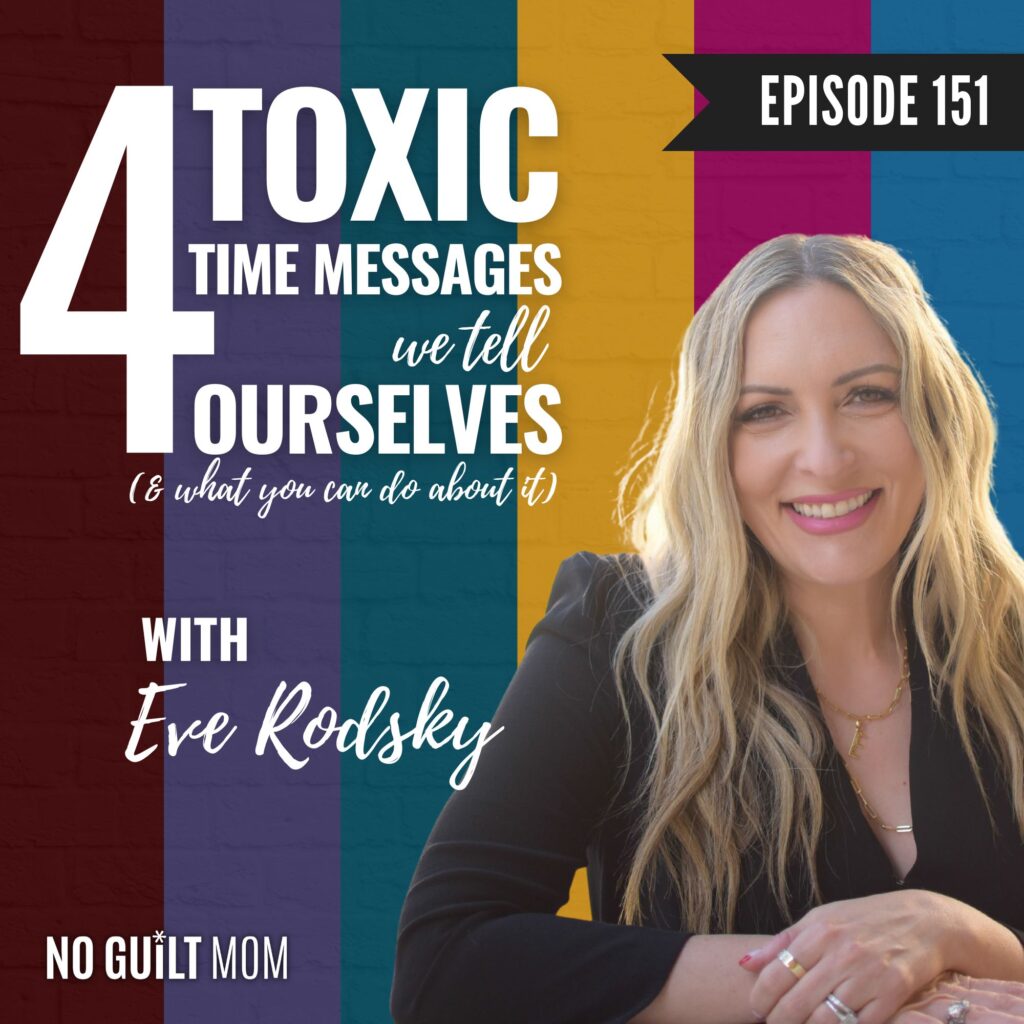 Don't forget to Rate & Review the podcast!
We'd love to hear your thoughts on the podcast! If you could take a moment to Rate & Review the No Guilt Mom Podcast on Apple here we'd be so grateful! Not sure how to do it? We got you covered! Check out this short video we made to show you how to leave a review.
Listen on Spotify? You can rate us there too!
Check out our latest podcast episodes:
Title:
Podcast Episode #151: 4 Toxic Time Messages We Tell Ourselves (& what we can do about it)
Mentions:
domestic shores, Eev Rodsky, Fair Play, healthy boundaries, Unicorn space
Keywords:
toxic time message
Last Updated:
October 2, 2023