Podcast Episode 156: 3 Toxic Stories You Tell Yourself That Make You Angry
Do you ever feel angry when you get into a disagreement with a friend or family member? It feels like no matter what you say or do, things don't change and you just feel yourself getting angry. You want to feel calm, cool, and collected, but it feels like your emotions are pulling you in a completely different way. If you're not getting the results you want, you may need to look at the toxic stories you are likely telling yourself.
In this podcast episode, we're talking about the toxic stories that we tell ourselves that make us angry and can really amp our emotions up to def-con level 10. But, if we're more aware of these stories, we can control our emotions a little bit better and bring ourselves back down.
Because, when you realize you're telling yourself these toxic stories, you will realize you're not the only one doing this.
You aren't alone. And there IS something you can do to stop these untrue and toxic stories that make you angry and you can get out of the negativity loop that is keeping you from getting moving forward and getting the end results you want.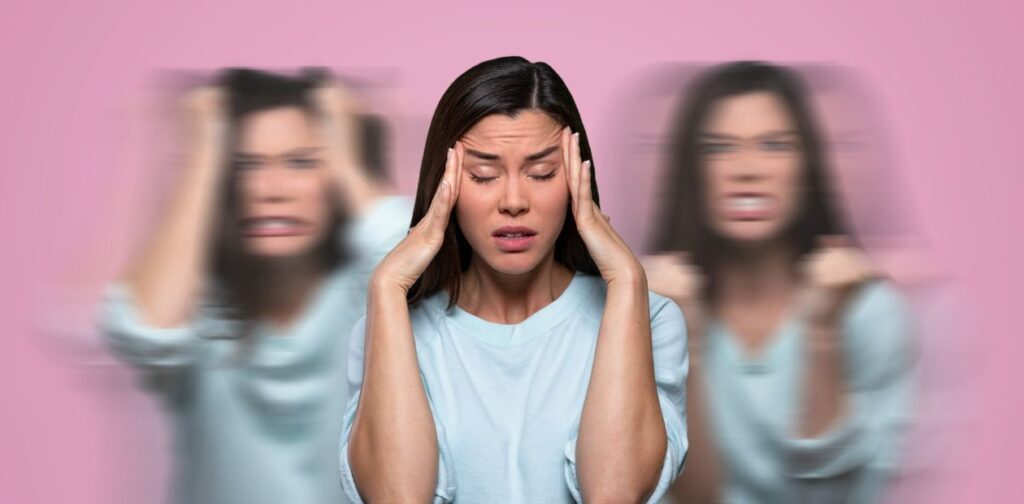 In this episode of the No Guilt Mom podcast you'll learn:
The 3 most toxic stories we tell ourselves.
Why we tend to believe these untrue insecurities.
How you can lessen emotional blowouts when you can recognize these toxic stories are going on.
How to get yourself out of the negativity loop.
Resources We Shared In This Episode:
Crucial Conversations: Tools for Talking When Stakes Are High by Kerry Patterson, Joseph Grenny, Ron McMillian, Al Switzler
Calm & Happy Parenting Time to get your kids to listen and help out more without the fighting! This is your complete solution to shift the responsibility of "doing everything for everyone" to your family and to give you the kind of relationship you want with your kids and the entire family!
Happy Parent Checklist – This FREE checklist gives you the step-by-step plan to delegate more to your family, feel less overwhelmed and connect in a positive way!
No Guilt Mom YouTube Channel Check us out and subscribe to be notified every time we have new videos added for parents and kids!
Download the episode transcript HERE.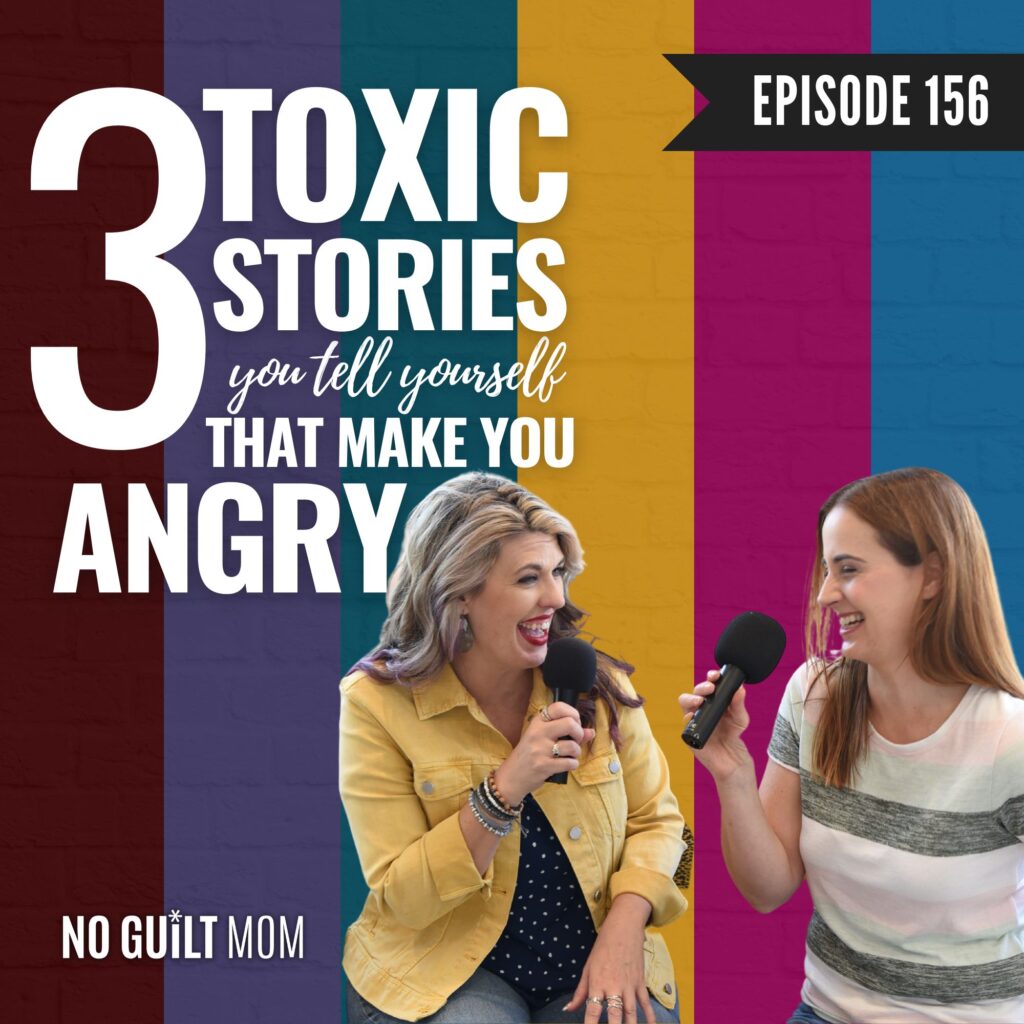 Don't forget to Rate & Review the podcast!
We'd love to hear your thoughts on the podcast! If you could take a moment to Rate & Review the No Guilt Mom Podcast on Apple here we'd be so grateful! Not sure how to do it? We got you covered! Check out this short video we made to show you how to leave a review.
Listen on Spotify? You can rate us there too!
Check out our latest podcast episodes:
Title:
Podcast Episode 156: 3 Toxic Stories You Tell Yourself That Make You Angry
Mentions:
mental health, negative thoughts, no guilt mom, toxic stories
Keywords:
toxic stories that make you feel angry
Last Updated:
October 2, 2023