What's in the box?
Each FabFitFun box comes with a card that shows exactly what's in the box and how much it retails for.
Here's what's in this box: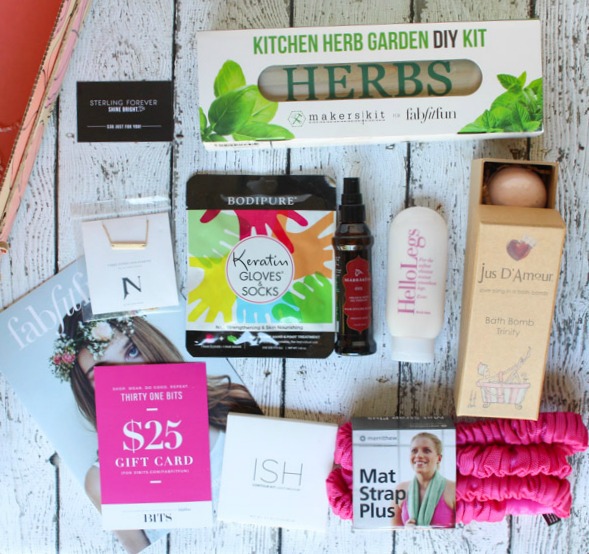 $30 gift card to Sterling Forever
Herb Garden by MakersKit
Tag necklace by Jook & Nona
Keratin Gloves & Socks
Marrakesh Argan and Hemp Oil Therapy
Shaving Emulation Lotion by HelloLegs
Bath Bomb Trinity by Jus D'Amour
$25 Gift Card by 31 Bits
Contour Kit by ISH
Yoga Mat Strap by Merrithew
Three of my favorites are:
Tag Necklace by Jook & Nona
Gorgeous and subtle, this necklace is the perfect accessory to almost every blouse in my closet. I love how that little shiny piece of gold pops through.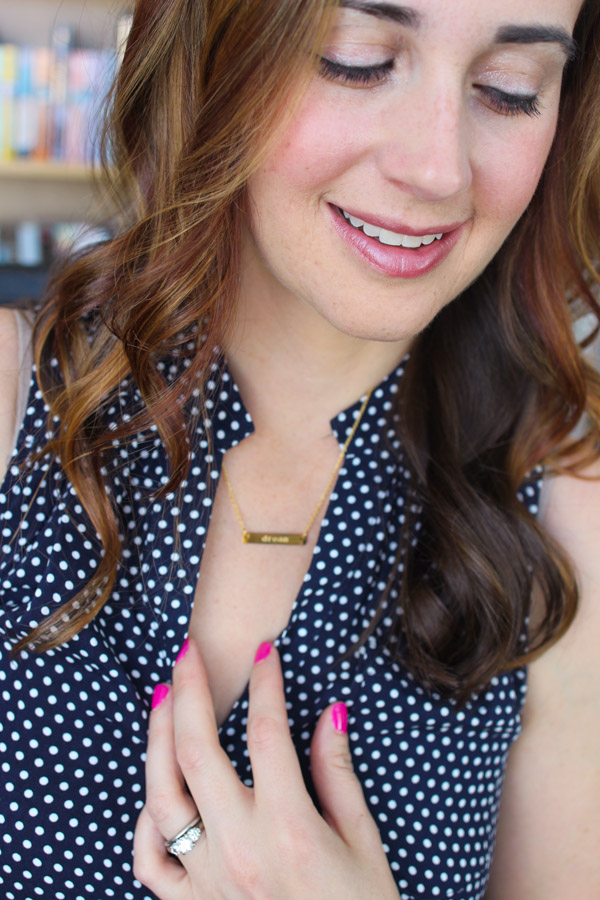 The word dream is such a needed every day reminder, because so many times, SO many times, I get stuck in the general to-do list that I forget. I forget that time to relax and think bigger.
It gives me the warm fuzzies.
Herb Garden by MakersKit
Do you ever need a little bit of a herb for a recipe? You buy the pack of herbs from the grocery store, only use a bit of it and then the rest rots in your fridge?
Every time this happens, I bemoan my waste of money.
I've always wanted a herb garden to solve this problem but I've never gotten one.
Now, I have a herb garden!!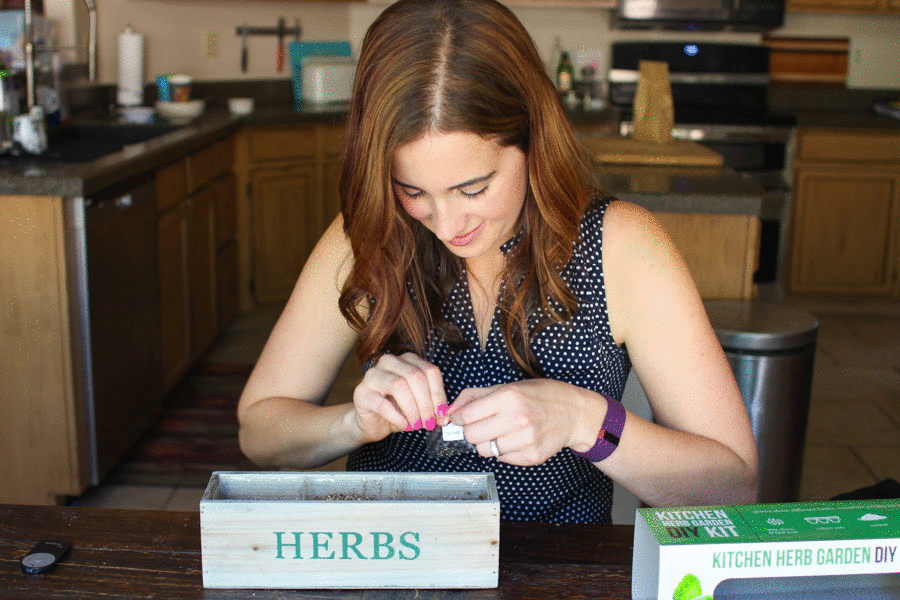 This little crate now has a dedicated spot in the window.
I'm so excited for my basil, mint and thyme to grow. Looking forward to creating some Caprese and trying my hand at mojitos this summer!
Contour Kit by ISH
Contouring?!?
Its the process of creating shadows and highlights on your face to make certain features more prominent, like cheekbones and other features less, like narrowing the bridge of the nose.
If you're like me, you've heard of this but never imagined that you could do it yourself.
Contouring is makeup artistry and this contour kit makes it possible.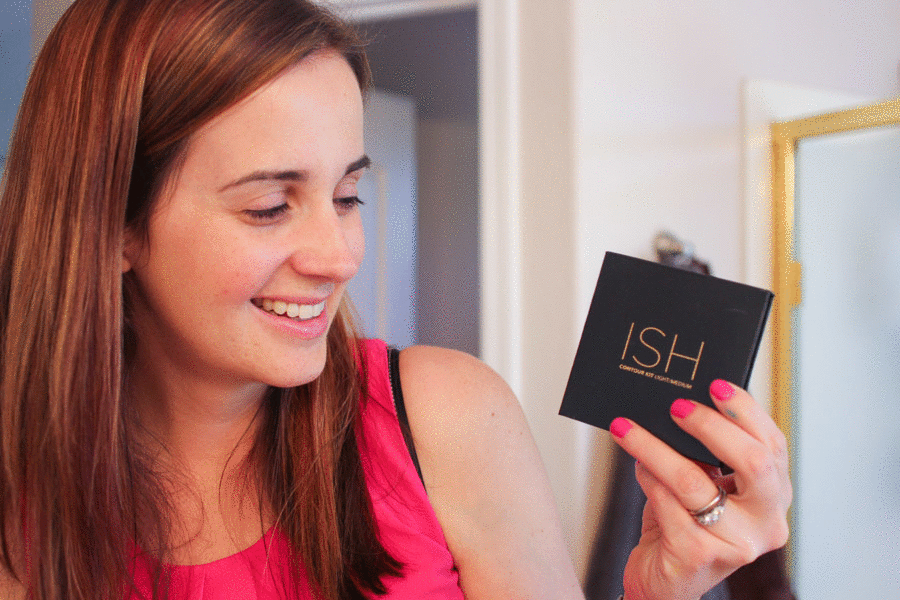 Honestly, I didn't know where to start with the contour shadow, highlighter, bronzer, and blush in this palette. Thankfully, there are online videos to help!
How to get a box
Want to look forward to your mail? You need to get a get FabFitFun box!
The box usually costs $49.99 but YOU can use the code joann to get $10 of your first box.
You can order your box HERE.