To help end the mommy wars, I plan to keep creating an honest conversation through Whimsicle where as long as children are healthy and loved, all parents' opinions will be respected. No name calling. No shame. Only support and lifting up. Go to the Similac Facebook page and share the one thing you will do to help end the mommy wars.
Parenting is stressful today. Every time you pop online there are a thousand Facebook posts, blog posts and Pinterest pins telling you how you should do things differently as a parent. Everyone has an opinion from breastfeeding to bottle feeding, cloth diapers to disposable, circumcision vs. non-circumcision.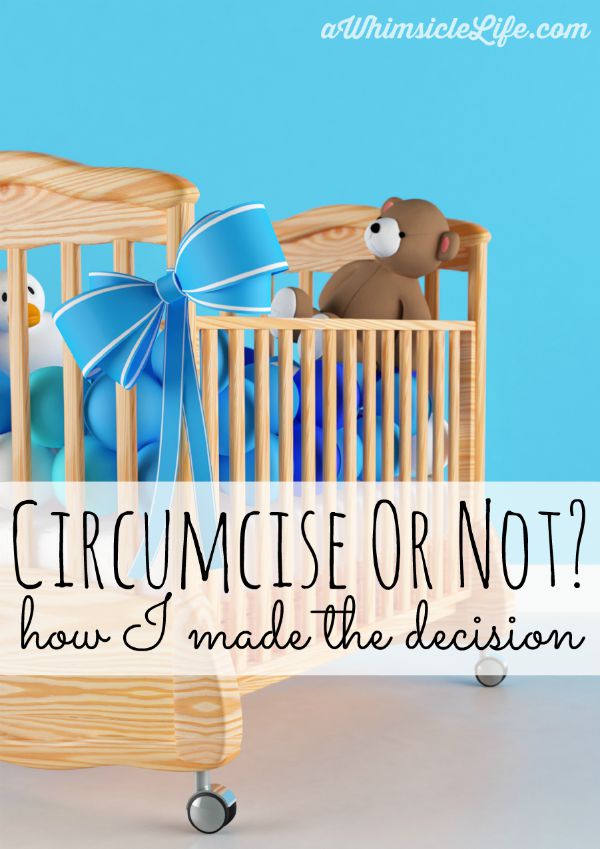 There was a moment in each of my pregnancies where I hoped that the baby growing in my belly would be a girl and not a boy – for no reason other than if it was a girl, I wouldn't have to make the decision about circumcising. It terrified me to go against the norm of all the other men in our family and not circumcise. But it also terrified me to have my newborn son get a part of himself cut off.
When we found out our second child was a boy, I attempted to calm myself down by saying, "JoAnn. Millions of boys are circumcised. It's just something that has to be done. The procedure will be quick. Get over it." Then I did what crazy, anxiety-filled me does in times of panic. I turned to my very rational husband who I knew would calm me down about this medical procedure.
"I don't think we should have him circumcised," he replied.
"Wait, WHAT?!? But everyone else is circumcised."
"I just think its an unnecessary surgery," he responded
Hubby did not help calm my fears at all. At that time, I was stuck between two contrasting positions. One of the majority of US society that you should circumcise a newborn boy and the other of my husband who thinks not.
Seriously, this was one of the most stressful parenting decisions I've ever made. I wanted my child to be healthy. I wanted to make the right and responsible decision. I didn't want people to judge me.
However, the last statement is an impossible wish, because either way I was going to be judged by someone. So I read everything I could about circumcision. The articles pro-circumcision, the anti-circumcision and everything in between. I had four major concerns:
But isn't everyone circumcised?
I found out NO. Where in the US about 75% of men are circumcised, only 8.5% of men in the U.K. are. Circumcision is not a common procedure in Europe unless your religion practices it.
Won't he get laughed at in the locker room?
Yes, teenage boys can be jerks. But, first, boys behave a little different than girls. As my husband puts it, if other guys want to harass you, they are going to find a way. Foreskin or not, junior high can be a miserable place Plus, the rates of circumcision on newborns are declining in the US, so there will be more guys who look like him.
Will he be at risk for STD's and Cancer when he gets older?
Some studies say yes. However, most of these diseases are usually related to either poor hygiene or unprotected sex.
Won't the procedure be unbearably painful later on?
This was my biggest concern if I chose not to circumcise my son. I fast-forwarded 18 years in the future to a boy so unhappy with having a foreskin and completely furious with his parents for not having the procedure done when it would be blocked from his memory. However, the one account I found of an adult getting circumcised described the recovery as minimal. And he didn't hate his parents, so yay!
We decided not to circumcise.
It was an unpopular decision with some family members and friends. One person handed me a Science News article about a research study done in Africa where circumcision reduced the spread of AIDS. Thankfully, this person respected our decision and hasn't mentioned the issue since.
After my son was born, I was changing his diaper at a friend's house and my friend remarked how "different" it looked down there. And that's ok. I know its just an observation. I can't say that I don't question our decision when I hear the judgement of others. However, I am confident that we made the right decision for our family and if new research emerges or my son starts having problems, we can re-evaluate at that time.
It's good to ask questions. It's good to discuss and wonder and examine. The fault lies when we internalize our own opinions as fact and not accept other people's viewpoints. Similac's Sisterhood of Motherhood aims to bond us together as parents. We may not agree with each other, but we do support each other.
Similac has created another excellent video called, "Real Parents, Real Judgement" Do any of these parenting concerns sound familiar to you?
Real Parents, Real Judgment | Similac®

What are you going to do to help end the mommy wars? Visit the Similac Facebook page and share the one thing you will do to help end the mommy wars.
Simliac partnered with bloggers such as me for its Sisterhood of Motherhood program. As part of this program, I received compensation for my time. Similac believes that consumers and bloggers are free to form their own opinions and share them in their own words. Similac's policies align with WOMMA Ethics Code, Federal Trade Commission (FTC) guidelines and social media engagement recommendations.
Title:
To Circumcise or Not?
Last Updated:
March 8, 2017