When you need some cute laundry room decor, this DIY wall sign will fill that empty wall space.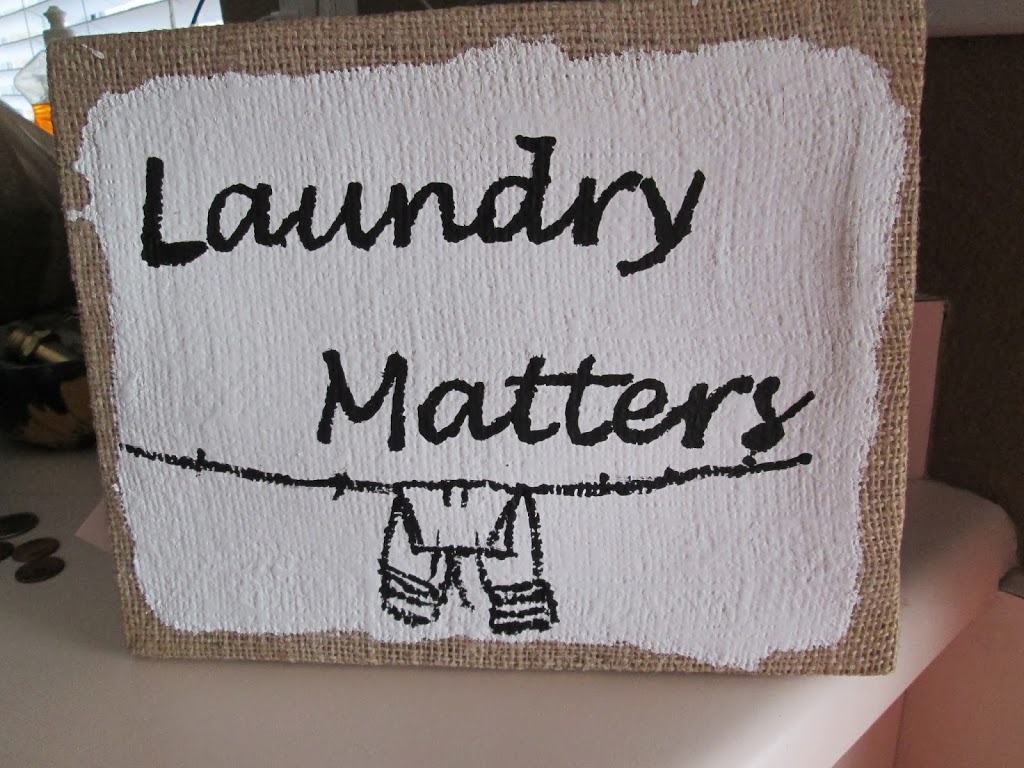 Before you Begin: You will need to purchase a canvas for your design. I purchased mine at my favorite store, Hobby Lobby for less than five dollars. If you do not like the burlap look, Hobby Lobby also has metal and wood signs awaiting your creativity.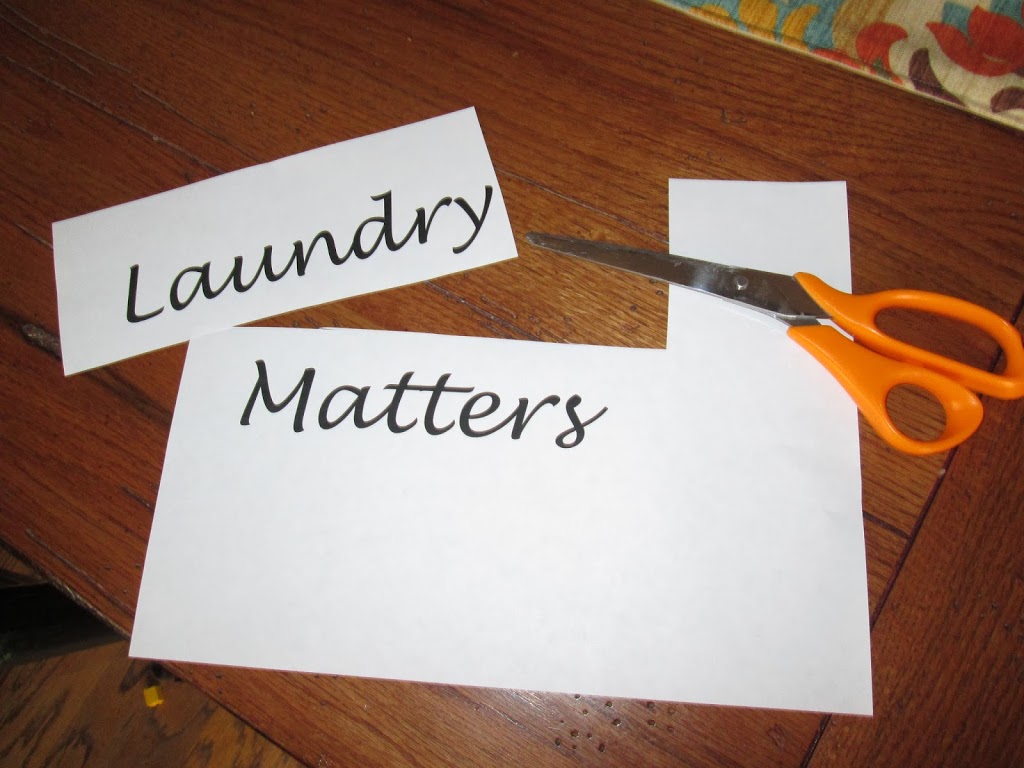 Step 1: Use your computer to select a font size and style for your design. I used Lucinda Handwriting, size 100. Cut out around the letters using scissors.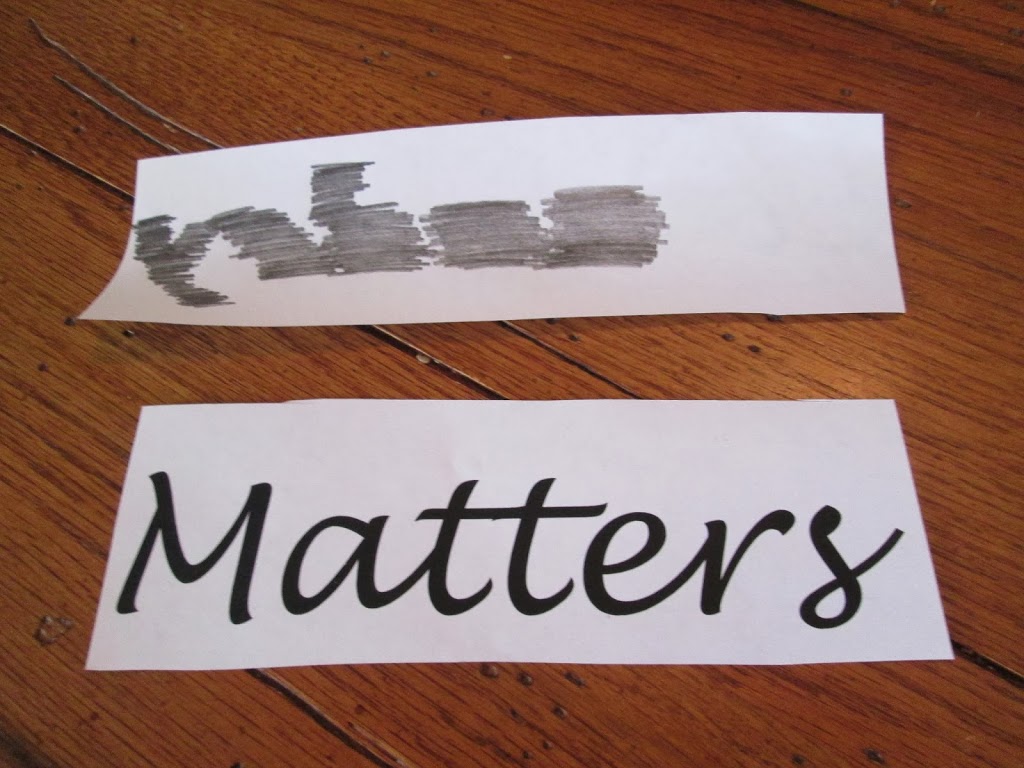 Step 2: Turn over your design and color over the entirety of the design on the back with pencil. You do not need to color the entire paper you cut out, just where you have your design.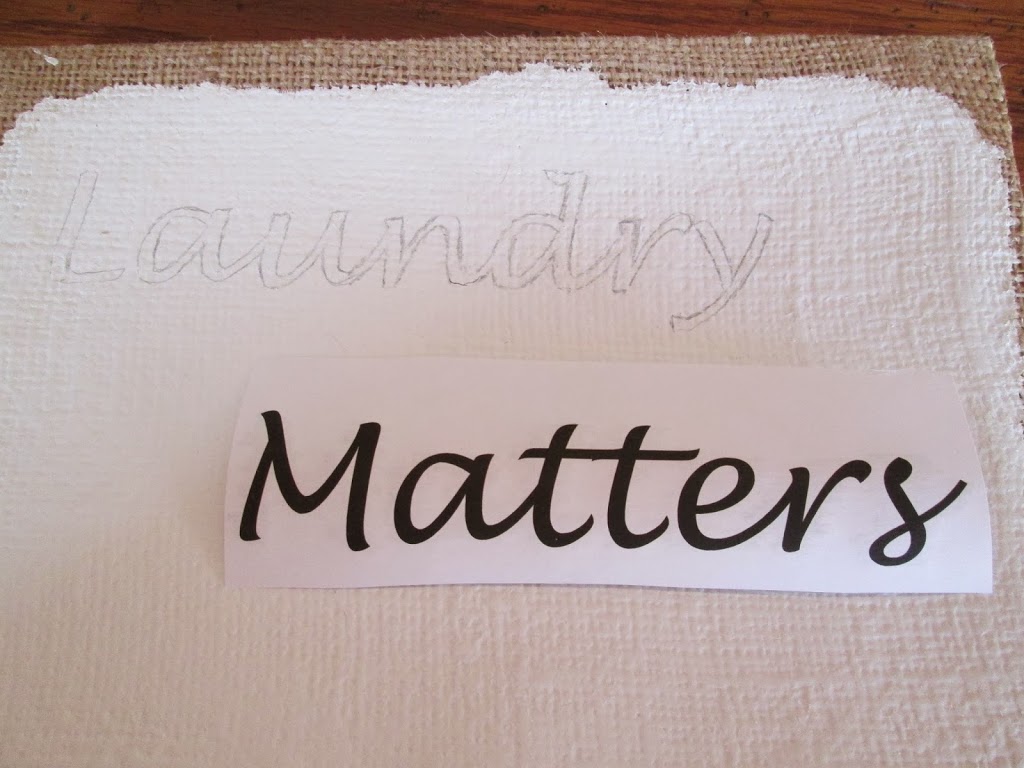 Step 3: Lay out your design on your canvas exactly as you want to see it. Use your pencil to trace your letters of design on your canvas. The harder you press as you trace, the easier it is to see.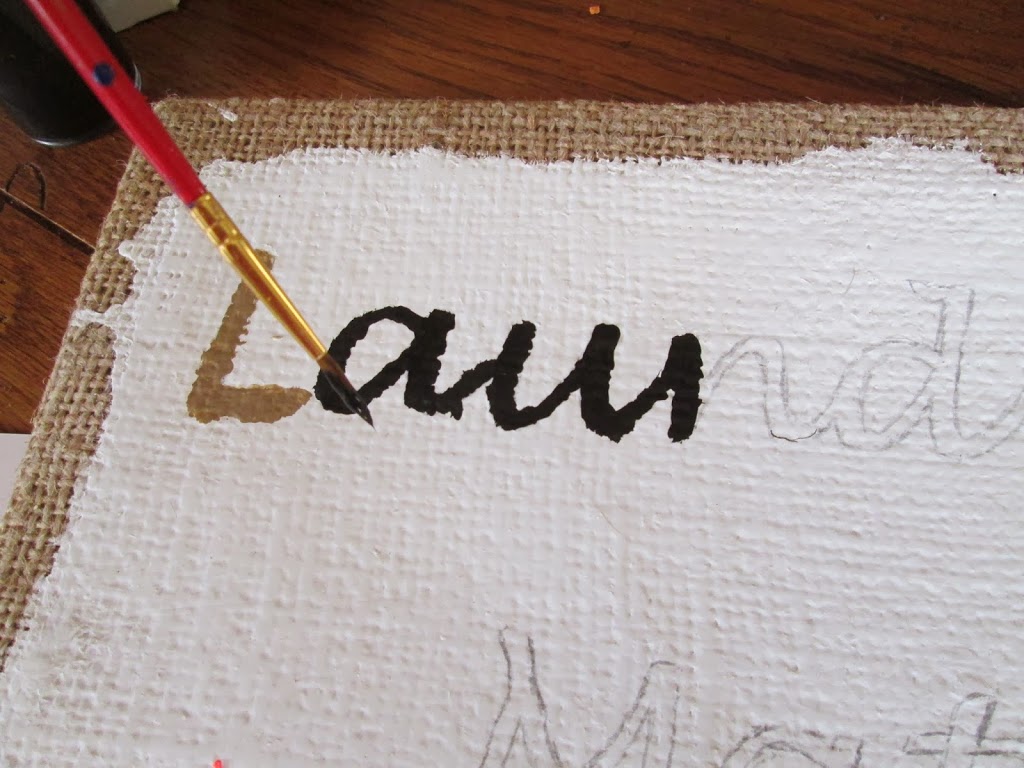 Step 4: Use acrylic paint to fill in your design. A small brush is much easier to handle so that you have smooth lines. The burlap makes for a bumpier edge so you may not want to use it if you are looking for exactly straight lines.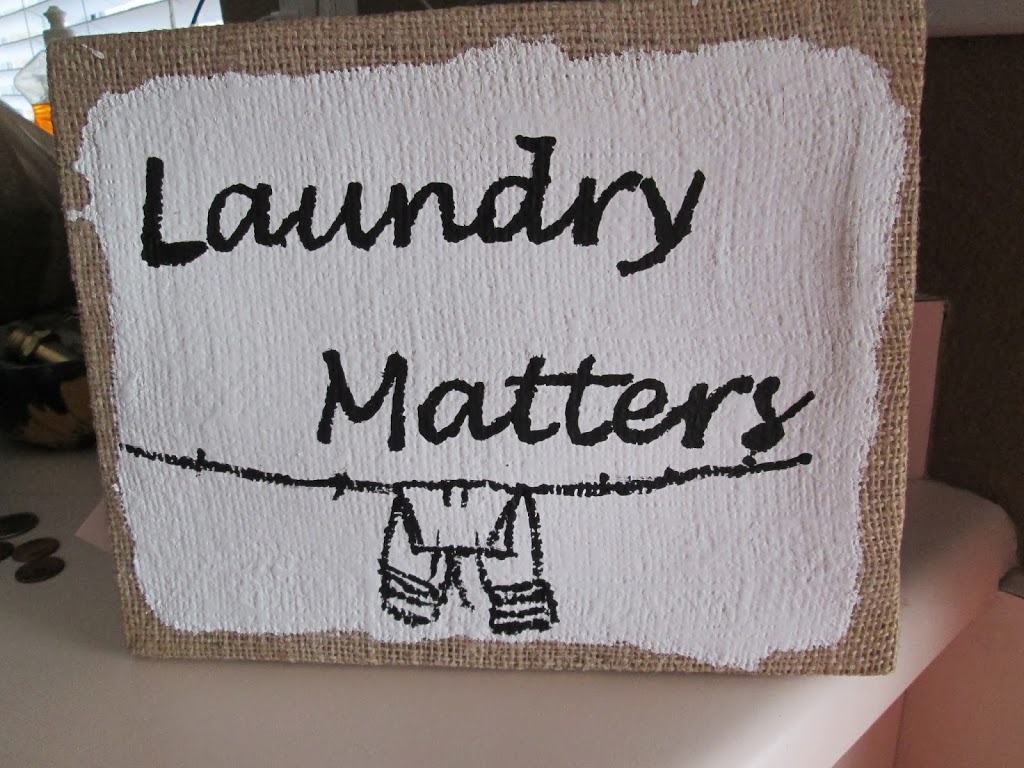 Enjoy! Now you have created a sign for a fraction of the price of having it made and it looks fantastic. The perfect solution for laundry room decor.