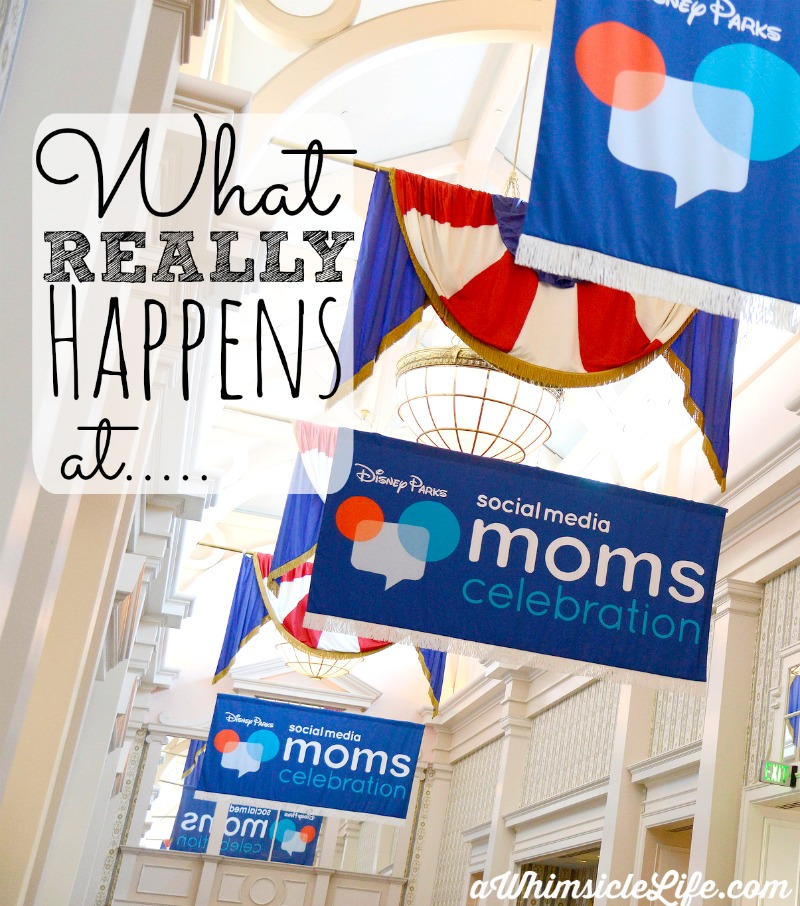 Photo credit: Preston Mack
When the email invite arrived in my inbox at the end of March, I was speechless. Since I started blogging, I heard about the Disney Social Media Moms Celebration in Walt Disney World and I dreamed of being invited one day!
I searched everywhere for information. I knew the event would be unbelievable, but I wanted details! What happened in previous years? What do attendees do? What's included? I couldn't find anything that gave me what I wanted. So now, as an attendee, I'm sharing it with you: day-by-day, minute by minute.
Thursday May 7th
4:00Pm – My family and I arrived at Orlando airport and caught the Disney Magical Express to our hotel room at the Disney Yacht Club. When I paid my conference fee, it not only included all conference activities but also our hotel accommodations and theme park tickets.
6:00Pm – Arrived at the Yacht Club a tad late. The celebration started at 5pm with an opening reception just for attendees. I was sad that I missed it but overjoyed to be in Disney World. I missed registration too, but thankfully all of my credentials were at the front desk waiting for me. I got the prettiest conference badge I've ever seen and my husband and daughter received a badge to wear as well.
6:30PM – We walked the 10 minutes to Epcot and ventured into the backstage area through an unmarked brown gate next to Canada in the World Showplace. Behind the gate stood a large white building, airport hangar in size. We walked through the sliding doors and what I saw took my breath away. The venue was huge! Pink, green, yellow and blue lights lit up the room. A DJ cranked music. Food stations were everywhere! There was a mediterranean bar, a mexican bar, a southern bar. One bar served cheeseburger egg rolls. Another served Lobster Mac and Cheese. There were lemonade slushes and wine and beer. We ate, we danced, we had our pictures taken with Disney characters.
8:00PM – The entire group was escorted through EPCOT to a private viewing spot for the Illuminations show. There a massive dessert party awaited. All the sweets were made to look like other food. For example, we went to a hot dog cart where the frank was strawberry ice cream, the bun was a pound cake and the relish was shredded apple. Our viewing spot was smack-dab center and we saw the entire show with an unobstructed view. After the show, we walked back to our hotel and crashed after our long travel day.
Friday May 8th
8:00AM Conference day! I headed down to the conference center located within the hotel. My family visited the parks on their own for this day. Breakfast was amazing! Tons of healthy options and coffee. Lots of delicious coffee!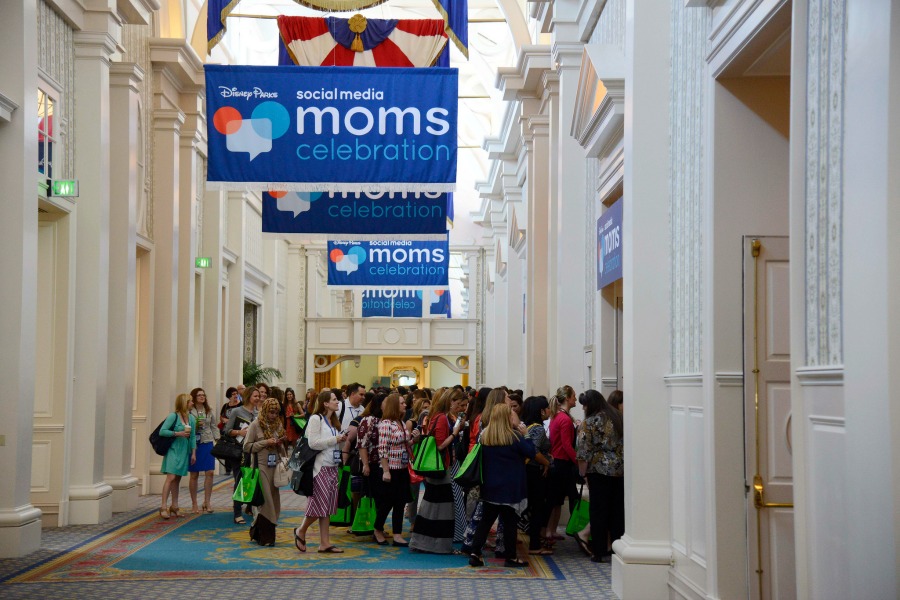 Photo credit: Preston Mack 9:00AM The actual conference was held in a separate room from the meals. As I walked in, I was again floored. You know you are in for a good time when a conference starts like this:
Our day consisted of fabulous speakers, amazing giveaways and tons of swag and surprises. Leanne O'Regan and Mark Daniel were our two incredible hosts.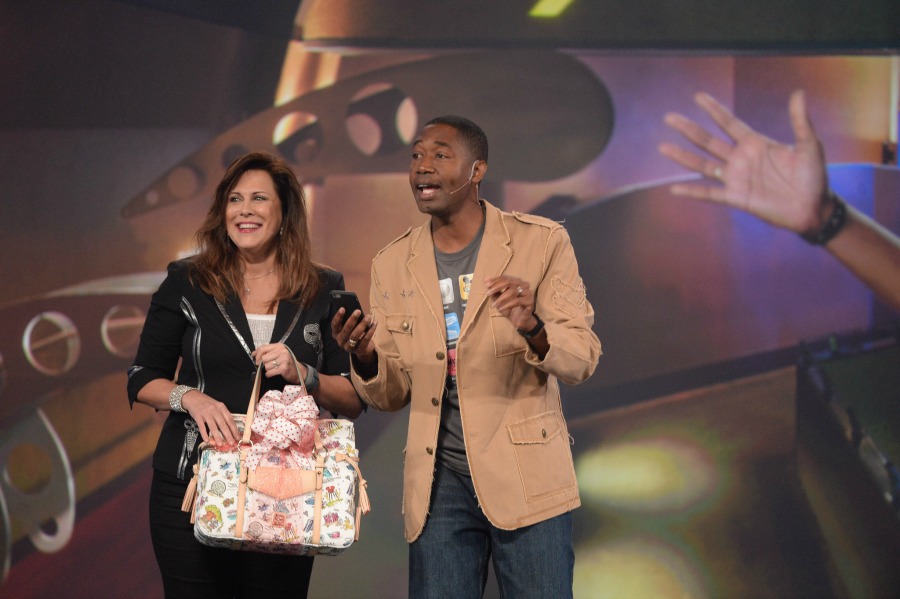 Photo credit: Preston Mack Between speakers, they would come out on stage with another cool surprise. The giveaways were truly unbelievable. Disney Dooney & Burke Purses, Alex & Ani bracelets, Alamo gave every single attendee a $100 Disney gift card (I might have highlighted my name 🙂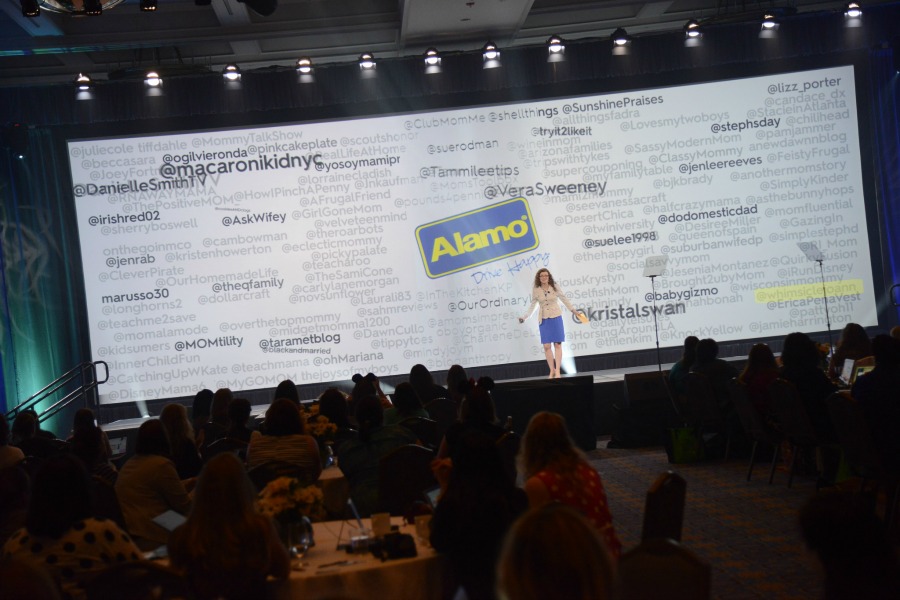 Photo credit: Preston Mack
A couple of bloggers won a few incredibly spectacular experiences.
Speakers
One of the coolest parts about the conference is that you have no idea who is speaking and when. Every single speaker was truly a surprise until the minute they walked out on stage. Here are some highlights:
George A. Kalogridis, President, Walt Disney World Resort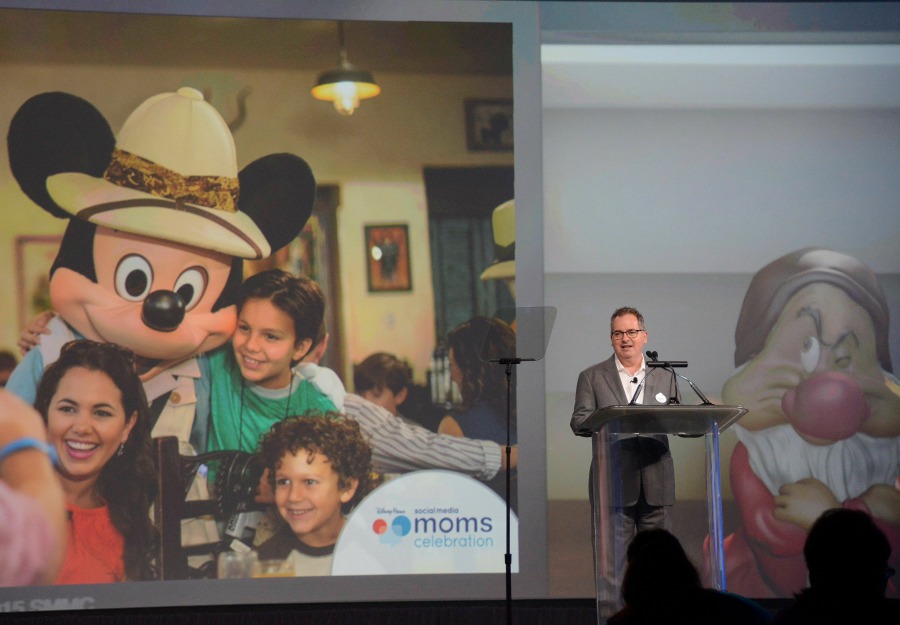 Photo credit: Preston Mack
He shared a ton of new developments happening in the resort. Among the cool stuff:
Downtown Disney will be transitioning into a new entertainment district called Disney Springs.
Animal Kingdom will have a new nighttime spectacular called "Rivers of Light". They will also be adding "Kilimanjaro Safaris After Dark" and creating a new land based on the movie "Avatar"
Eva Smith, Pinterest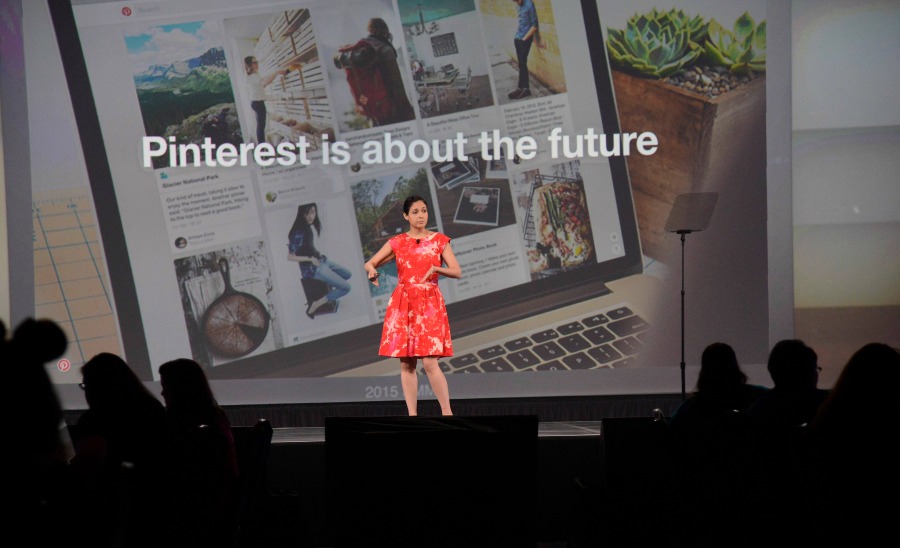 Photo credit: Preston Mack
I am still buzzing from Eva Smith's presentation. She gave so many practical and useful tips that I have started applying in my own Pinterest marketing, such as:
Pinterest is not a social network. It is a place that people go to plan their own personal future.
The more useful the pin is for someone's future, the more impactful it is.
Best practices on Pinterest are:

Start with a great image
Write helpful descriptions
Link to a useful destination
Jonas Rivera, Disney Pixar Animator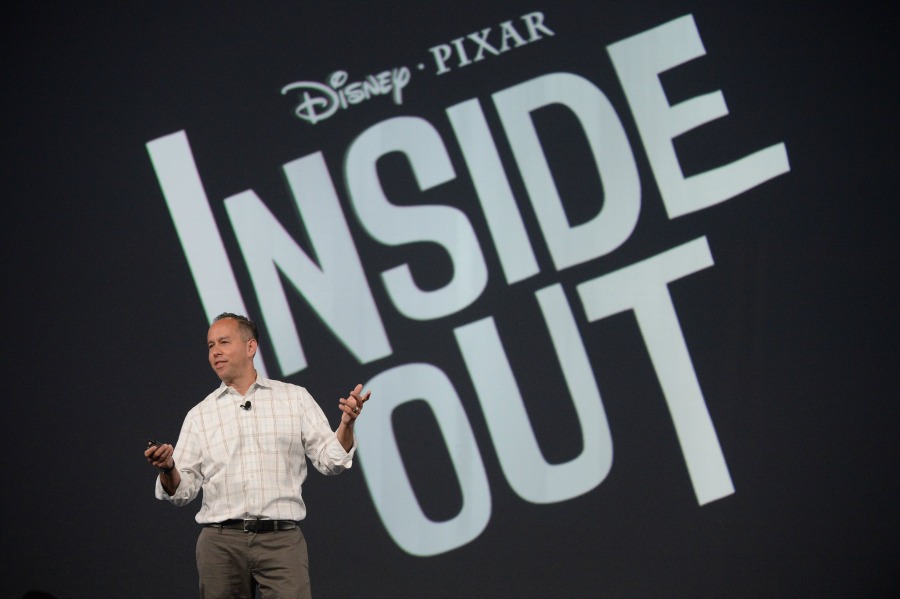 Photo credit: Preston Mack
Jonas Rivera gave us an inside look at Pixar's creative process as well as a sneak peak into the upcoming film, "Inside Out". From initial idea to finish, Inside Out took five years to create. My biggest takeaway from his presentation was:
One of Pixar's mottos is to "Be wrong as quickly as possible." Simply put, if you have an idea, try it right away. Once you find out what's wrong, you are closer to getting it right.
Vivienne Harr, STAND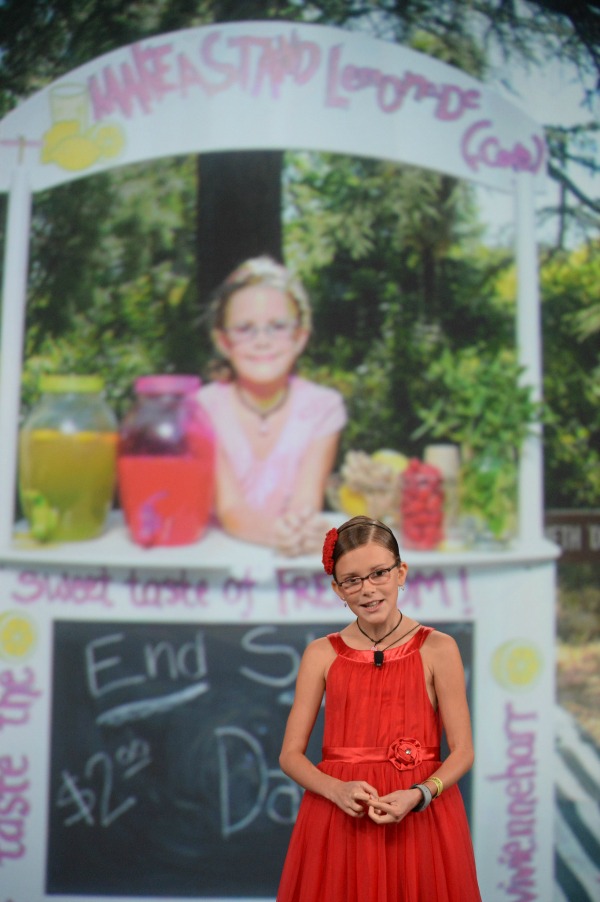 Photo credit: Preston Mack
Vivienne Harr is a spectacular example of how anyone can make a difference. At 8 years old, she saw a picture of two children carrying heavy rocks on their backs. These kids stood at the edge of a cliff wearing beaten down shoes. They were slaves. At that moment, Vivienne made it her mission to help. With her parents, she created a lemonade stand and sold drinks to end childhood slavery.
She became the first kid in the world to sell her bottled lemonade. The lemonade is now in hundreds of stores and 5% of the net revenues go to organizations that help end child slavery.
Her mission now is to turn other people's compassion into action. With the help of a major tech company, she has created an mobile app that will help more people "stand with the causes they love." I'll let you know when its released.
Chris Brogan, Author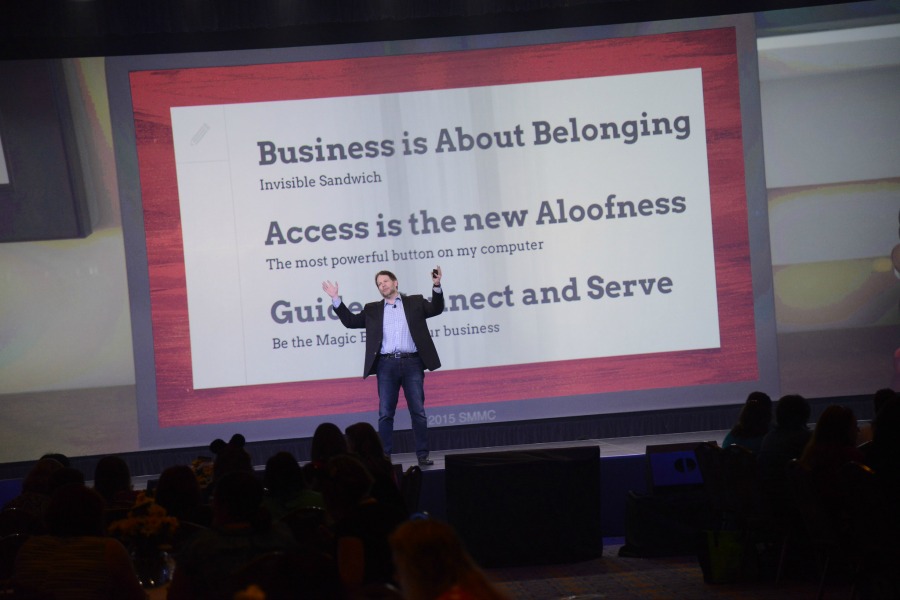 Photo credit: Preston Mack
Chris Brogan is CEO of Owner.Media. He shared amazing advice that stuck with me about Two Great Questions to ask in any conversation.
Donald Driver, Author and Former NFL player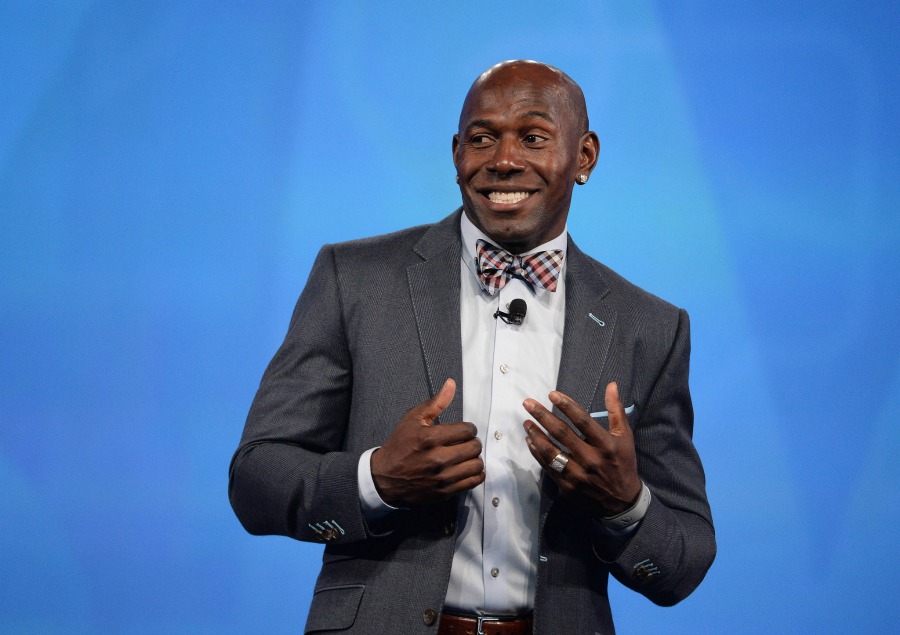 Photo credit: Preston Mack
Donald Driver is such an impactful speaker. The entire audience was crying at multiple points during his speech because he speaks so truthfully about many difficult topics such as the we treat one another, his father's struggle with cancer and how we need to use social media to promote good. Quotes from him:
"It only takes seconds to say harsh words, but takes a person a lifetime to get over it."
"Success and greatness are not free. We have to work for what we want."
The conference let out at 4pm. After which I took a quick boat ride with my kids to Hollywood Studios to give my hubby a much needed break.
7:00PM Mickey's Beach Party was held right on the sand in front of our resort. Tons of amazing food, dancing and family activities. I ate the most delicious pork with a cotton candy garnish. That's right, cotton candy on pork!! You know that Disney is a magical place.
8:30PM We left the beach party so that Dude could go to sleep. At that time, I took Llama and we had girl's night in the Magic Kingdom.
Yay for the AZ time difference because we were able to stay out until 12:30am.
Saturday, May 9th
9:00AM As a special treat, we boarded busses to the AMC theater in Downtown Disney to see a special sneak preview of "Inside Out". Security was incredibly tight. All cell phones had to be checked in before we could enter the theater. My family chose to leave our phones in the room.
We grabbed a box breakfast with yogurt, fruit, a cereal bar and more goodies. I also got coffee. Yay, coffee!! In the theater, we saw the new Pixar short called, "Lava". Oh, so good!! So sweet! It's about a volcano longing for another volcano to share his life with. You will get to see it before "Inside Out" in theaters on June 15th. I also loved "Inside Out"… what I saw anyways 🙂 At 22 months, Dude is not yet ready to sit through a whole movie. Sigh…
The rest of Saturday was our own. We chose to swim in the Yacht Club Hotel pool and visit Animal Kingdom and EPCOT. Two parks in one afternoon? Yes! It was made possible by having 40 Fast passes a piece that we could use at will. Since we belonged with the conference, we simply scanned our Magic Bands at the Fast Pass line and automatically got in anywhere we chose. That was a pretty magical benefit.
Sunday, May 10th
5:45AM I rolled out of bed to participate in the GoGo Squeez fun run. Who can pass up a run through EPCOT in the early hours? Plus, I got to pretend I was a super hero with my GoGo Squeez cape.
9AM Mother's Day!! Social Media Moms hosted the most beautiful breakfast for us, complete with entertainment from the acapella group "Voice Play".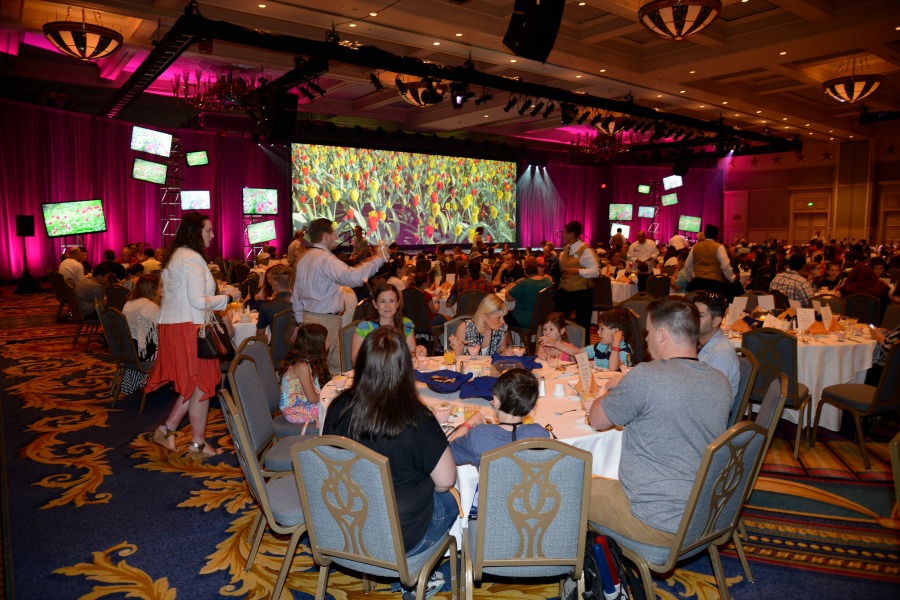 Photo credit: Preston Mack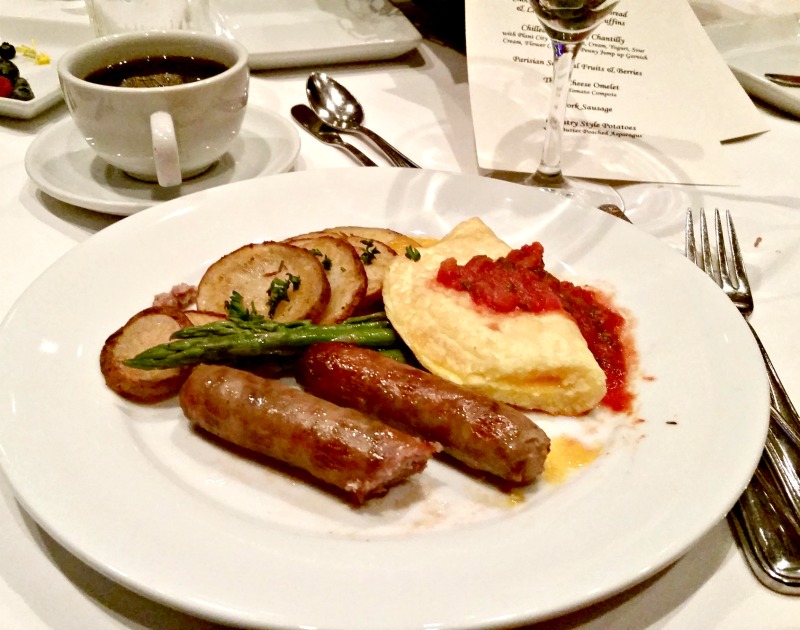 After breakfast, we packed up, spent a few more hours in EPCOT and then traveled back to Phoenix.
Disney Social Media Moms was beyond amazing. I learned a lot to improve my blogging game, met a few new blogging friends, dan I got to bring my family on a fantastic adventure as well. If only all my blogging conferences could be at Walt Disney World.