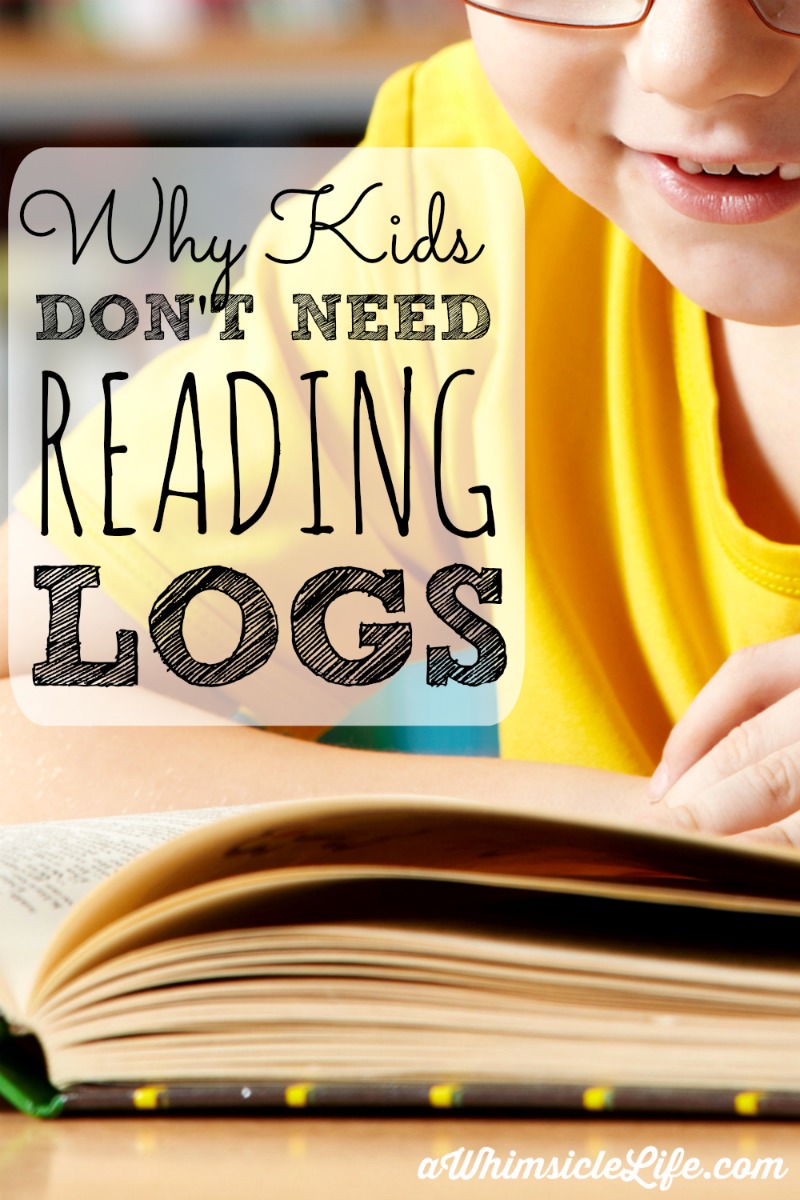 I regret assigning reading logs as a teacher.
Confession time: As a beginning teacher, I used to complain about students not reading at home. What are their parents doing? Why don't these kids read? I assigned 20 minutes of independent reading a night. Most teachers in my school did. I asked my students to complete a nightly reading log to keep them accountable. After the 20 minutes commenced, students would simply need to jot down the book they read and what page they stopped on in their reading log. Oh wait, I thought, these are fifth graders. They might just write down a random page number and call it complete. So, I required them to write a one-sentence summary as well. And the parents had to sign off on their nightly reading.
A recent study by Scholastic found that fewer children are reading for fun these days. In fact, out of the kids in the study, only 31% of kids say they have ever read a book for fun. I think that's sad. Research shows that the more kids read, the better they do in school. That's the theory behind the reading log assignments. However, a study by Princeton University found that when kids are forced to use a reading log, overall interest in reading and motivation to read declines.
I remember vividly detesting reading logs as a kid. I was a big reader as a child. After school, I would grab my Nancy Drew book, find a spot in the playground tunnel with my friends and we would read until our parents picked us up. I devoured books. Each summer, I would get so excited when the summer reading program rolled around. Prizes for reading!! Yes, I already do that anyway! Easy. I never got a single prize during the summer reading program because I could never remember to fill out that blasted log. Filling out a reading log did not encourage me to read more. When I observed the reluctant readers in my classroom, the accountability of the reading log never encouraged a single child to read more than they wanted. Reading logs didn't help any kind of reader. The truth is simple.
If a child loves reading, she will read. If a child dislikes reading, she won't.
We can use other strategies to encourage reading that are so much more effective than a reading log – both at home and at school. To encourage kids to read more, we as parents and teachers can do two simple things:
Let kids choose their own reading material
What if they say they don't like any book? It doesn't mean they will never love reading, it just shows that they haven't discovered the allure yet. Ask yourself: what does the child like to do in his free time? What do they always talk about? That will be a huge clue into what they might like to read about. Then, enlist the help of a school or children's librarian to get recommendations. Start trying lots and lots of books. Some may stick. Some may not.
Read aloud
No matter the age, hearing a story read aloud is always enjoyable. I love going to author visits through Changing Hands and hearing an author read aloud her own work. Kids love listening to adults read. It's also very low risk for them because there is no possibility of failing due to reading strength. It is just an enjoyable way to listen to a story.
In this age of standardized tests and teachers forced to cram in more subject material than there is time to teach it, free reading time is usually the first thing cut. There is just not enough time in the school day. This means it has to happen outside of the classroom. I always read right before I fell asleep because I enjoy it and it relaxes me. My daughter is starting to read before bed as well. Plus, she has the extra incentive of being able to stay up later if she is reading.
There will be no reading log in my classroom when I go back as a teacher. I now see that they cause more pain than reward. Reading should be a wonderful experience, not a horrible chore.
Title:
Ditch the Reading Log
Last Updated:
June 10, 2015