Podcast Episode 198: What to Do When Your Family Hates Leftovers with Tiffani Thiessen
We've got Tiffani Thiessen in the house! You know her as an awesome actress from so many of your favorite shows: Saved by The Bell, White Collar, Beverly Hills 90210, Alexa & Katie (we could go on and on…), TV host, and even a cookbook author.
Her latest book, "Here We Go Again: Recipes and Inspiration to Level Up Your Leftovers," is up for pre-order right now. You better believe I've already hit up Amazon for it. Tiffani's got two kids and lives it up in sunny California with her fam.
In this episode, brace yourselves for some crazy stuff that Brie and I are almost diving into…like taking ice baths. Seriously, it's a wild ride. Plus, we're gonna chat about Tiffani's childhood, her cooking passion, and the biggest leftover hater in her house. Stay tuned, it's gonna be a blast!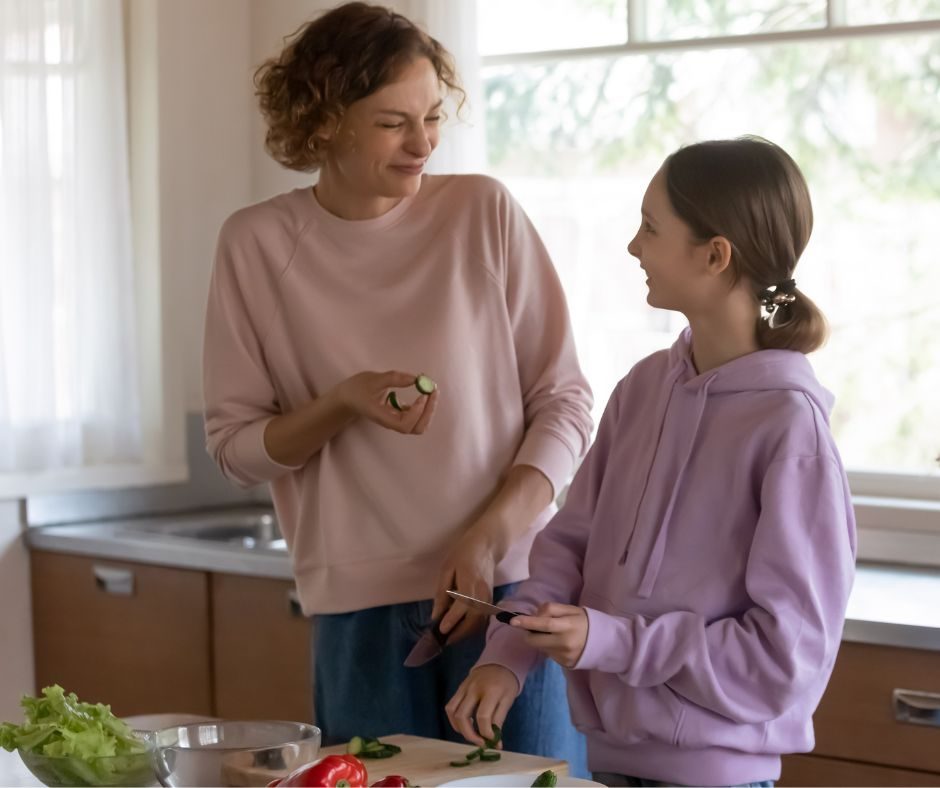 In this episode of the No Guilt Mom podcast, you'll learn:
How Tiffani creatively repurposes leftovers to reduce food waste and elevate everyday ingredients.
The potential physical and mental health benefits of ice baths, including increased dopamine release and a sense of well-being.
Techniques for approaching ice baths, including the importance of proper breathing and adopting a positive mindset.
The intersection of family, food, and sustainability as discussed by Tiffani, emphasizing the value of passing down knowledge about minimizing food waste.
The transformative power of embracing new experiences, whether in the realm of food or facing life's challenges, with a positive and open attitude.
Resources We Shared in This Episode:
Balance VIP– Are you stressed out, feeling like you're doing it all on your own? Through personal coaching and accountability, you will break through your overwhelm and follow through with your goals to be the happy mom you were meant to be In this exclusive coaching program for women!
Preorder Tiffani's book Here We Go Again: Recipes and Inspiration to Level Up Your Leftovers
Pull Up A Chair: Recipes from My Family to Yours by Tiffani Thiessen
Follow Tiffani on IG
Visit No Guilt Mom
Don't forget to Rate & Review the podcast!
We'd love to hear your thoughts on the podcast! If you could take a moment to Rate & Review the No Guilt Mom Podcast on Apple here we'd be so grateful! Not sure how to do it? We got you covered! Check out this short video we made to show you how to leave a review.
Listen on Spotify? You can rate us there too!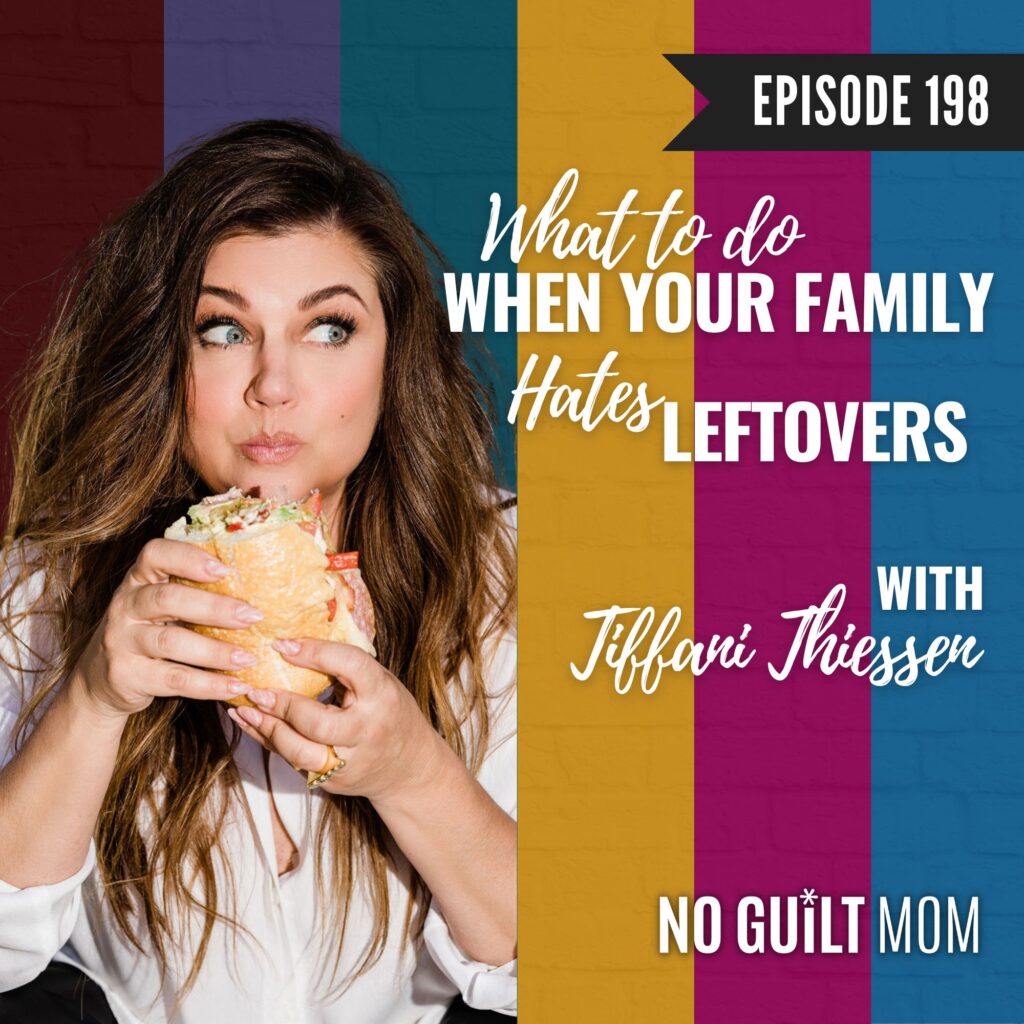 Check out our latest podcast episodes:
Title:
Podcast Episode 198: What to Do When Your Family Hates Leftovers with Tiffani Thiessen
Mentions:
cookbook, dinner ideas, Episode, Here we go again, parenting tips, Tiffani Thiessen
Last Updated:
September 27, 2023