We want to have fun with our kids! However, when summer hits, so do the expenses. Kids activities are pricy, but entertainment doesn't need to be expensive. During these Dollar Store Days of Summer, I'm sharing ten activities that use only supplies found at the Dollar Store. They are quick. They are easy. And most require little adult guidance and help. Just sit back and watch your kids play. Or.. jump in and join the fun!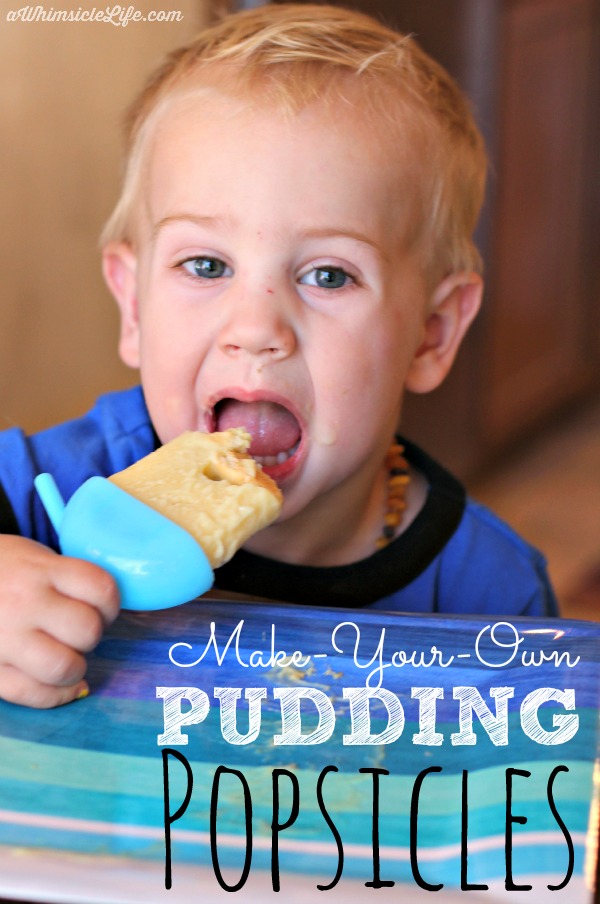 Did you know that the dollar store usually has a food aisle? It surprised me too! The aisle held a lot of brand name items that I usually buy in the grocery store for a lot more than a buck – like pudding! These popsicles are incredibly simple to make. So easy that kids can prepare them themselves while you supervise.
Supplies
From Dollar Store:
pudding
popsicle molds
cookies
How to Start
My kids picked out the ingredients themselves. Since the inventory at the dollar store varies so much from week to week (and store to store), these pudding popsicles can be any flavor you desire using any mix-in that you choose. We created ours with vanilla pudding and lemon cookies.
My six-year-old, Llama, spooned pudding into each popsicle mold while my two-year-old son watched. Dude also liked sneaking pieces of cookie into his mouth. We are very lucky that our popsicles had any cookie in them!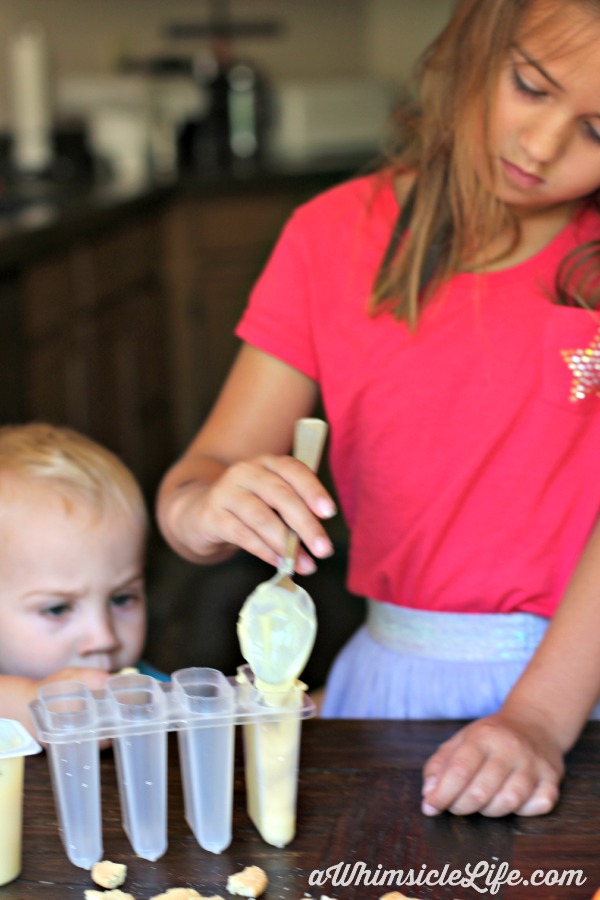 Instead of mixing the cookies into the pudding, we chose to layer the popsicles, spooning in a little pudding and then sprinkling cookies on top.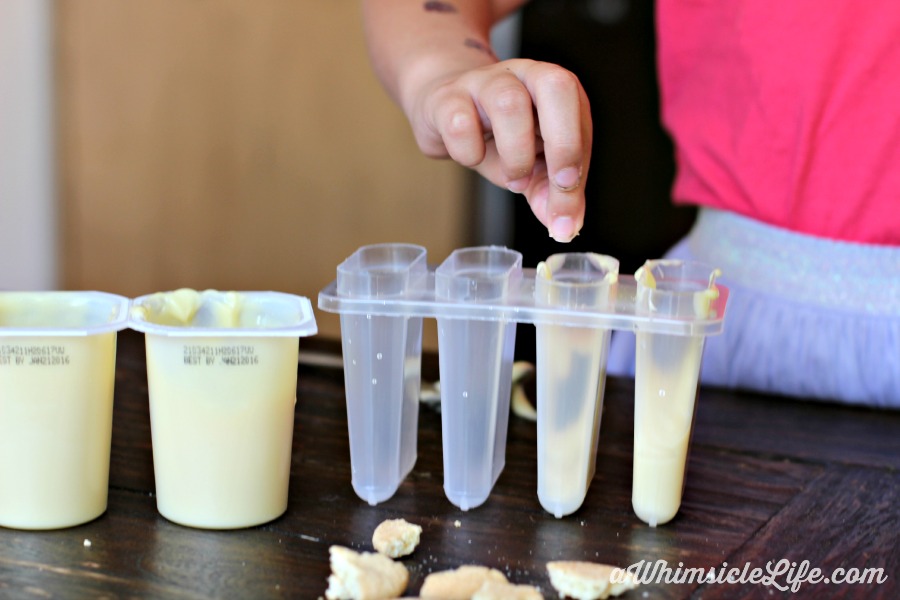 Once we filled the molds, we stuck them in the freezer. I let these freeze for 24 hours, however you can get by with as little as 6 hours.
To get the popsicles out, I ran the molds under hot water until the frozen pudding separated from the sides. These were the perfect end to an afternoon swim session – especially during our recent heat wave. 115 degrees is no joke.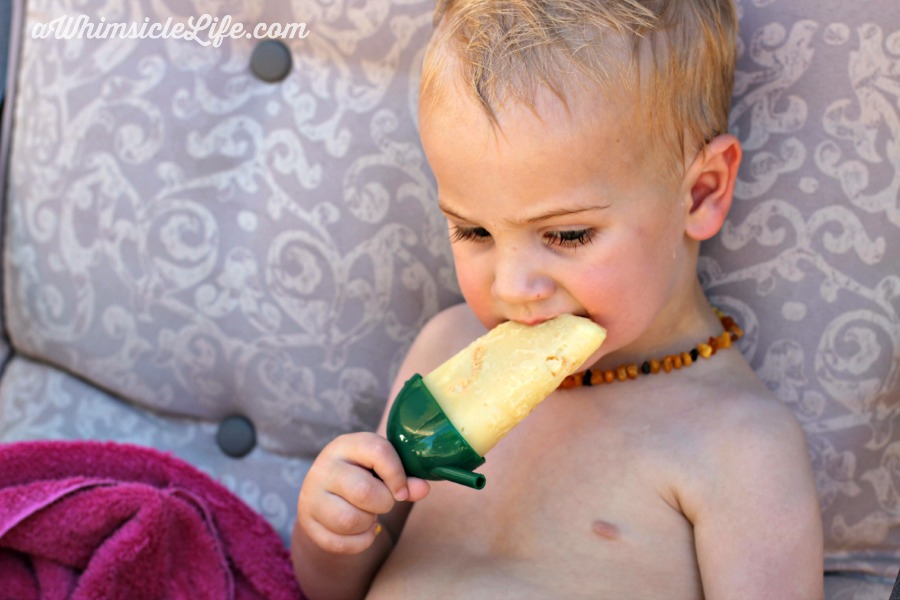 And if by chance, the mold refuses to release the popsicle, they are perfectly delicious when eaten by spoon as well.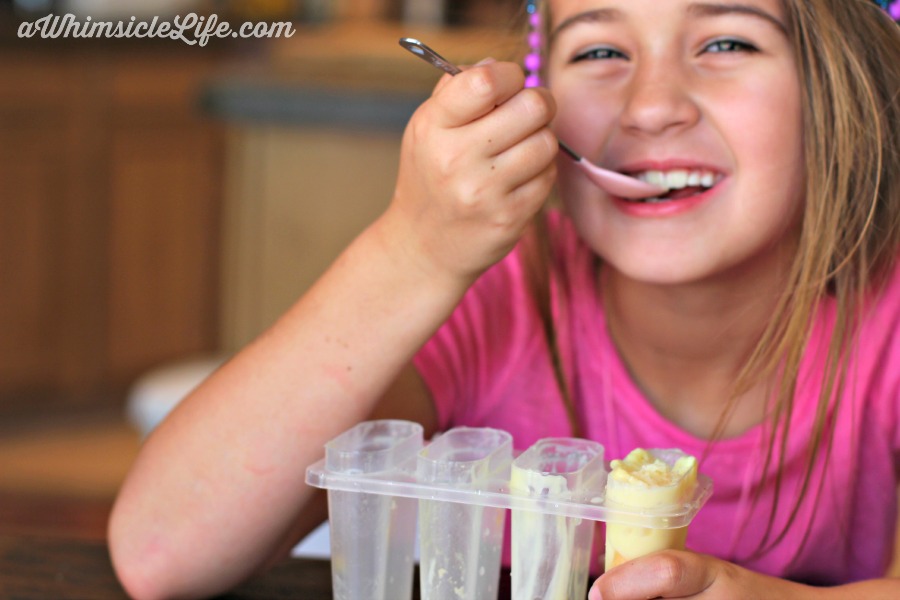 Variations you can use for this are:
Different flavors and mix ins! The possiblities are endless! Such as chocolate pudding with oreo, banana pudding with nilla wafers, vanilla mixed with nutella.
Frozen treats are the perfect summer indulgence! When you use ready made ingredients like pudding, they become both an activity and a dessert.
Don't leave yet! Find many more ideas for Dollar Store fun! Even better, get the remaining activities delivered to your inbox between now and July 3rd!