Organize the Spice Drawer
You need a plan of attack.
I knew I wanted to alphabetize. I no longer wanted to hunt down the spices I needed, but instead always find the paprika in a predictable place.
I bought round metal magnetic containers and transferred ALL of my spices into those.
I had three bottles of some spices!!! My cupboard got so out of control that instead of hunting down spices… I just bought new ones.
Who needs three bottles of sage? Not me! Ditto on the three bottle of turmeric.
Here's my new spice drawer: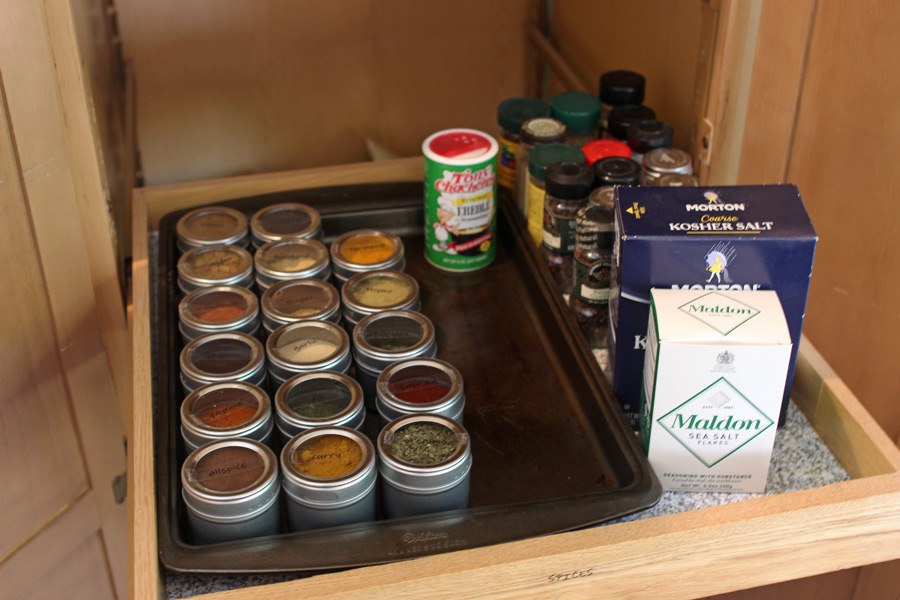 Oh my goodness!! Every time I open it, I just feel happy! And see those pretty labels on each spice?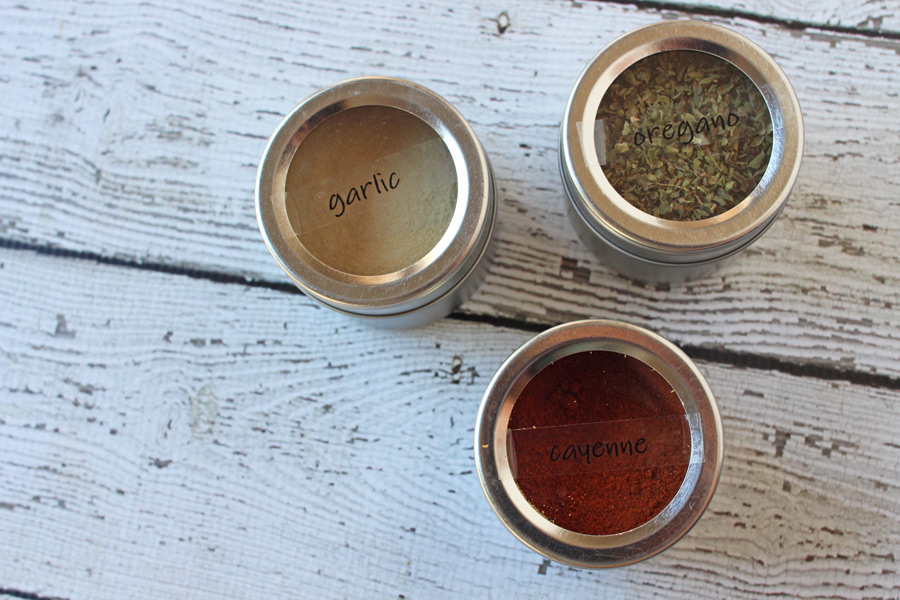 I made those with the help of the EPSON Labelworks LW-600P (Did you know that already? Did you click the button on the previous page?)
Here's why it's different from other label printers and why I loved using it so.
The printer connects to my phone through Bluetooth. I simply downloaded the free Espon ILabel app, created my label on my phone, pushed the send button and my perfect label printed out.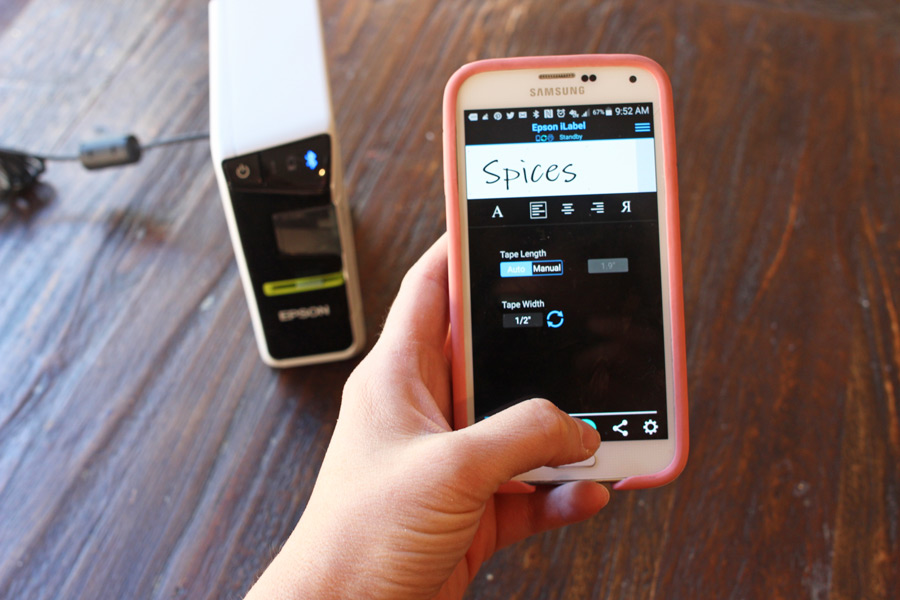 There were so many fonts I could choose from! I could easily pick the length of a label and the Epson Labelworks would match the size text to that length.
All amazing!
In addition to this project, you can also print date labels for food items, QR code labels, or labels to organize cables. You can create ribbons for gifts, or even labels with symbols or hand-written messages.
You need to check out what else the LW-600P Printer can do HERE!! When you buy, use the coupon code LW25SAV for 25% off.
Once I transferred and labeled all my spices, I alphabetized them on a cookie sheet. Since the bottom of the jars are magnetic, the cookie sheet held my organization in place.
Feeling frustrated with the state of the kid snack drawer? Here's your solution: