Ok, you are down to crunch time. You need ideas for last minute gifts and you need them fast. Trust me, as a lifelong procrastinator, I've been there. Here's what you can get NOW that will still make your recipient gloriously happy.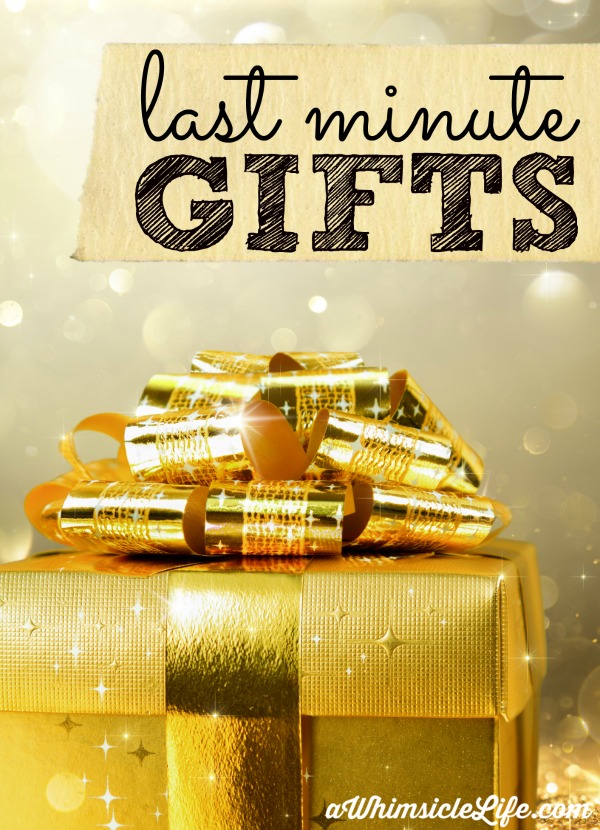 Last Minute Gifts from Online
Online shopping for physical items may be out, but gift cards are still a go! The best part is that there is a gift card for every age and lifestyle. Here are some you might not have thought of.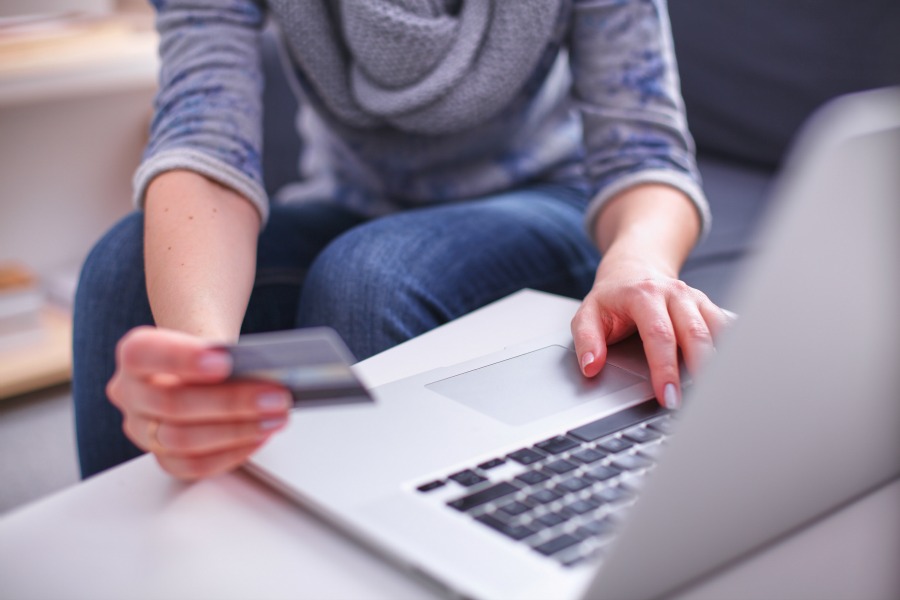 Stitch Fix
I'm addicted to Stitch Fix. A personal stylist chooses five pieces specifically geared to my style, sends them to me and I simply mail back anything I don't like. Stitch Fix offers gift cards
.
Rocksbox
A newer addiction, but still a lovely one! Rocksbox chooses three GORGEOUS pieces of jewelry and ships it to your door. You wear them for as long as you want and then ship them back for new ones. There is no obligation to buy anything. The subscription fee is only $19 per month. However, you can get a month free if you use the code aWhimsicleLifeXOXO. Find the Rocksbox gift options HERE.
POGO Pass
The perfect gift for families! We've used ours to go to the IDEA Museum, Pump it Up, Skateland and many more! POGO passes are available for Phoenix, Dallas/Ft. Worth and Austin. Eash pass gives the pass holder access to a variety of kid-friendly activities all over the city. They are only $39.98 when you use the code WHIMSICLE on checkout. Plus, this week POGO Pass is giving you a $5 gift card with each pass purchase.
For the Engineer or Programmer in your Life
I wrote a post on SheKnows with 10 excellent ideas! Everything from gift certificates to electronics stores to books and board games you can find locally.
Last Minute Gifts from the Kitchen
Make a present! I think that delicious food is always the perfect gift. Everyone likes it and it creates no clutter! You either consume it or throw it away when it spoils. Keep food allergies in mind and you are good to go!
Make a food basket
Last Christmas, we gave every family member a basket to create a cheese plate. We picked out a few varieties of delicious cheese from our market,s tashed in a couple good quality jams, a few nuts, crackers and some candy. Decadent and easy.
Bake
Cookies are always appreciated. I don't care what anyone says, I can always eat cookies. If you need ideas, both Salted Chocolate Chip Cookies and Peppermint Marshmallow Clouds are delicious.
Gifts in a Jar
Have a white elephant exchange that you need a quick gift for? I'm making a few jars of this caramel this season. Seriously, the most delicious caramel EVER! This sauce is perfect on ice cream, over pie or simply spooned out a jar. I also have 4 recipes for other gifts in a jar in my Christmas with Kids book.
Last Minute Gifts from the Store
Buy a board game
Family board games are always a fantastic gift. Especially if you have a recommendation for a really good one.
Create a movie gift pack
Buy a gift card to a local theatre, purchase a few boxes of candy and pack it all into a popcorn bin – or any other container of your choosing. Even better if you give to a couple with kids and offer to babysit.
The Sampler
Say your gift recipient loves hot sauce… buy 3 bottles and package them as a sampler. The same can be done with coffee, chocolate, tea.. anything you choose!
Whatever gift you choose, know that most of the joy in receiving gifts is the packaging. The presentation doesn't have to be difficult either. Simply pick up a decorated gift box and tie with a ribbon or buy a bow with gift tag. Easy and perfect for procrastinators.. like me.