I love giving and receiving really useful gifts. In my mind, nothing is more useful than a pen, especially one that is pretty and writes well. Instead of giving just an ordinary pen, kids can spruce it up a bit with some duck tape flair. There duck tape flowers look very impressive and are incredibly easy.
First, I select a color of duck tape and tear off square pieces. I find they don't have to be exact squares, just close.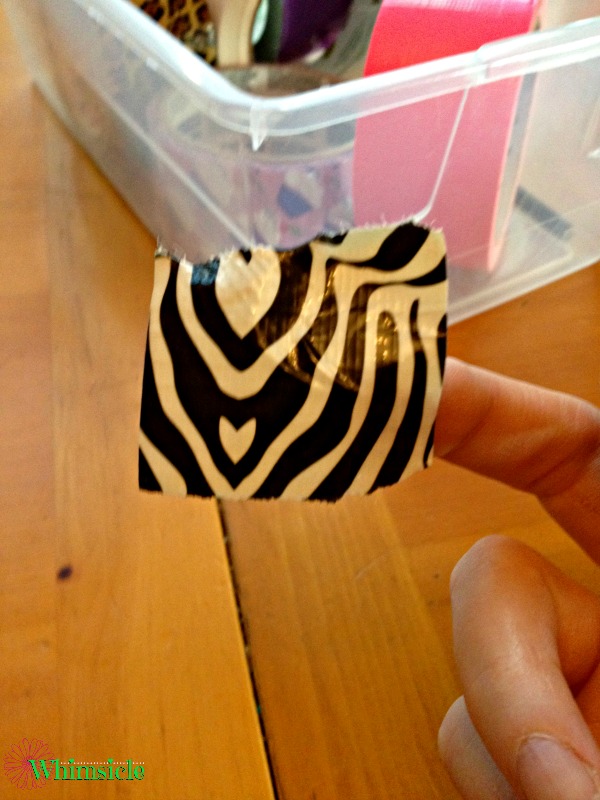 Next, I fold one of the corners of the square in so that it appears to make a large "L" with the sticky side that is still showing.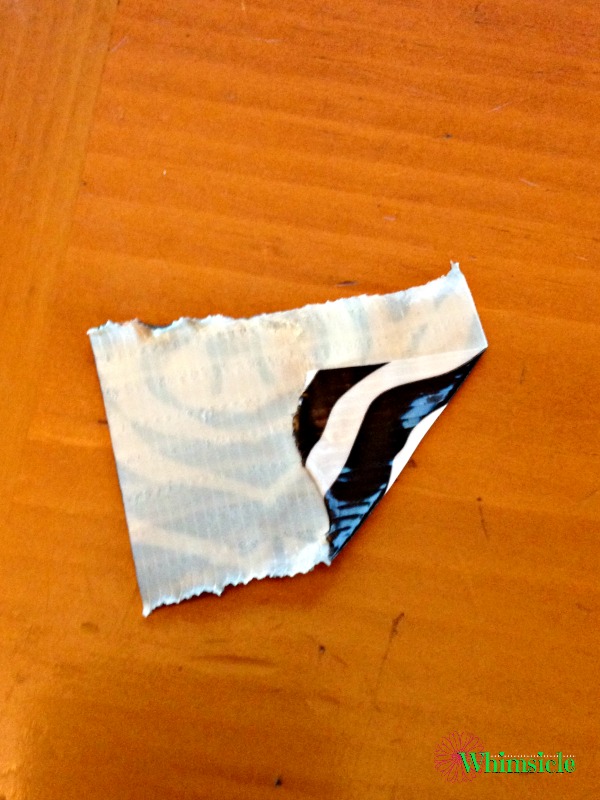 I then fold the adjacent corner in to form a triangle that has a strip of sticky exposed near the base.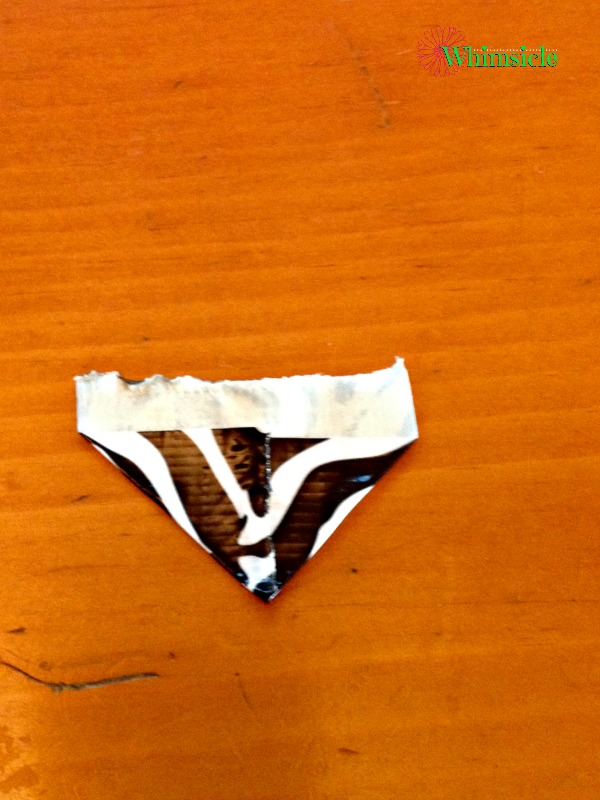 I then place the next petal so that the tip of the triangle is adjacent to the first petal and wrap that petal around the base as well.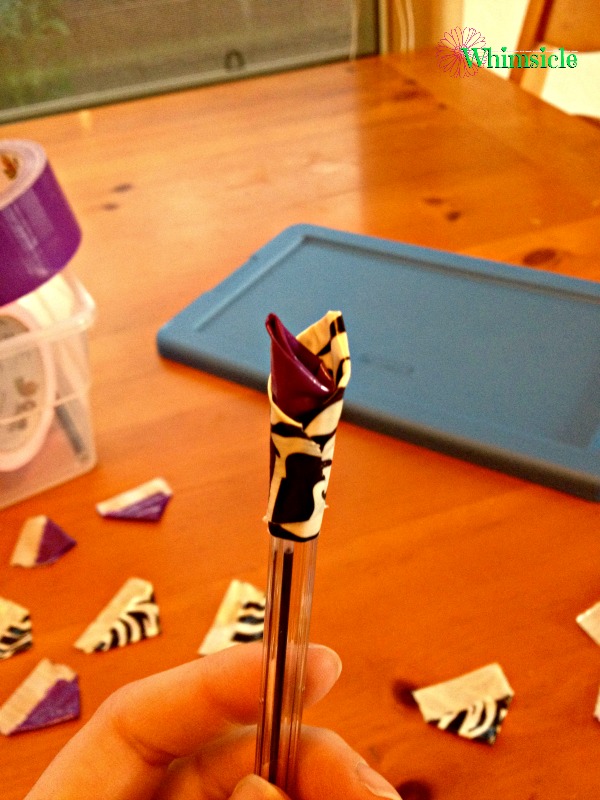 To hide the seams of where the duck tape meets the pen, I tear four small squares of tape and place them around the base of my flower like so, wrapping the excess around the base of the pen.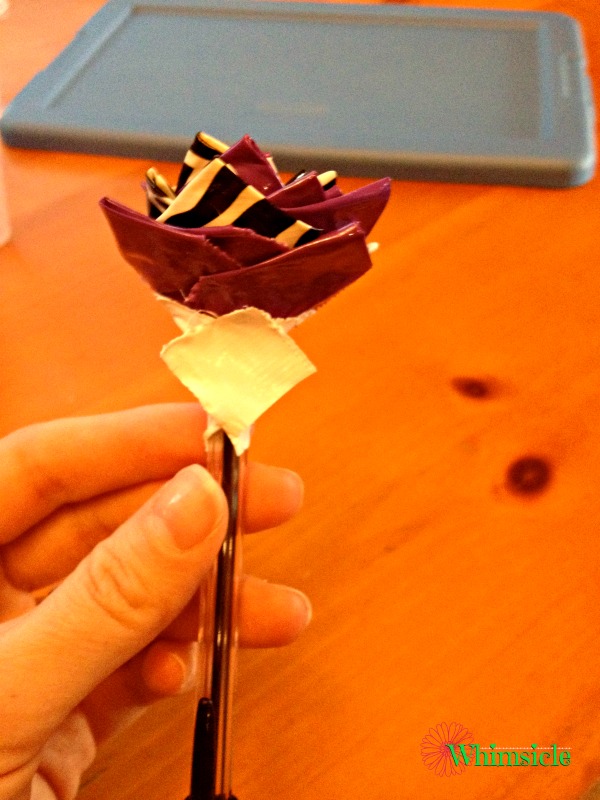 A finished flower! Make five of these and you have enough for a bouquet.