How to Prepare Your Kindergartener for this Unusual School year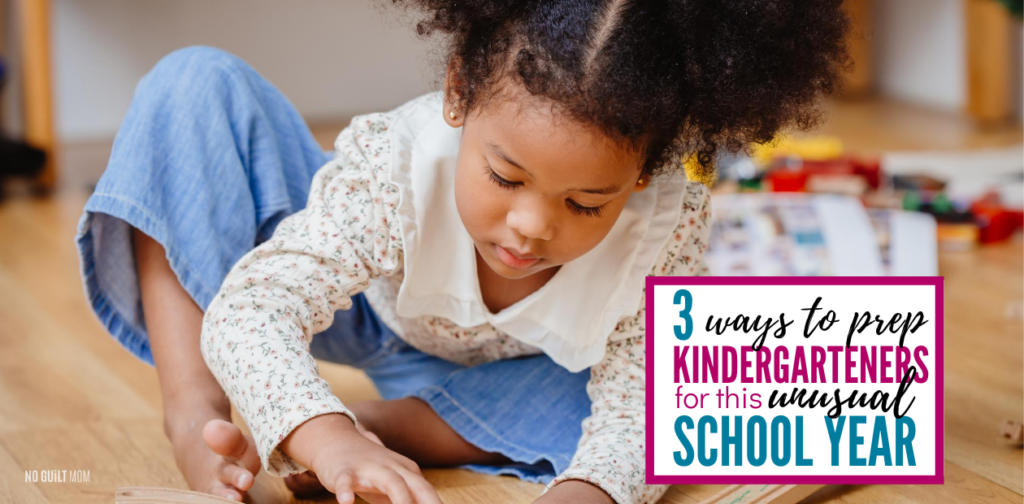 Welcome to guest writer, Katie Compton! I've known Katie for many years. We were teachers in the same school – she in Kinder and me in fifth grade. She nows runs Kickstart to Kinder, helping prepare their kids with the skills needed for success in Kindergarten, You are in excellent hands! Katie, take it away…
Your soon-to-be Kindergartner might be on an emotional roller coaster these days.
(Aren't we all this year?)
They're having more meltdowns than normal or using that infamous phrase, "I'm bored…" when they don't even really know what it means.
Screen time has become an easy go-to, but then your guilt sets in and you feel like you're not doing enough.
They last for only a few minutes doing an activity you thought they'd be at for a while (maybe even enough time to unload the dishwasher) and then you're back to "boredom" or screen time and an even bigger mess to clean up!
Usually… you'd be counting down the days until school starts.
Not this year!
You're entering an uncertain school year and have no idea how to prepare.
Read: How to Build Grit in your Kids
These should help.
Here are 3 tips to help you and your child both prepare for the upcoming school year.
1. Focus on emotional and mental health
Ella is 4 and a half years old and has always been a great listener.
She typically follows the rules, but lately her world has been turned upside down since she's been home from preschool.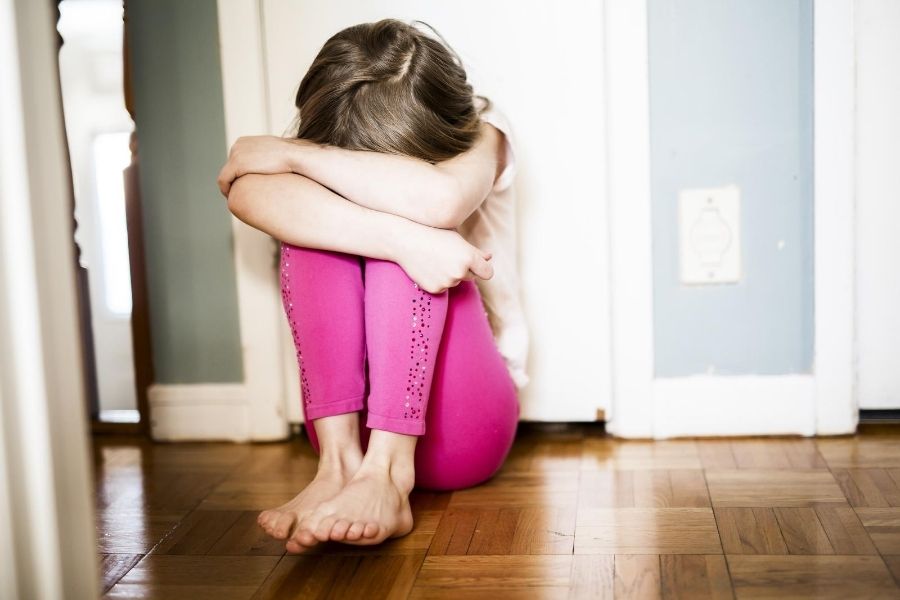 Change and inconsistency can lead to poor attitude and behavior.
It doesn't mean that we can always avoid change and inconsistency. We just need to acknowledge that it's a cause for behavior change.
Ella's mom and dad work full time from home now and her older brother is just a pest because, well…
They're all at home.
Ella and her brother are always bickering about something and finally their mom, Kendra, decided that something needed to change..
Kendra realized that although they live in a big enough home to have their own space, they were all still feeling on top of each other.
Read: When it's OK to Negotiate with Your Child Having a Tantrum
It's OKAY to delegate personal space.
Kendra allowed Ella and her brother to choose a special spot in the house that they could go to when they needed personal space.
Ella chose her tee-pee and decorated it with unicorns.
They call it her "CALMING SPOT."
Kendra began asking if she could join Ella occasionally in her "Calming Spot" and she used that time to talk about her feelings and expectations for the upcoming months regarding school, life, friends, etc.
Ella would play, read books, sing, and do school work there, as well.
Once Ella and her brother had their own space, and Ella was able to talk about her feelings she began to be herself again.
Talking about feelings and emotions is important at every age.
Kendra never took a lot of time before to talk about feelings with Ella. But, she realized that Ella truly needed it, just like many adults and older kids.
It's important to focus on emotions and mental health as you prepare your child for school.
(If you need help, check out Emotions 911 for kids)
No one really knows what this school year is going to look like.
Be sure to talk WITH your child, not just TO your child.
Allow them to have a voice in your conversations.
Remember that this year school is uncharted territory for everyone involved.
Be sure to continuously ask your child how they feel.
Keeping an open mind can help keep the conversations open.
2. It's never too early to start talking with your child about the upcoming school year expectations.
For in person school,
practice mask wearing,
hand washing, and
social distancing.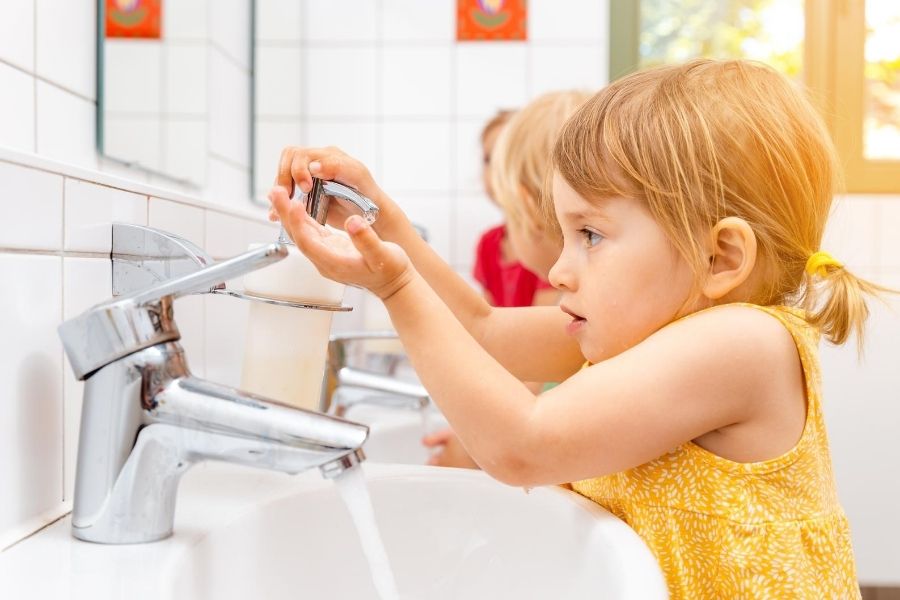 For e-learning,
practice increased increments of 5 minutes/day on an educational website: starfall.com, ABC Mouse, PBS Kids.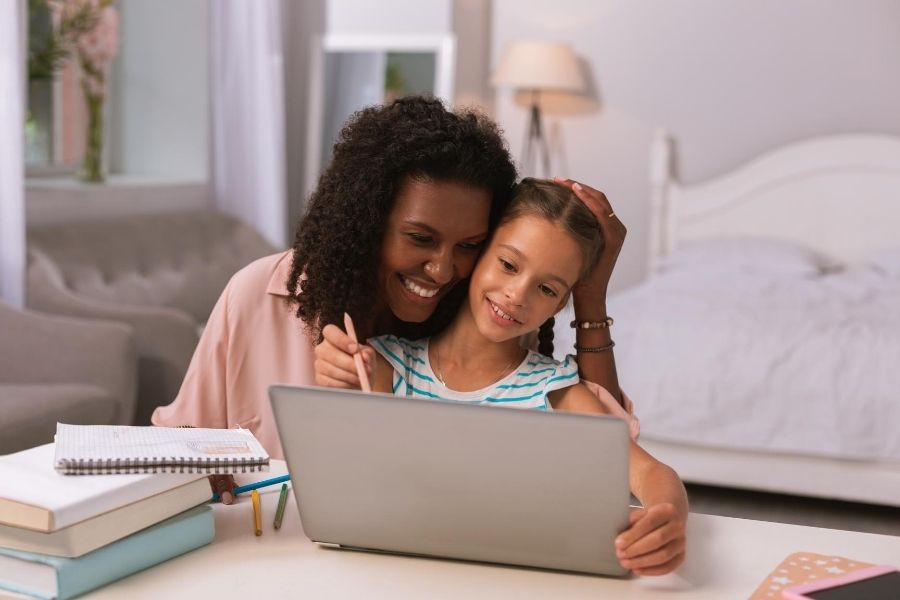 Doing these small tasks will allow them to practice and prepare for the new way of Kindergarten.
Remember, your child is strong, resilient, and ready to take on the world!
3. How can I prepare my child academically?
We're all preparing our children in different ways for the upcoming school year.
Getting your child ready for Kindergarten is a task that can feel grueling at times.
The great part is, your child is most likely already interested in the things they need to know!
All you have to do is make the learning part available to them.
One way to prepare your child is to check out a Kickstart Kit!
A Kickstart Kit is a mobile activity center created to prepare children for Kindergarten and guide Kindergarten learning at home.
With developmentally appropriate activities focused on Reading, Math, and fine motor, your child can work independently or with supervision while enjoying screenless, educational stimulation.
The Kickstart Kit is personalized based on your child's needs and developmental level and provides tools and activities straight from a Kindergarten classroom.
Regardless of how you prepare your child…
First and foremost just remember that they need support, love, and positivity right now and, no doubt, you are already giving it to them. 
Try not to put pressure on your child or yourself, follow these 3 tips with practice and patience and your child will be ready to begin a successful year in Kindergarten!
About the Author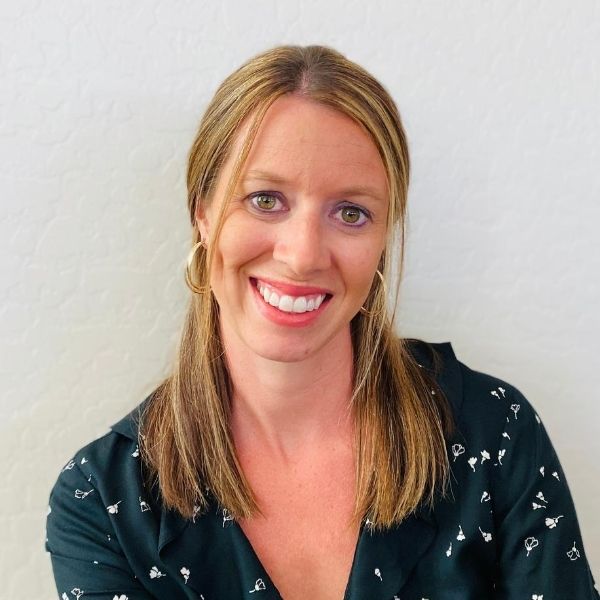 Katie Compton
Hi, I'm Katie – former Kindergarten teacher and mom to two spunky boys.  With a degree and passion in Early Childhood Education, my goal is to support families with ideas and resources while they prepare their children for success in Kindergarten.