Blazer Outfit with Jeans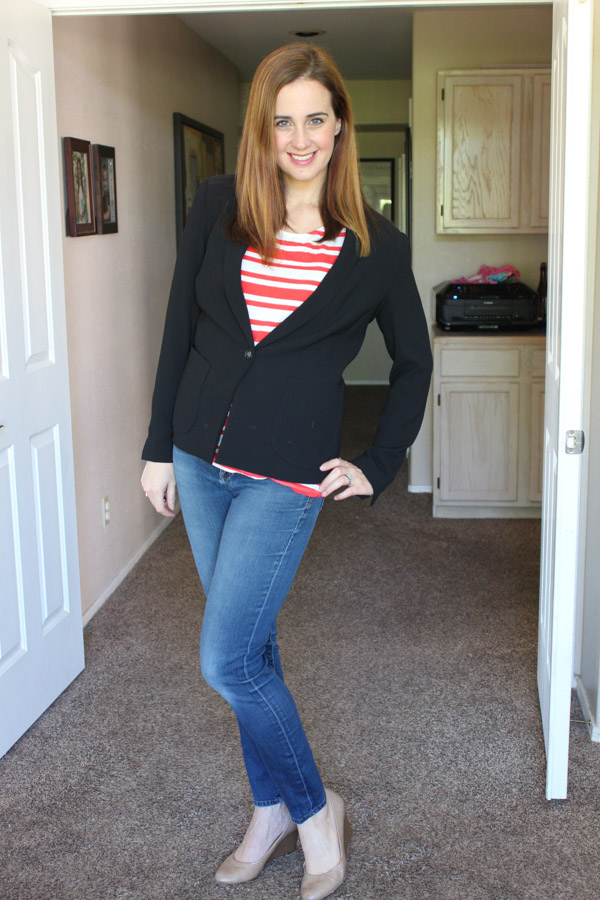 Remember how I said basic black was boring? This is the exception. Check out how this blazer (similar) curves in towards my waist and hits me right below the hip bone. It elongates my upper body, not linebacker it.
The important part of this outfit is the shirt underneath the blazer. Choose a bright color or an interesting pattern that will contrast the basic black.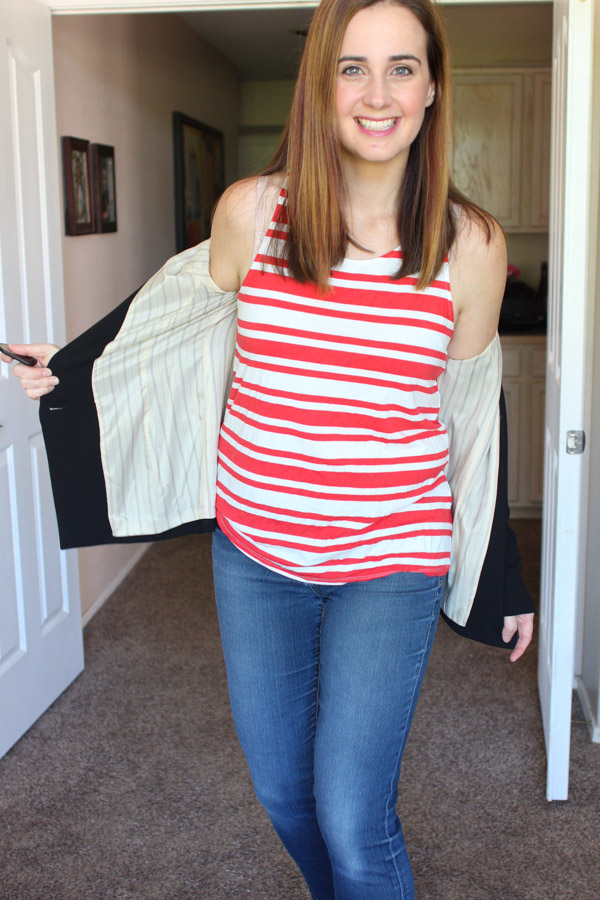 Also, throw on a pair of wedges to elongate your legs. You have an outfit that says I look good without trying hard.
It works. Trust me. I'm the laziest dresser of all time and this always gets me compliments.
Blazer Outfit with a Dress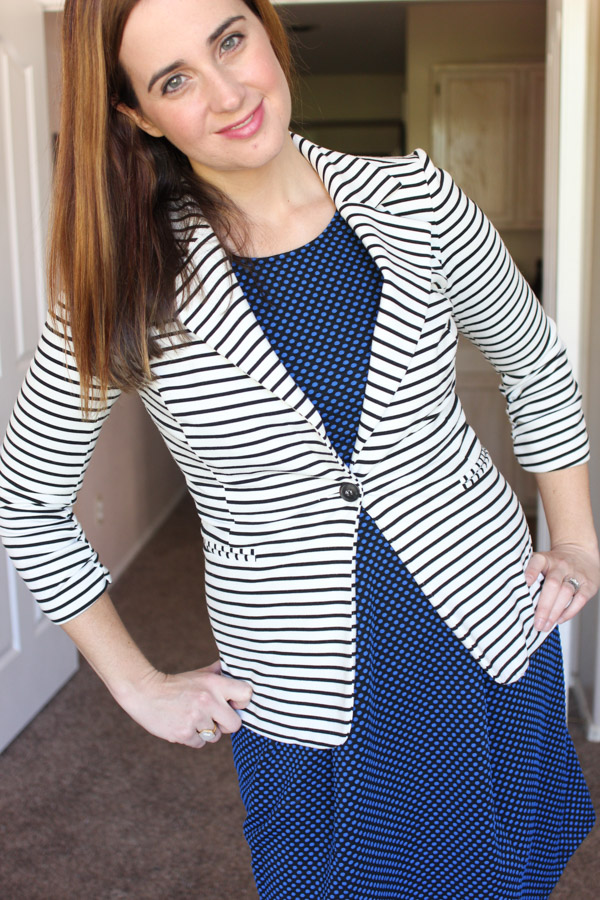 This adds a little more formality, but not too much due to the stripes on the blazer and the cut. Notice the 3/4 sleeve length in particular. I don't look frumpy nor too uptight. It helps when you can show a little skin in a very modest way.
Have fun with mixing patterns!. This outfit mixes two patterns: polka dots and stripes. I chose one to be the standout pattern –the stripes — while the other is small and understated– the polka dots.
As for color, this outfit works because I mixed the black of the stripes with the black in the background of the dress. Pick a common color in both patterns and use that to match.
Blazer Outfit with Skirt
Ever worry about buying a blazer like this because you will have nothing to match it with? No worries! It's actually VERY easy to match colorful patterns on blazers to the rest of your outfit.
Take this floral blazer (similar) for example.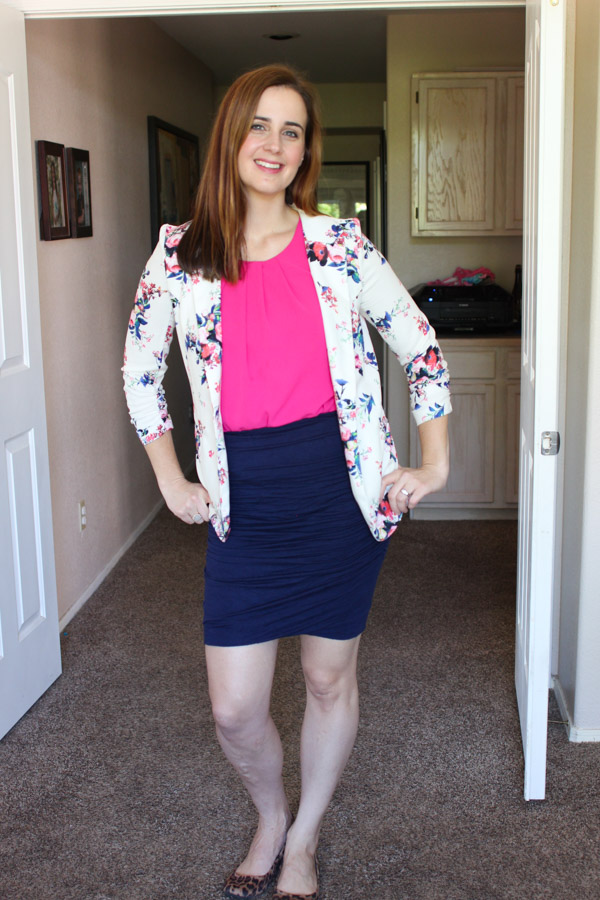 Since it has hints of pink, I paired it with my pink tank along with a neutral navy skirt. I could have also paired the blazer with stripes or found a top/ skirt combo with any of the colors represented in the blazer to tie the whole look together.
There you go! Three very different blazers that would work with a variety of outfits. When you own a blazer, getting dressed for a professional function is effortless — even you wear a typical t-shirt and jeans!
Want to know which other pieces will be incredibly versatile in your wardrobe?