Barre class? What is barre? Is it ballet? What in the world do you do? These are all questions I had whenever I saw a barre class advertised and yet.. I was intrigued. When Karve Studio in Gilbert invited me to try out a class, I went for it! Now, I'm hooked on barre. Here are 10 things to expect in your first barre class.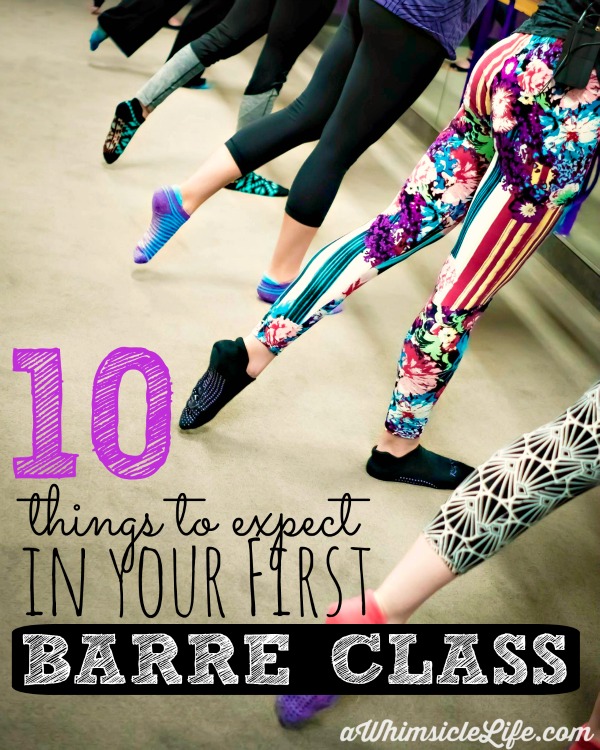 The Movements
First, what is barre? In a typical class, you start on the floor. Fast, high energy music sounds through the small studio. It's you and 10-20 other women all dressed in leggings and athletic tops. The instructor leads you through a series of small, but intense movements meant to shape every area of your body. Abs, arms, thighs, back, abs again… lots and lots of abs.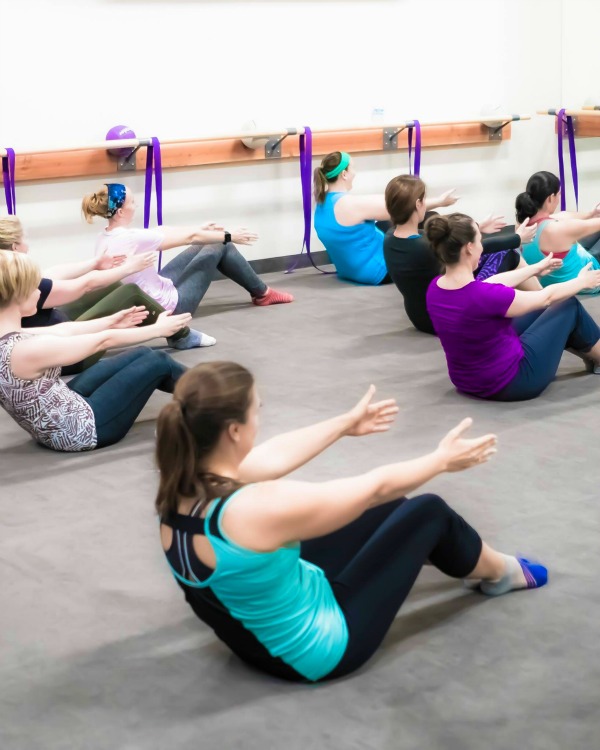 I need to disclose that I am not a gym rat. In fact, I used to hate every single ab exercise. My abs are by far the weakest part of my body. What makes barre different is the variety of exercises in a single class. The class is fast-paced leaving you consistently challenged but never bored.
Equipment
In each class, you use a ball, a strap (or cables depending on studio), small hand weights and a mat. All of these are provided for you.
You utilize the ball for thigh work mostly. While standing at the barre, the instructor may tell to place the ball between your thighs and squeeze.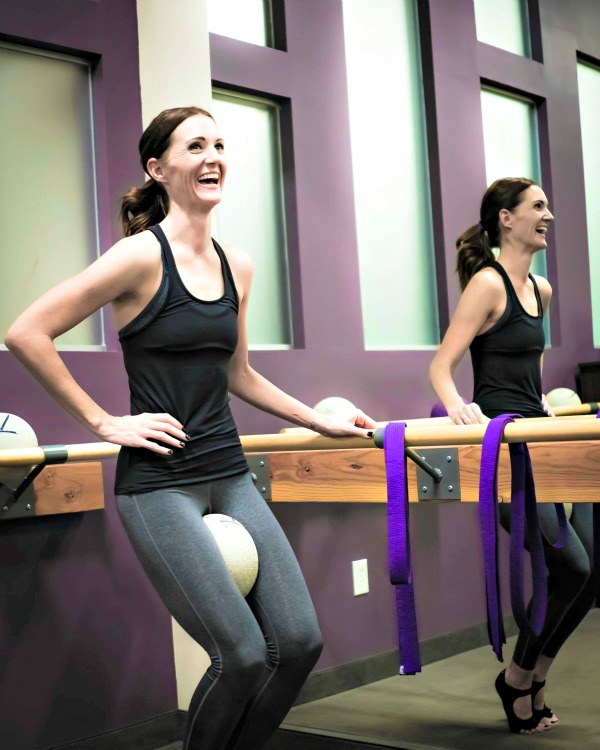 I've also used the ball to pass around my legs while doing ab work on the floor. Recently, I held the ball behind my knee while working on glutes. I won't lie – that hurt. But, a good hurt.
The strap is used for either stretching or resistance. You may grasp the strap in both fists and pull apart to hold your arms in correct form.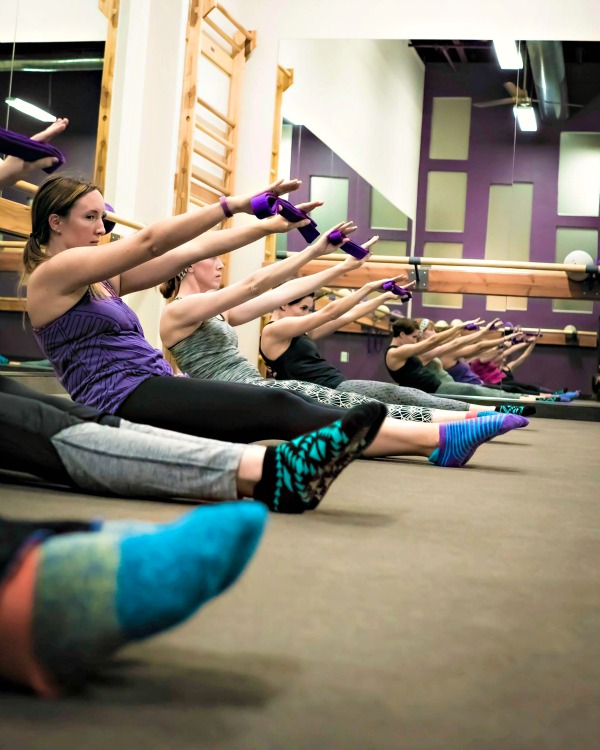 Hand weights are used for arm work and the mat is used as a cushion for a plethora of creative exercises. My favorite is placing it halfway up the wall, sitting on top and pulling on the bottom for ab and arm work.
Sticky Socks
Shoes come off. Socks go on.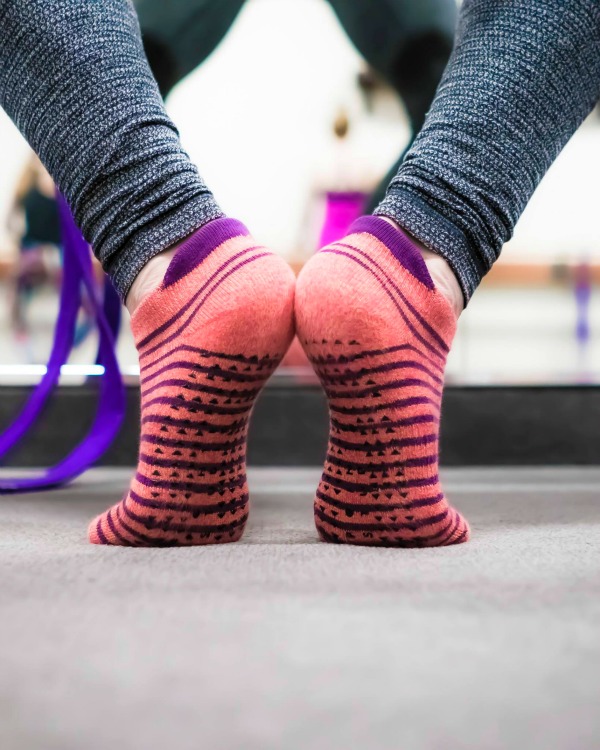 Also called grip socks, this is the one specialty item you need to bring with you to your first class. They prevent you from sliding while in a pose. If by chance you forget them, most studios sell them.
The floor
The floor of the studio caught me a little off guard as I expected a slick hardwood floor like most dance studios. It's not. A thick carpet covers the floor along with lots of padding.
The Tuck
The one move you need to know before your first class. Everything involves the tuck. You perform it by squeezing both your abs and your glutes so that your hips tuck under your body. This one move helps you maintain proper form and give you killer results.
Tons of help
Barre instructors are not just in front of the room leading the class for an hour. They constantly walk around to monitor student's form and make corrections as needed. This is my friend Melanie of Melanie Meditates who was our barre instructor during the blogger evening.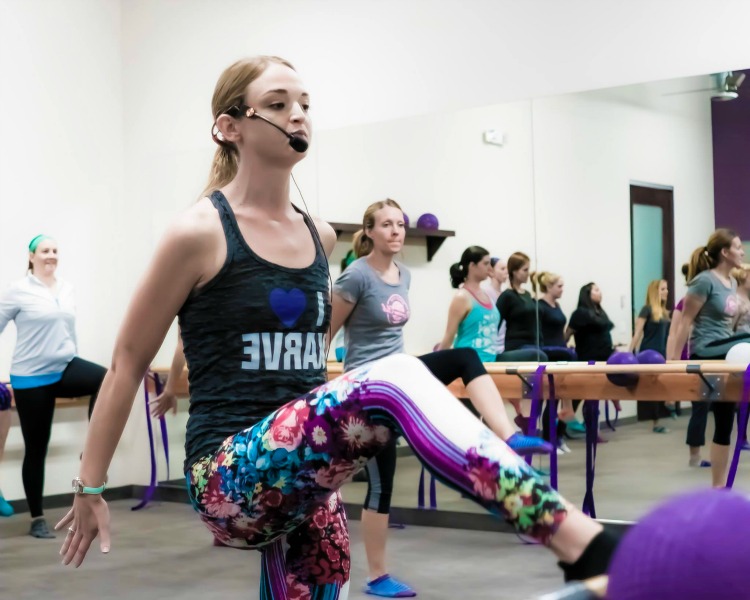 I'm currently on my fifth barre class and I get a lot of corrections. The instructor walks over to me and gently pulls back my arm to demonstrate where I should be reaching. Or she may tell me to stand closer to the barre or remind me to tuck.
After every correction, I always feel the exercise target the desired muscle better. That's what makes it awesome.
Water
Oh.. a ballet barre. How hard this can be? Incredibly hard. Sweat drips from me throughout the entire class. Plus, the studios are kept slightly warmer than your average workout environment to allow your muscles to heat up and more flexible.
Bring a bottle of water. You will need it during your workout.
Find your shake
Your goal during class is to leave it all in the studio. This is the most effective workout I've ever experienced and that's because I go for complete exhaustion.
Think about when you do a plank. When your abs start to fatigue, they start shaking. You want that shaking with every single muscle group. Finding your shake means you have succeeded.
I used to think the shake meant I was weak. Now I look it as a signal that I am pushing my body to greater strength.
You won't be able to do it all
I break an exercise many times during class to shake out. At times, the burning gets too intense or my abs are so fatigued that my leg simply won't lift any higher off the floor. That's ok. That's where I am now. I'm inspired when I look around the room at the women who have done barre for a while. They are strong. That's my goal.
You will be sore
After my first class, parts of my body hurt that I never knew existed. I could actually feel the deep muscles in my abs. My arms had that tingly, "I just killed it", feeling. My first barre class did leave me sore, but it also made me feel incredibly strong. I think that's how my addiction started.
Thanks to my first class at Karve, I am now a barre addict. I go to a barre class most weekday mornings at 5:45am before the rest of my house wakes up. Although I still feel sore, I already feel stronger. I can not wait to see what barre does to my body.