In my quest to be a better wife, I decided to boil eggs for my husbands lunches. The only problem… all the egg was peeling away with the shell. Thus began my experiments to make the PERFECT hard boiled egg.
First, boil the water and add about 3 TBSP vinegar and 3 TBSP salt (this does not have to be exact).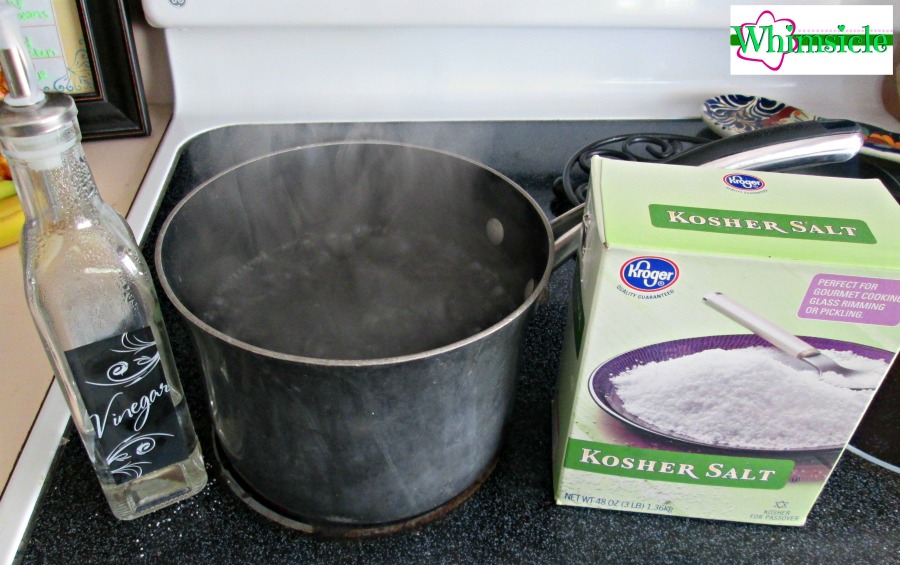 Then, add 8-10 eggs using a slotted spoon. TIP: Let eggs sit at room temperature for a few minutes before placing in boiling pot. This will eliminate cracking once they hit they water. Set the timer for 14 minutes.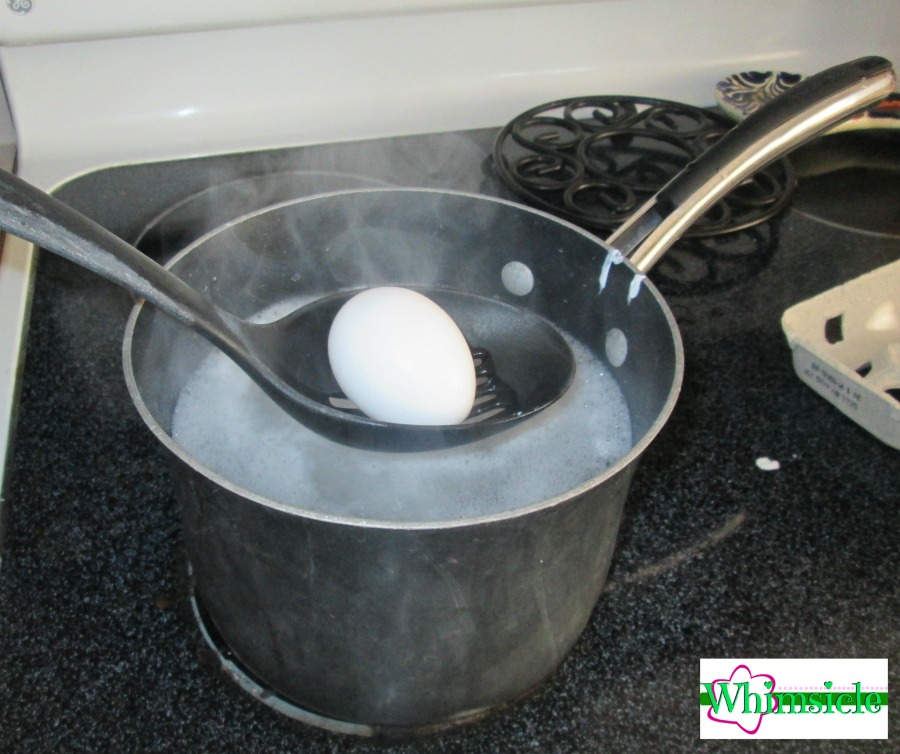 Next, remove eggs and place into an ice cold bowl of water. Allow eggs to cool completely or for about 15-20 minutes. Voila! You have made the perfect hard boiled egg. When you peel the egg, absolutely no shell should stick to the egg.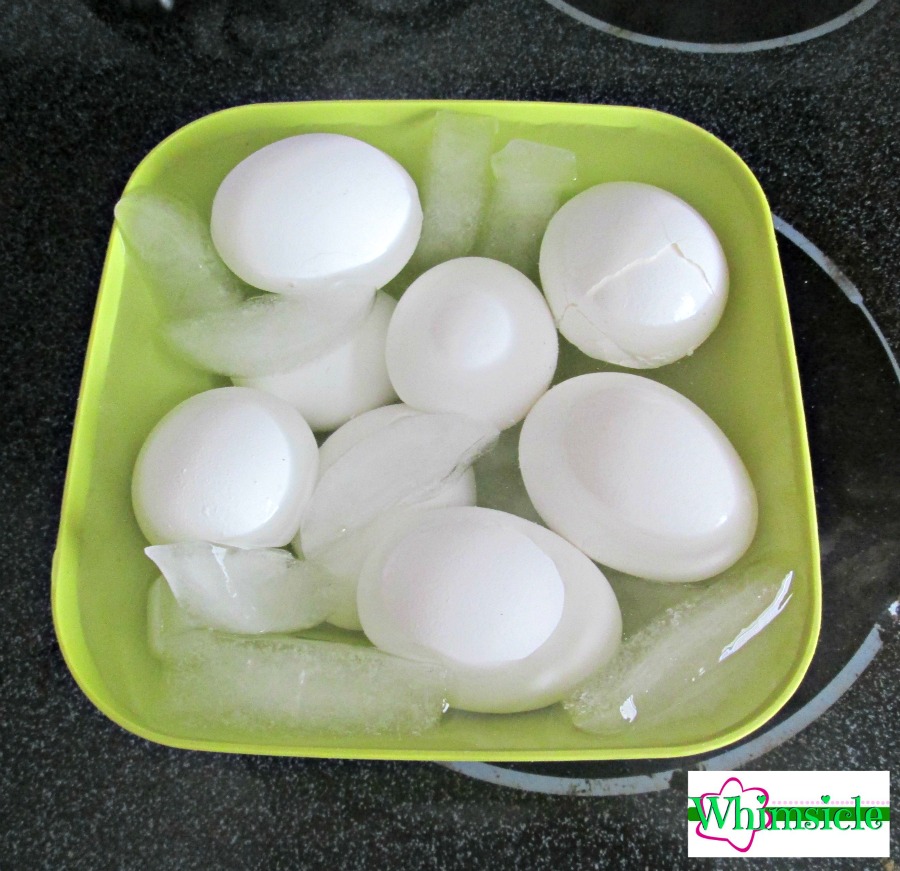 Who says dying eggs is only for Easter? After the holiday, I stock up on dye (usually on clearance for 10 cents) and I have Buddy color the eggs. Daddy and Buddy enjoy the added love.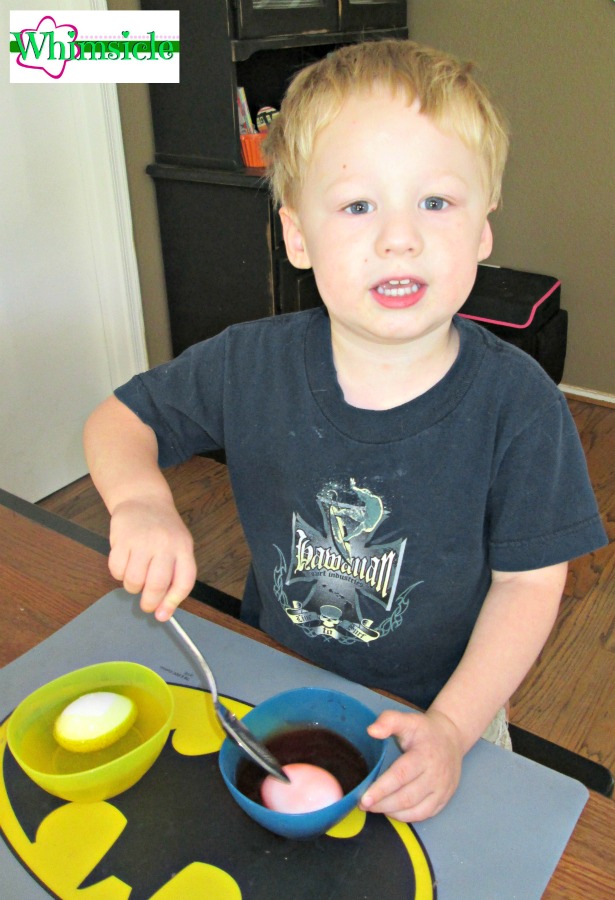 What's your favorite way to hard boil eggs?