We walked precariously into an un-marked tan, brick building and were immediately underwhelmed. I should have known based on first impressions that this outing had trouble written all over it. Did I listen to my gut? NO! I did not.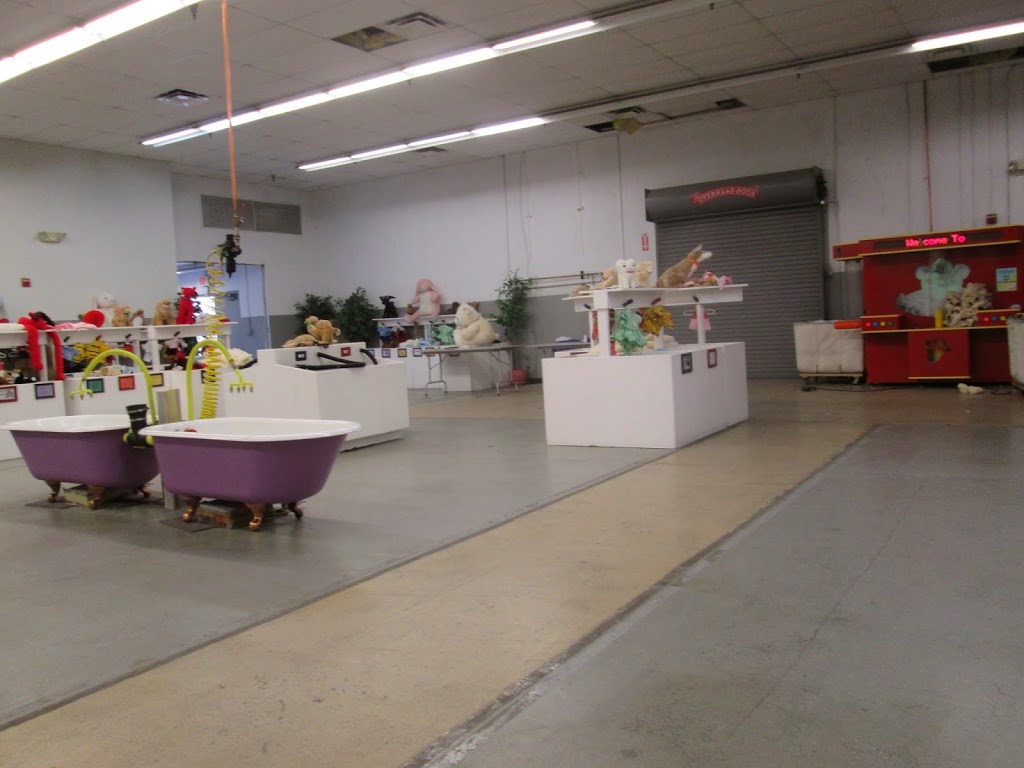 The Stuffington tour, which lasts about fifteen minutes, starts in this room where kiddos can check out a few of the items they have for sale. Parents beware: the bears are very expensive ranging from $24.95 all the way up to $99.95 and the quality is sub par.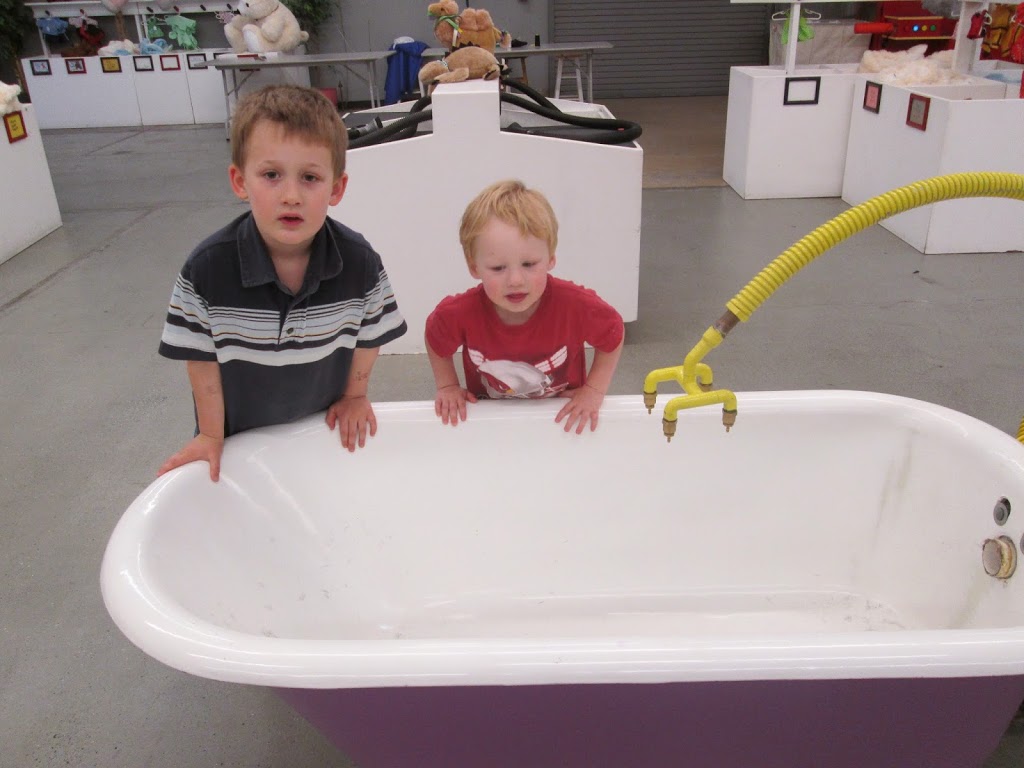 As we were waiting for JoAnn and her kiddos to arrive, Carson and Kurt took the opportunity to stroll around and check out the happenings. Shortly after our friends arrive Carson starts vomiting. Not just a little spit up, projectile. Kurt runs over to the waste basket and starts dry heaving…this is going great. JoAnn politely asked the woman in charge for some paper towel so that I could discretely clean up Carson's mess and she gave me two paper towels. TWO! I couldn't help but laugh.
The tour begins in a small classroom where students are educated on the beginnings of the teddy bear, using washed out photos of Teddy Roosevelt and his teddy bear. JoAnn and I exchanged glances and had inner giggles. We were then led into the work room, which to be honest, was a little uncomfortable. It was a room filled with about ten workers sitting at their sewing machines watching us look at their expansive array of fabrics.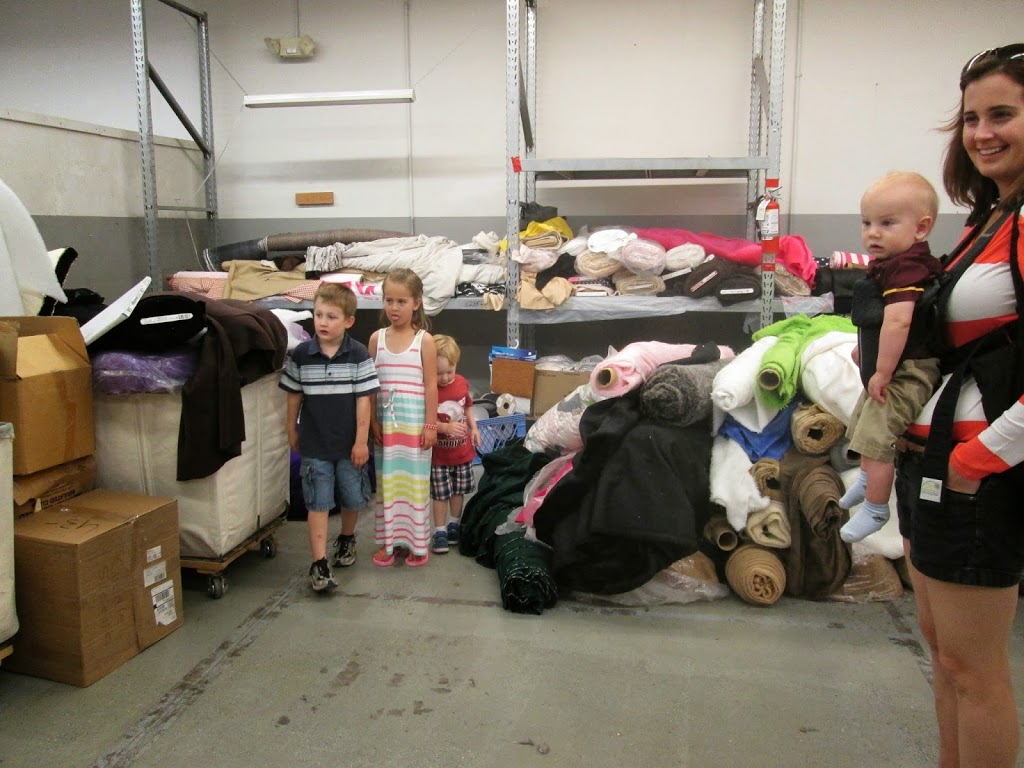 The kids got to watch the workers, learn about eyes/buttons and then see the stuffing machines.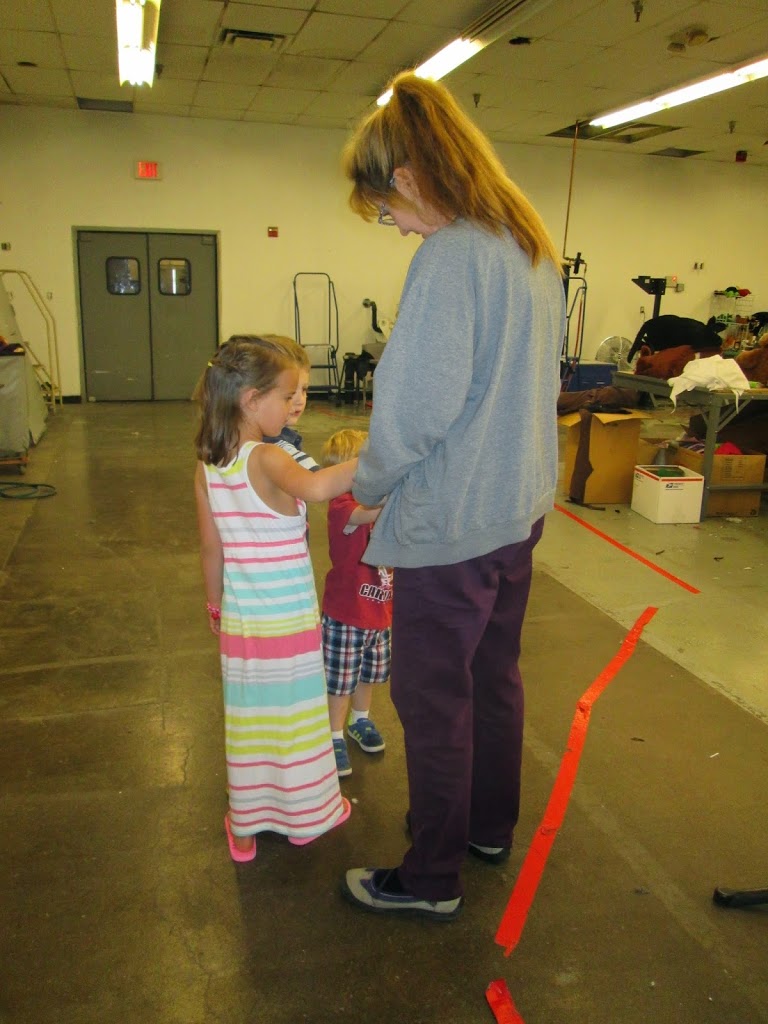 This concluded the tour. From beginning to end, it was a debacle that one can only laugh at. It was a very short, but fun experience. If you would like to check it out for yourself, tours are at 1pm daily. Don't be late…as they will be over before you know it.