You look into your closet and see dozens of clothes yet can't find a single outfit to wear. You, my dear, need a small wardrobe.
What is a small wardrobe you ask? It's a collection of clothing items that you absolutely love!
But, JoAnn, you say, I have that!
Yes, but do they all work together? Because to have a successful small wardrobe you need enough versatility and the ability to mix and match most of your clothes.
That's why you are stressed out! You may have clothes you love – or thought you loved – but you can't figure out how they will all work together.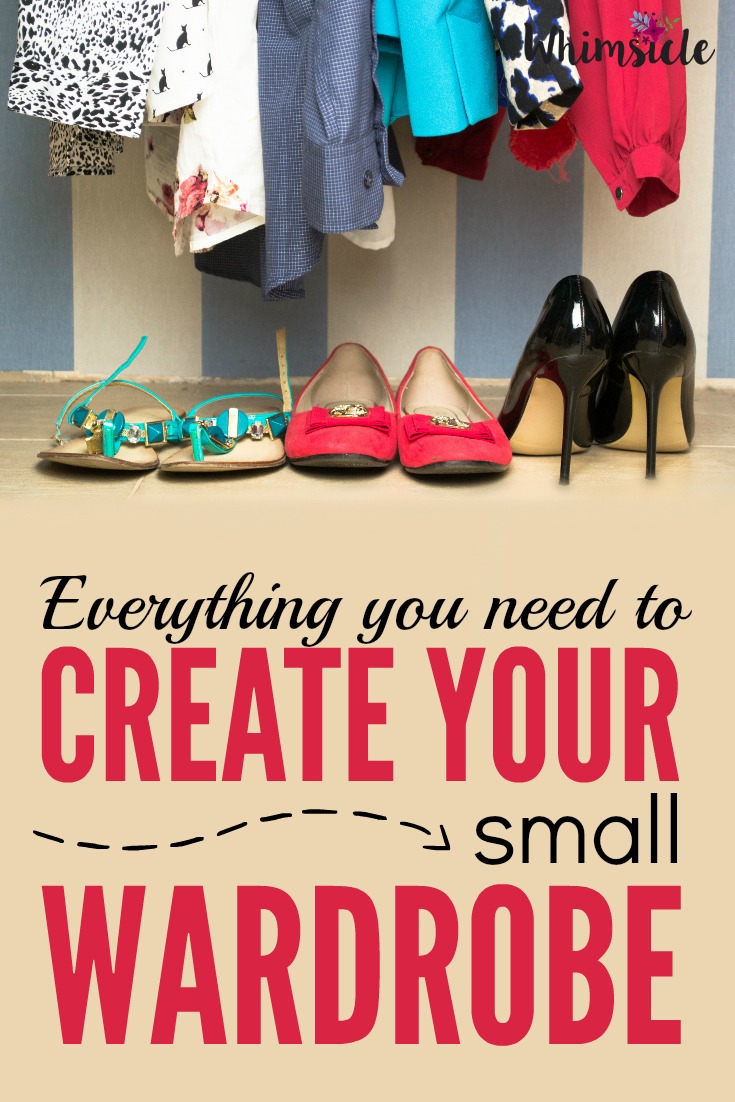 How to Begin Your Small Wardrobe
These will be the places to start. First, I'll lead through the feelings that are holding you back while decluttering. Then, we'll do a step-by-step. Finally, I'll show you how you can easily apply this to your kid's closet as well!
How to Create a Wardrobe You Love
Adding Clothes
Once you have tossed out everything you don't like, it's time to add more variety. Follow these tips before your first shopping adventure.
Clothes Shopping – Part 2
Essentials for Awesome Outfits
Having an amazing outfit is more than just the clothing. You also need a few accessories and the right undergarments. Plus, here's how to dress if you are between sizes.
How to Dress When Losing Weight
Outfit Ideas
Outfits that work perfectly with your busy life.
Recommended Reading to Create Your Own Awesome Closet
When you start creating your dream wardrobe, you are going to run into problems. That's ok! Just let me know and I'll help you through them.
In the meantime, come follow me on Pinterest for more wardrobe ideas: