One of the best kid entertainers is silly putty. How can one magical substance provide hours of amusement?
Not only are there a ton of ways to make your own putty, but there are also many ways to use it!
Don't believe me?  Here you go: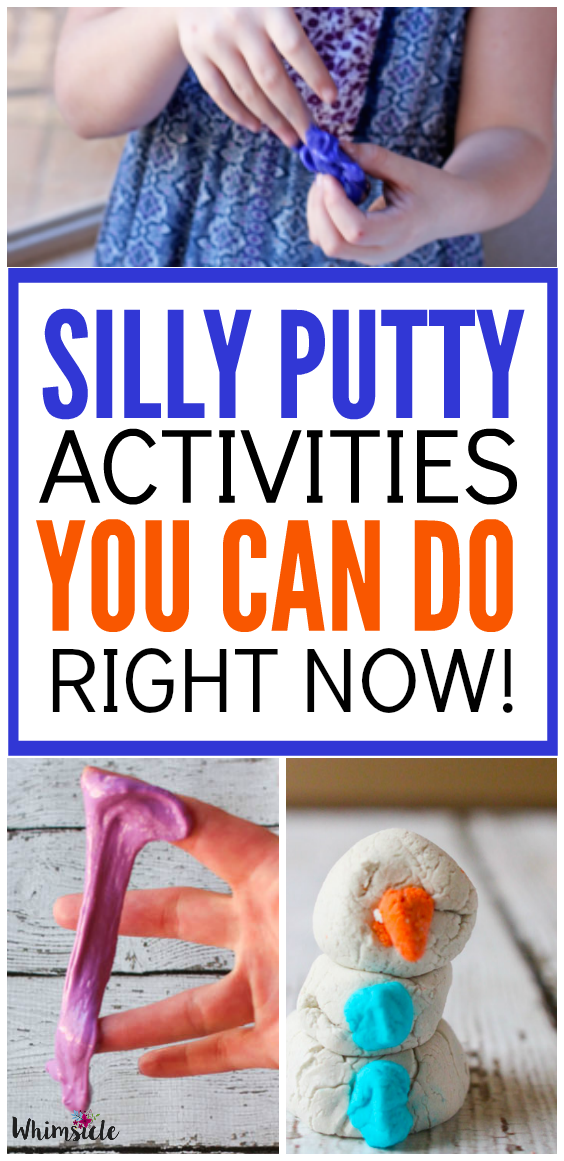 Have you shown your kids the joy of this putty yet?  Oh my goodness, this clay used to amuse me for so many hours on road trips.
I remember my cousin Mark and I would sit in the backseat, molding the substance over our thumbs and trying to make the loudest pop.
Pop!  Pop! Pop!  Over and over again.  How did our parents bear it?
Now, there are so many ways you can use this as a fun kid's activity.  Not only do I have ideas for how about how to make it, but I have crafts and gifts for you as well.
Let's get started!
Make Your Own Silly Putty
How to Use Silly Putty
10 Ways to Play With Silly Putty
Recommended Items for your Silly Putty Adventures